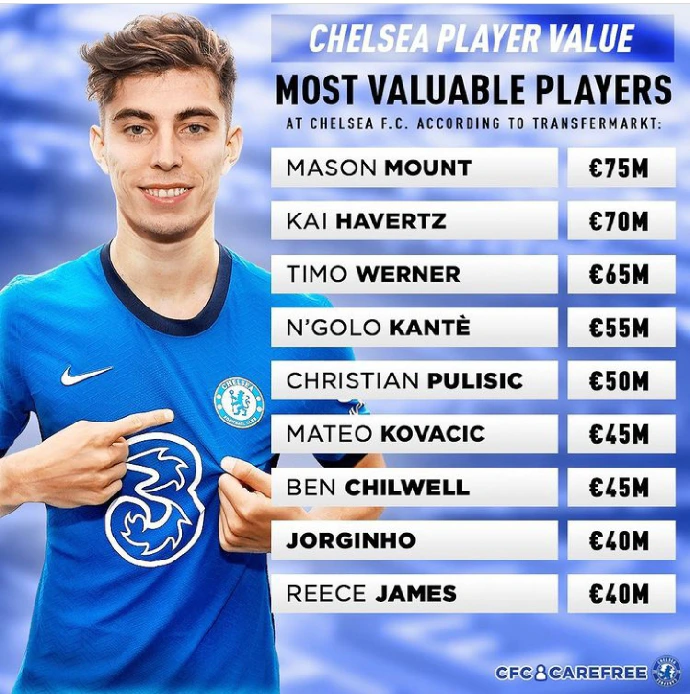 Chelsea has one of the most valuable squads in the Premier League. They dominated Europe last season after winning the UEFA Champions League. Mason Mount, who was arguably one of the best Chelsea players in the 2020/21 season. The England midfielder is currently valued at 75 million Euros.

The second player on the list is Kai Havertz, who has a market value of 70 million Euros. Last season, he scored the winning goal in the UEFA Champions League. Timo Werner is Chelsea's most productive player in the 2020/21 season. The German striker is currently valued at 65 million Euros.

Ngolo kante is ranked fourth on the list, with a market value of 55 million Euros. This year's Ballon d'or has been linked to the French defensive midfielder. Chelsea's other top ten players include Reece James, Jorginho, Ben Chilwell, Mateo Kovacic, and Christian Pulisic. All these players are participating in the ongoing European championship and Copa America.