10 Players That Won The Premier League King Of The Match Award (Match Week 13)
The winners of Premier League King Of The Match for game week thirteen were unvieled through the website and social media page of the English Premier League, after all the games that were played between Tuesday to Thursday, the ten players that were outstanding in each games played in match week thirteen won the King Of The Match.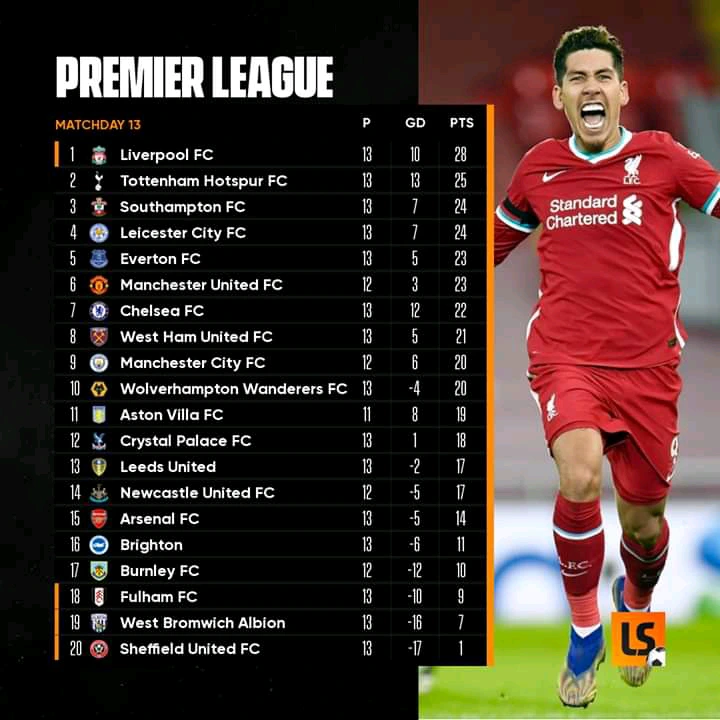 The last match on match week thirteen was played between Sheffield United and Manchester United, both teams needed the maximum points to because of their position in the League, Sheffield United are battling for relegation survival while Manchester United are trying to catch up with the teams at the top, Sheffield United got the first goal of the game after Henderson error allowed their player to score the first goal but Manchester United were lethal in front of goal as they scored three goals before Sheffield United pulled one back, the match ended in favor of Manchester United by three goals to two.
(Top Scorers)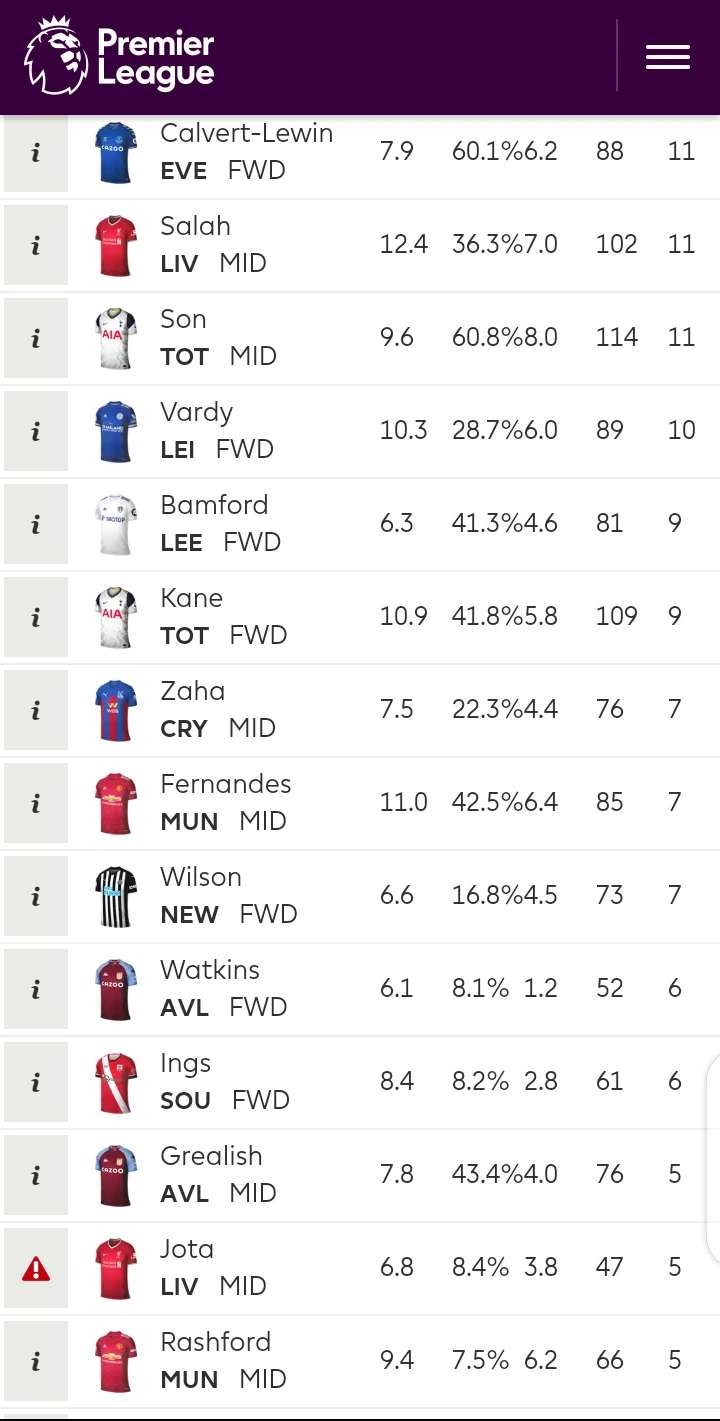 The biggest fixture on match week thirteen was played between Liverpool and Tottenham Hotspur, both teams had same points prior to the match, Liverpool scored the first goal through Salah before Son equalised, Tottenham Hotspur thought they would get a point from the match but Firmino ensured his team got the maximum points by scoring the winning goal in the dying minutes of the second half, among all the players that played on match week thirteen, below are the ten that won the King Of The Match;
(Top Assists)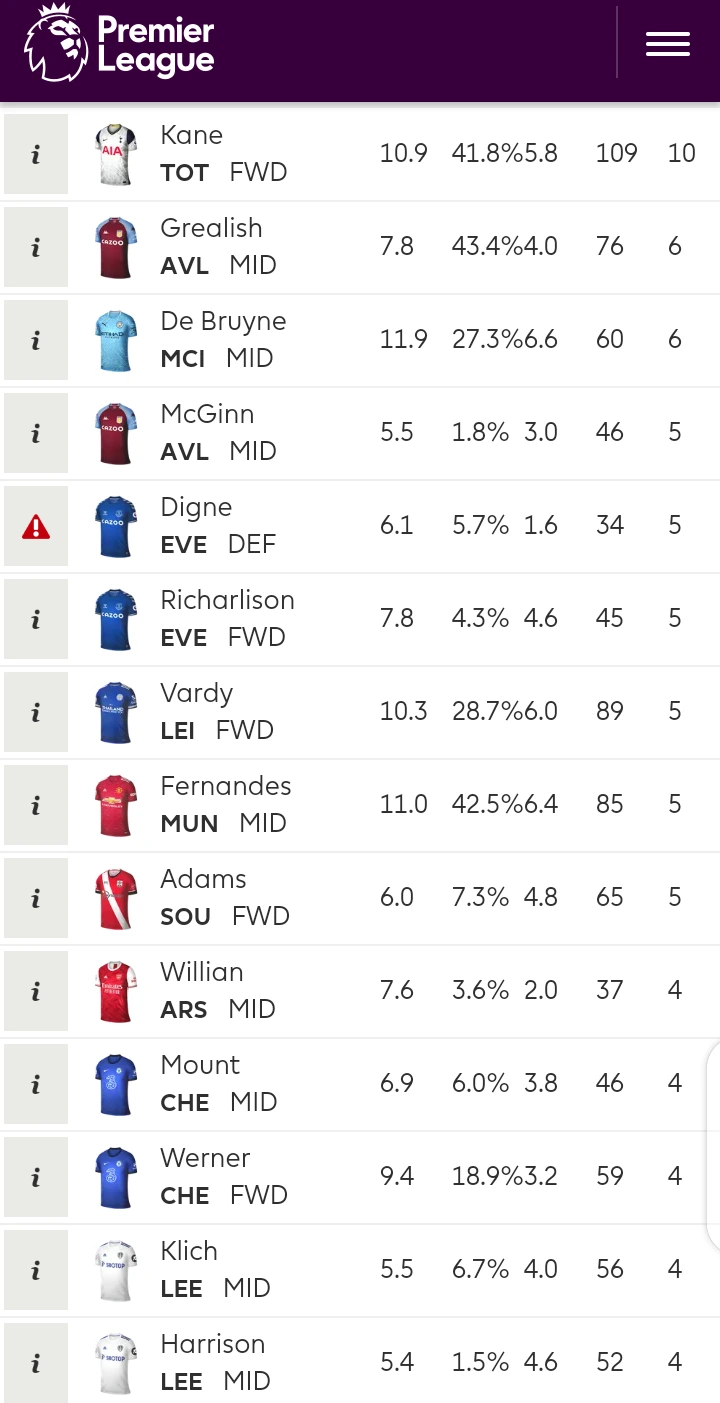 (Top Clean Sheets)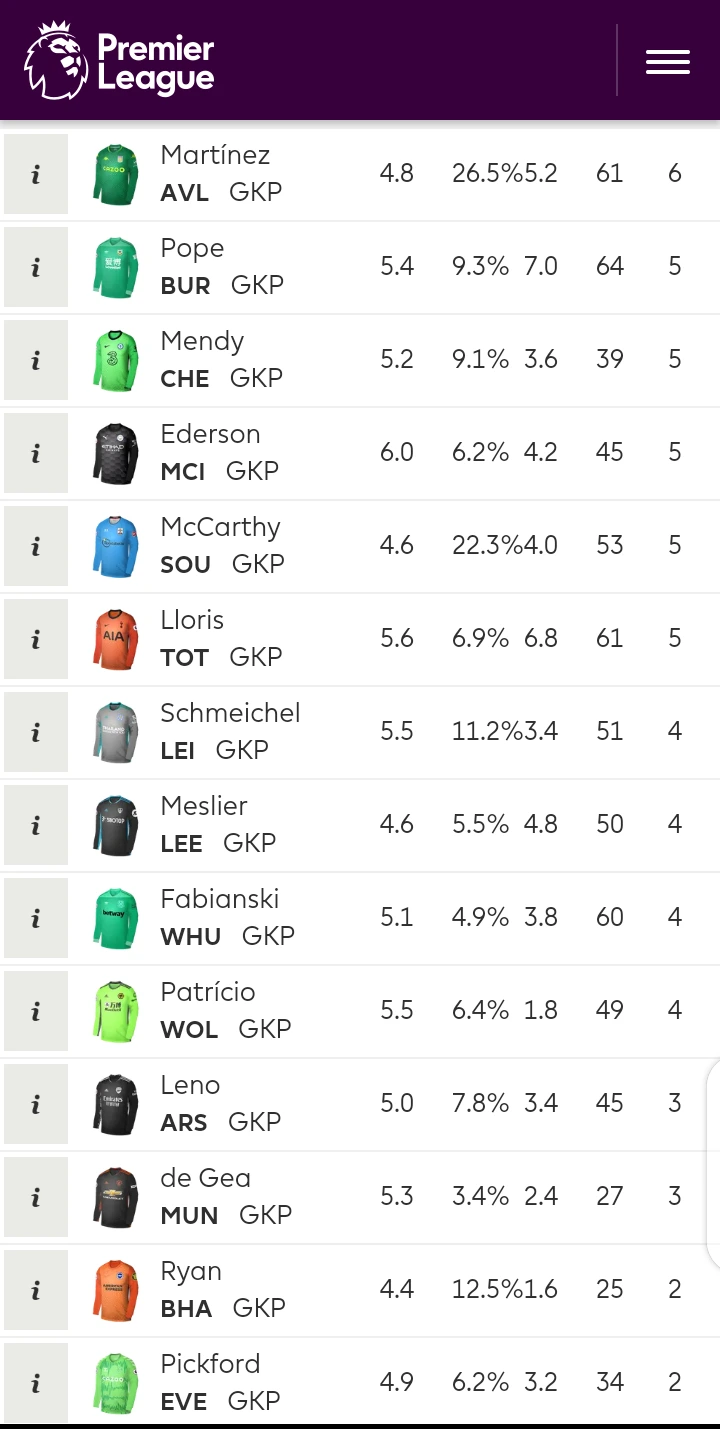 (King Of The Match Winners)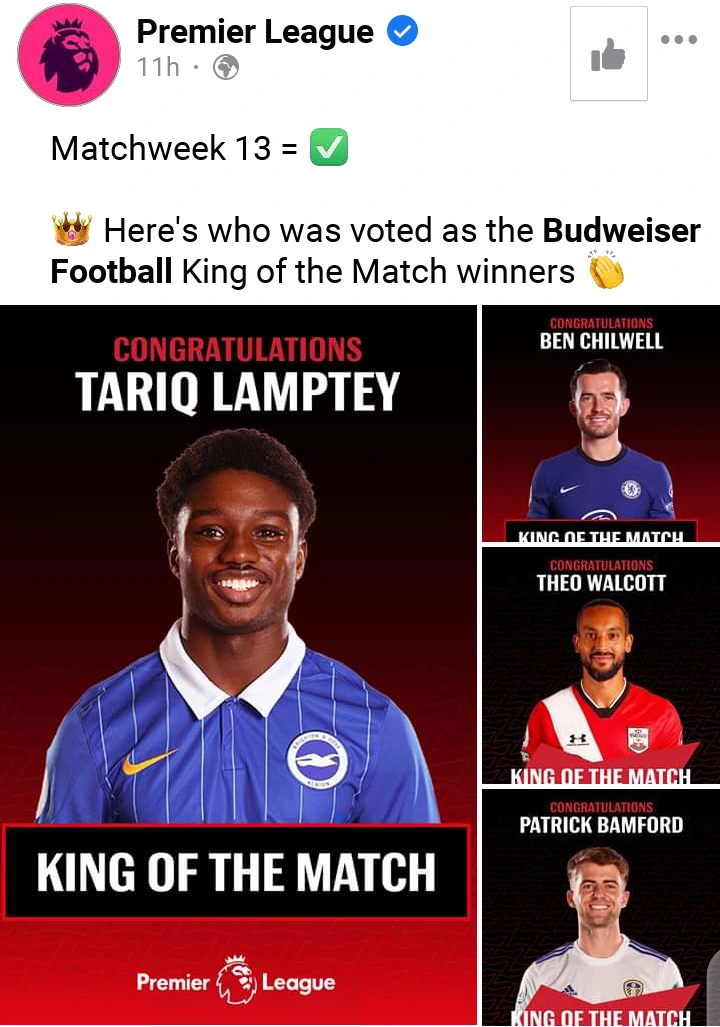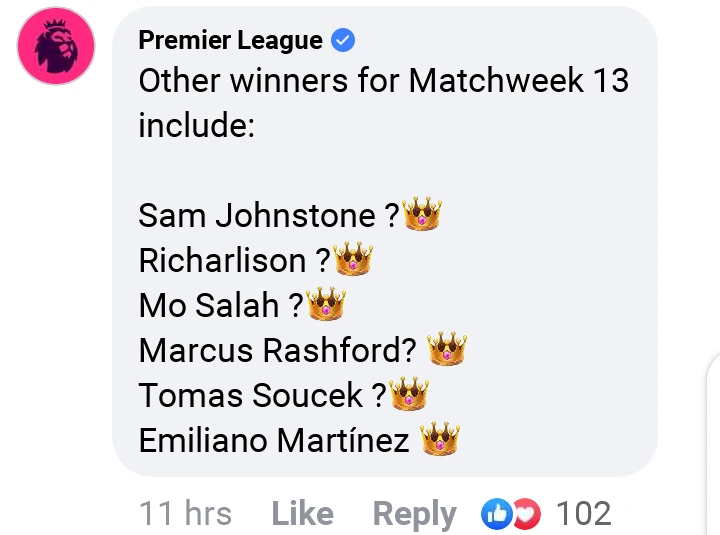 Follow for more legit news!!