2 Indicators That Chelsea Need To Sack Tuchel If They Want To Win EPL Title This Season
Chelsea is one team football lovers are looking up to snatch the EPL title away from Manchester City this season. There are two significant indicators that Chelsea may not win the EPL if they retain Thomas Tuchel.
It is a fact that Chelsea is the current champions of European football as they are the defending champions of the UCL.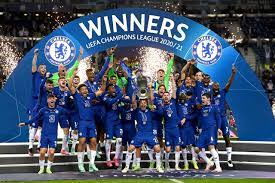 Thomas Tuchel led the Blues to win the Champions League, Super Cup, contend for the EPL title and FA Cup. These are great achievements of the tactician.
But, there are functional indicators that Chelsea need to replace Tuchel with another coach, as it in their tradition, in order to win the EPL this season.
This is not about sentiment or support, but it is important for us to examine facts on the activities of Chelsea over a decade:
Below are two indicators that Chelsea may need to sack Thomas Tuchel in order to win the EPL title this season.
#1. No Chelsea manager has won both Champions League and Premier League in succession for over a decade ago.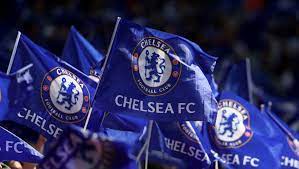 Before you tag this discussion fake news, kindly check record. Can we start from 2010?
The last time Chelsea won Champions League, before Thomas Tuchel came, was in 2012, under the management of Roberto Di Matteo. He won the UEFA Champions League and FA Cup for the Blues.
He was later sacked, to make way for Raphael Benitez. Benitez came in after Di Matteo was sacked, and he won the Europa League for the Blues.
In their continuous spirit of hiring and firing, they sacked Benitez and brought back Jose Mourinho in 2013. From Mourinho to Steve Holland, to Guus Hiddink, and then to Antonio Conte.
Conte won EPL and FA Cup for the Blues. They pushed him out and brought Maurizio Sarri, who won the UEFA Europa League Cup for the Blues. After the saga with Frank Lampard, Thomas Tuchel was brought in to continue.
So, it is evident that over a period of ten years or more, no single Chelsea coach has won the Champions League and progress to win the EPL for the Blues.
This is an indicator that Chelsea should take up their sacking toga now, and get a replacement for Tuchel if they want to win the EPL title.
#2. In many occasions, Each time Chelsea sack a manager, there is usually a trophy to celebrate the new coach
For over a decade now, each time Chelsea sack a manager, the new coach usually win a trophy for the Blues. Kindly check through the analysis i provided. Villas-Boas was sacked, Di Matteo came in and won Champions League and FA Cup. Di Matteo was sacked, and Benitez came and won the Europa League for them. Mourinho was sacked and Conte came in to win EPL and FA Cup for the Blues. Conte made way for Sarri who came in and won Europa cup for the Blues. Lampard made way fro Thomas Tuchel to win UCL and Super cup for them.
As such, Thomas Tuchel needs to make way for another person to come in and win the EPL trophy for them