2 key reasons why Werner has been played on the wings, and how to change it – as explained by fan
Timo Werner has failed to score in his last 9 appearances for the Blues.
Chelsea fan Quicknstraight has explained in detail, through comments on The Guardian's site, why Timo Werner has been continually forced out wide: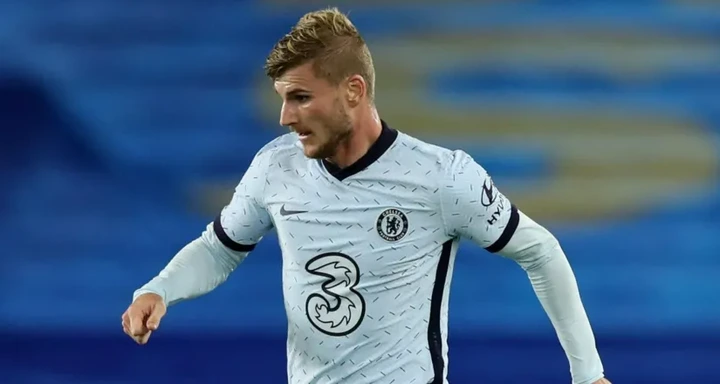 "At the start of the season, Pulisic was injured and Lampard was seemingly teaching CHO a lesson in the need to knuckle down. With Ziyech also injured, there was little choice but to use Werner on the left because Lampard has become increasingly wed to playing 4-3-3.
"Then, when Pulisic was fit again, Ziyech got injured again. So he had to use Werner out wide still, with Pulisic on the opposite side.
"The upshot of the injuries to the wide players has also been that Werner has played too much football in the last 2 months. He's started almost every league game and made sub appearances in the CL. He looks knackered and it's taken the edge off his game.
"I have frequently said that I don't think we should be playing 4-3-3 for a variety of reasons, not the least of which is that 4-3-3 stops Lampard from using Havertz in behind the striker in his most effective position in a 4-2-3-1."
Werner has played the most minutes of anyone in the Chelsea squad this season, featuring in every matchday squad.
Recently, Tribuna.com explored how Lampard could fit Havertz just in-behind Werner to play the duo in their favoured positions.