2 Mistakes Hazard Made That Rudiger Must Avoid If He wants To Be Successful At Madrid
Its no news that Real Madrid have signed Chelsea former defender, Antonio Rudiger on a free transfer. Some days back, Rudiger wrote a lengthy letter to the Chelsea fans, to appreciate them for their love and to wish them farewell.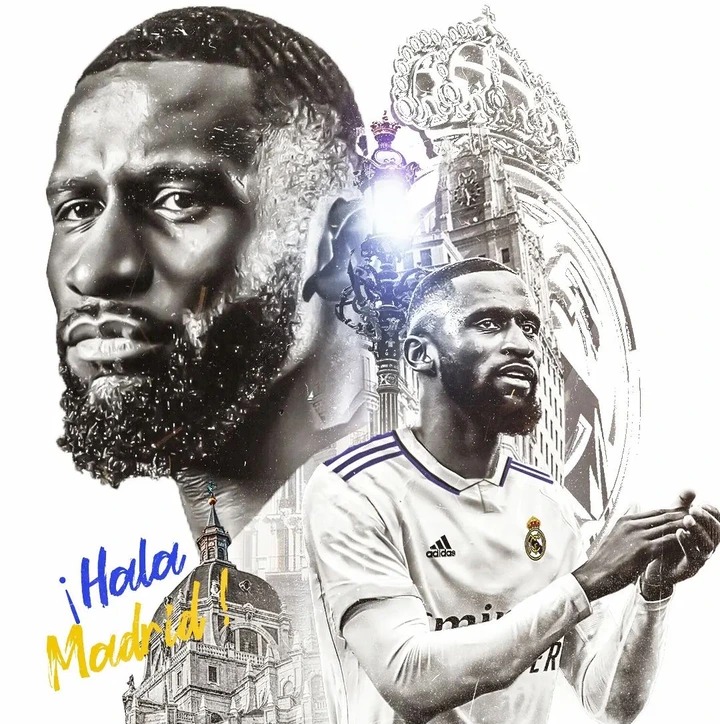 Rudiger had a quite successful career by winning the FA cup, Club World cup, Super Cup, Europa League, and the UEFA champions league while at Chelsea. Many will be expecting that he replicate such success with Madrid.
This brings to mind a certain Chelsea superstar, Eden Hazard who had a successful career while at Chelsea but has not being able to replicate such a successful career at Madrid.
As many wish Rudiger a better career much better than that of Hazard, Rudiger Must avoid these 2 mistakes Hazard was guilty of.
1. Complacency
The successes Hazard had at Chelsea got into his head as he forgot that to have more success, entails more hard work. It was reported that when resuming training with his new Madrid teammates, Hazard added some pounds weight.
From various videos and picture of Eden Hazard, Hazard looked very fat. This complacency destroyed his everything for him, as he was out of shape, loses form and was a shadow of himself.
It is this very first mistake he made that he gotten him trying to correct for over two seasons now. Rudiger Must ensure that he trains hard even while on break as he have an even greater challenges in Madrid.
2. Be At The Bad Book Of The Madrid Fans
Despite the lack of form and injuries, many Madrid fans were patient with Hazard. As they hoped that he could be injury free and get back to his former self when he was at Chelsea.
However, Hazard worsen things after he was found laughing with Kurt Zouma after a UCL match against Chelsea, in which Madrid lost. This got the fans and management angry. Since then, Hazard career has gone down the hill than expected.
Rudiger Must Avoid getting at the fans' bad book. He must do everything to win the fans' love with his performance and attitude.
What do you think about this? Do you think Rudiger will be successful in Madrid? Let's hear your opinion