Argentina is expected to get past Ecuador in the quarterfinals where they will face the winner of Colombia vs Uruguay. Lionel Messi and Argentina have reached the finals of Copa America three times in the last five editions and lost all of them to Brazil and Chile.

In 2008, they lost it to Brazil after looking 3-0 to the Samba boys and lost it two consecutive editions in a row against Chile on penalty shootouts.

The question is has Argentina finally learnt from their past experiences or they will learn again the hard way?

I have the answer to that question and I will tell you in this article why Lionel Messi and Argentina will lose this year's Copa America once again.
1. Argentina team is too Dependent on Lionel Messi:
One of the biggest problems facing this current Argentina team is that they depend a lot on Messi to win matches for them on a platter of gold. It is still a surprising thing that Argentina with the abundance of quality players in their ranks struggles to win matches unless Messi does the magic for them.
Argentina has paraded the best football stars in the last ten years but still struggle to win a continental tournament. The likes of Sergio Aguero, Carlos Tevez, Gonzalo Higuain, Angel Di Maria, Javier Pastore and Paulo Dybala see the finest crop of attackers in football but they struggle anytime they play alongside Lionel Messi.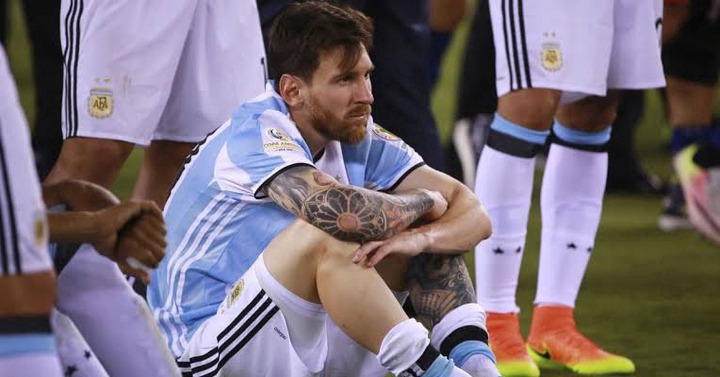 Must Lionel Messi do everything for Argentina?
The answer is no, Lionel Messi may be the best player in the World but he is still a human and is unlikely to participate at 100% level in every game hence the main reason why Argentina lose whenever Messi flops in a game.
How will Argentina win Copa America when nobody wants to step up?
Whenever Messi endures a frustrating game or is handled well by opposition defenders, Argentina becomes an ordinary team and will end up losing the game.
An example is the 2015 Copa America final when Chile defenders handled Messi very well and kept him quiet throughout the game. Argentina was rendered useless in the game with Messi caged by the Chilean which saw the game decided in penalty shootouts. Lionel Messi scored his own penalty but watched in heartbreak as his teammates missed their penalties as Chile won 4-1 on penalties.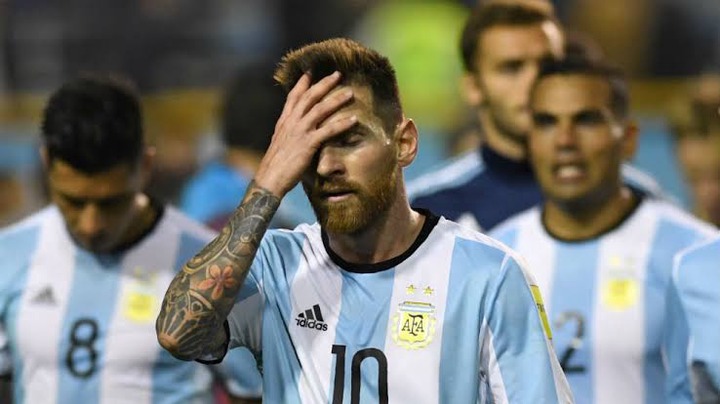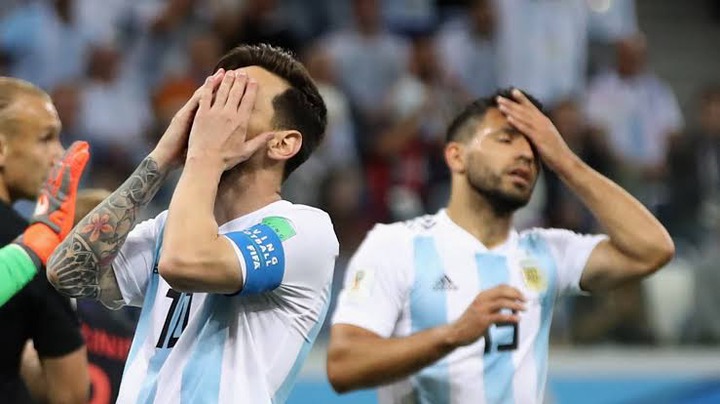 The same scenario played out in 2016 Copa America where the Chilean took the game to another penalty shootout where they also won 4-2 on penalties.
Argentina is repeating the same mistake in this year's Copa America as Lionel Messi still carries them on his shoulder, guiding them to the quarterfinals. How long before Messi gets tired and Argentina lose again?
Verdict: As long as Argentina players are not ready to step up, Argentina will likely lose this year's Copa America.
2. Difficult semi-finals draw awaits Argentina :
Argentina may have qualified for the quarterfinals, finishing on top of their group but their performance in the group stage is poor. Argentina struggled to win matches in the group scoring a total of three goals in their first three matches before thrashing an already-eliminated Bolivia 4-1 in the final game.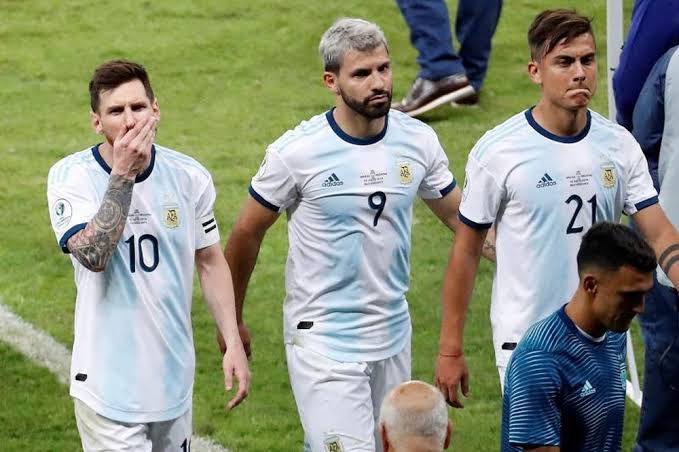 If Argentina continues with their unconvincing group stage performance in the knockout stage, they may be in for early elimination. Argentina will face Ecuador in the quarterfinals finishing and if they get past them they will face the winner of the Colombia and Argentina game before a possible final clash against Brazil.
As it stands now if Argentina escapes Ecuador, they have Uruguay or Colombia to contend with and if they manage to sneak their way through then they may face Brazil in the finals.
Can Messi and Argentina do it this year?
In my honest opinion after analyzing Argentina chances based on their performances, I don't see them winning the 2021 Copa America trophy.