3 Reasons Why Chelsea Might Win This Season English Premier League
Manchester City, Liverpool, West Ham United and Arsenal have been Impressive in this season English premier league.
It was an entertaining match between Chelsea and Burnley as Vydra's goal canceled Kai Havertz first half brilliant finish. Chelsea finished the week 11 fixtures with draw despite taking the lead in the first half.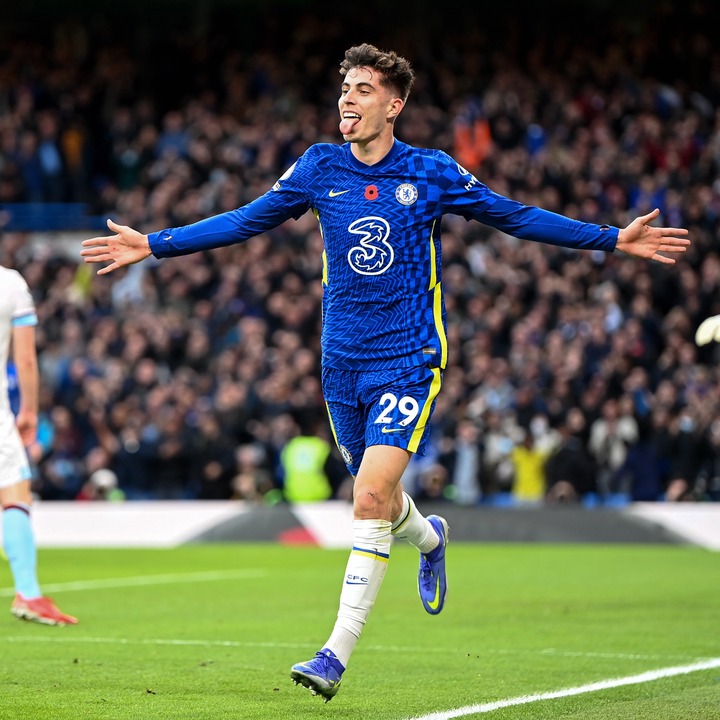 Manchester City, Liverpool and Chelsea have been described as favourites team to win this season English premier league. The 3 teams started well this season but Chelsea have been more impressive. Let's take a look at 3 things Chelsea did before the International break.
Best Attack
Chelsea have the best goal difference in the English premier league this season. The blues have +23 goals difference while Manchester City are second with 16 points.
Chelsea have been outstanding in terms of scoring goals despite having two of their top players Injured. Timo Werner and Romelu Lukaku picked up injury during their UCL match against Malmo but the blues still score more than 10 goals in their absence.
Best Defense
The blues have conceded only 4 goals in this season English premier league and two of the goals are coming from a penalty spot.
Edouard Mendy, Silva Rudiger Azpilicueta, Christensen, Chilwell and James have been impressive this season and that might be a key to their league succes this season.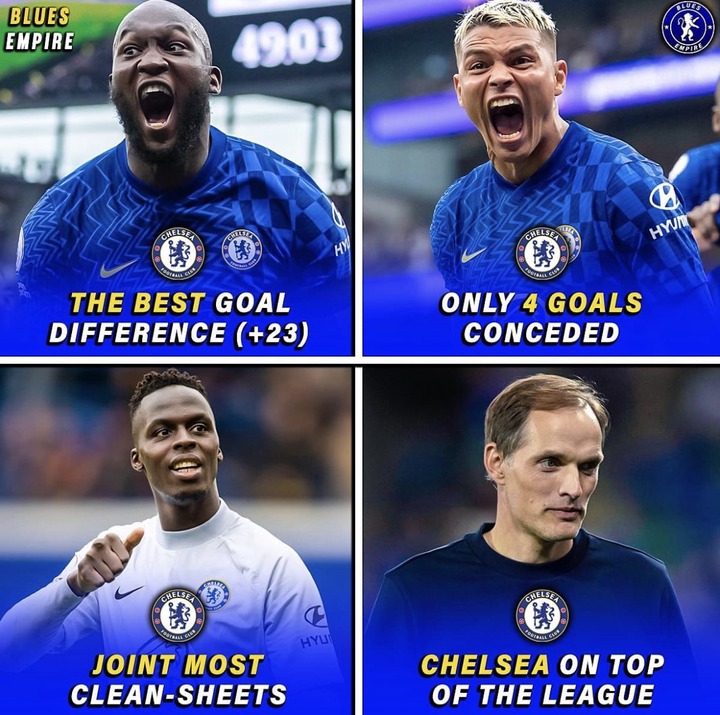 Chelsea goal keeper Edouard Mendy and Ederson have the most clean sheets in this season English premier league. The Senegalese international have 6 clean sheets in 11 games this season.
Well Organized Team
The blues brilliant performance in the first 11 games of the season have inspired them to the number one spot on league table. Chelsea have 26 points out of 11 games and will be hoping to win this season English premier league.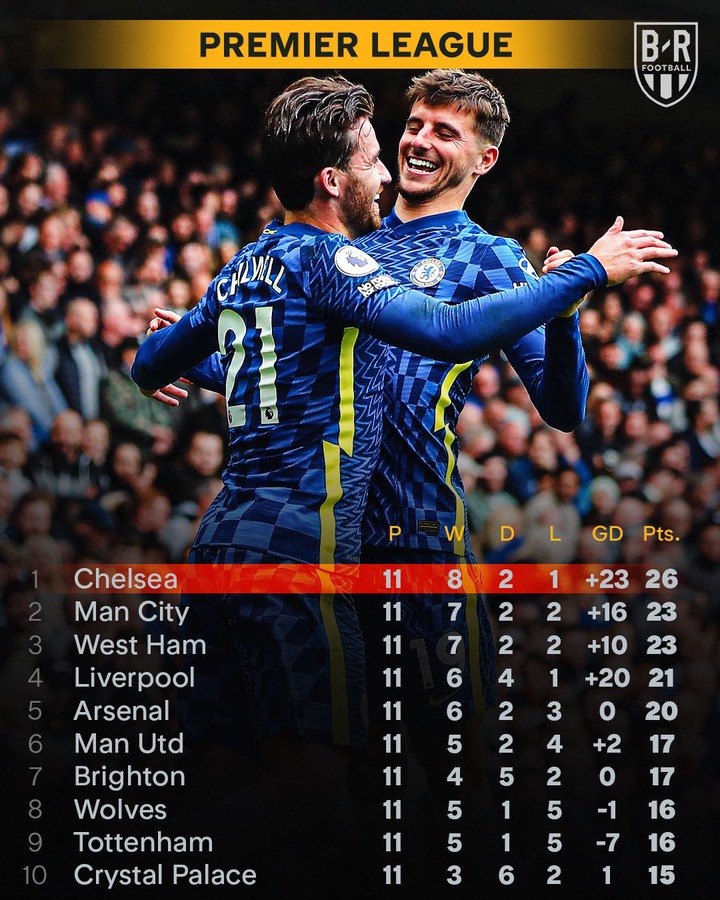 Do you think Chelsea can win this season English premier league