7 Reason Why Timo Werner's struggles at Chelsea Compare with RB Leipzig
At ChelseaFC, Timo Werner has been primarily used as a winger contrary to his striker position at RB Leipzig.
But the problem is not only Werner's position but also his role at Chelsea as this thread attempts to unveil.
Leipzig favoured an attacking style focusing on central areas and occupying space between the lines with interchanges of positions. That allowed Werner to start his actions from deeper areas instead of staying on the last line.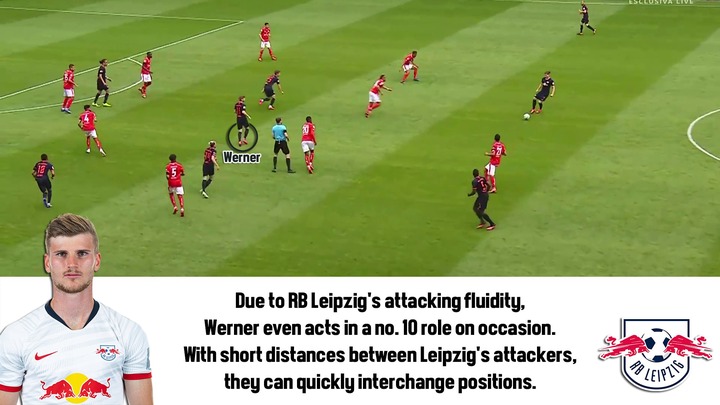 Playing as a winger for Chelsea, Werner often occupies the last line and stays wider than the opposition FB.
Werner can only utilise his pace by diagonally running inside from this position or alternatively by getting into 1v1-situations that Chelsea struggled to create lately.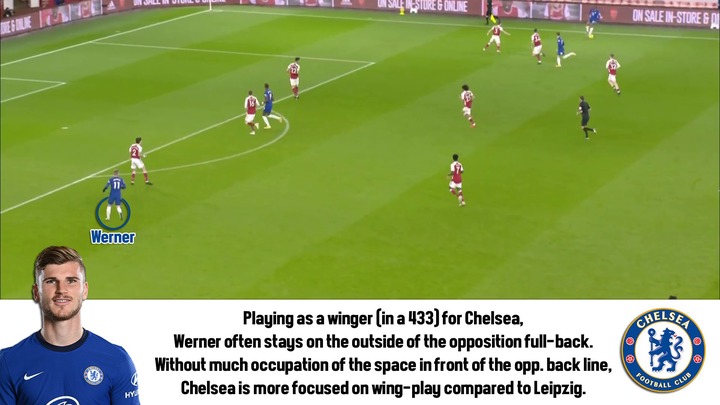 Even though Werner can also move inside when playing as a winger, Chelsea cannot take much advantage of his off-ball movement yet. They lack occupation of the red zone (space between opp. midfield and defence) which disables them to utilise the space Werner creates.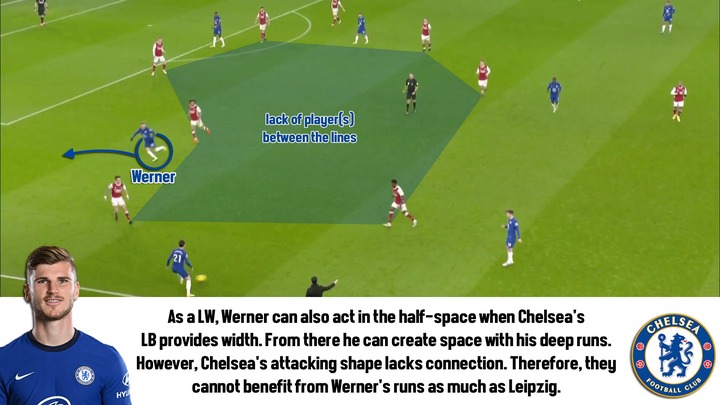 Playing as a striker for Leipzig, Werner did not only create many chances for himself, but also for his teammates. Leipzig always occupied the space in front of the opp. defence and when Werner threatened the back line with a deep run, this opened up a passing option into a CAM.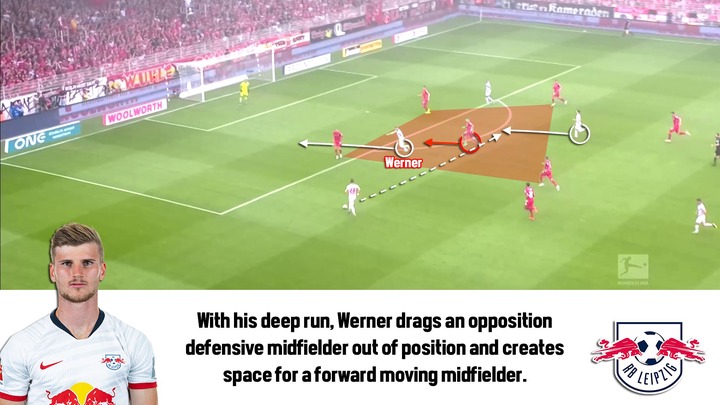 When Werner played as a striker for Chelsea against Southampton (2 goals, 1 assist), he could make use of his deep runs similar to his attacking style at Leipzig.
Always providing an option to play behind the opp. back line lend Chelsea additional attacking threat.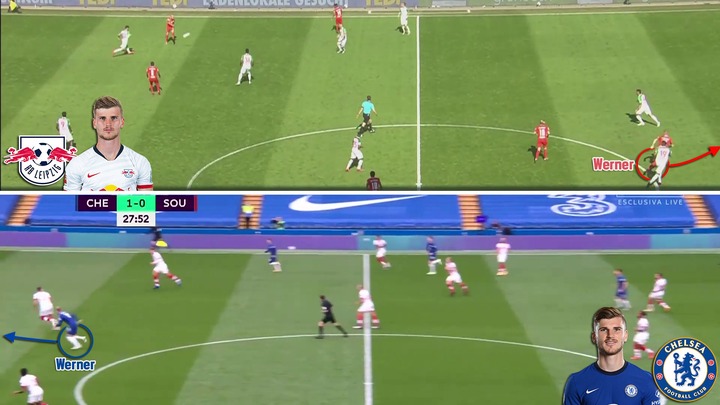 But the most important aspect about #Werner's skill set is his counter-attacking threat.
The German attacker was often given the freedom to stay in a position that enables him to quickly get behind the opp. defence during a counter-attack (within a 4222 or 352 system).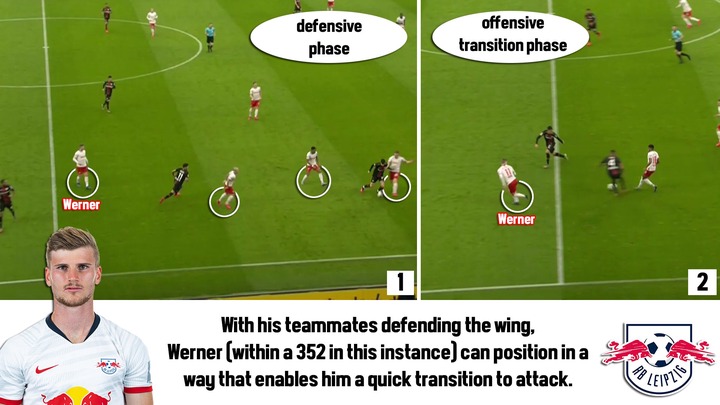 At Chelsea, Werner has got other defensive duties.
He needs to defend deeper than during his time at RB Leipzig. And being responsible for tracking back the opp. full-back means that #Werner cannot get into the best counter-attacking positions anymore.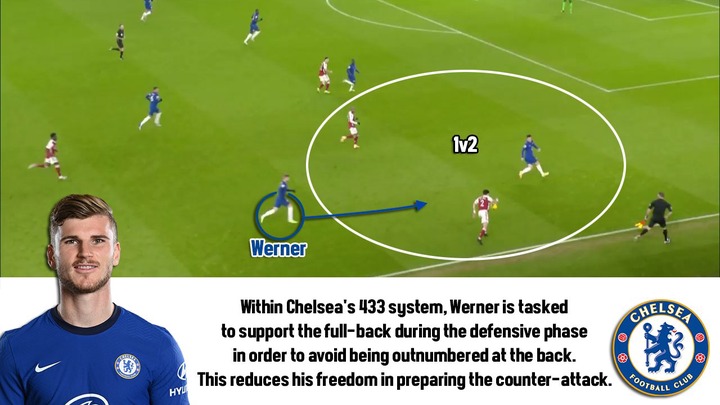 Werner: "I hope that I can make my game a little more variable over the left."
This explains best what Werner is lacking at the moment. At Leipzig, Werner played with a higher variability and his playing style at Chelsea is too static and predictable at the moment.