£71m Chelsea player is now at risk of being sold in the summer, Frank Leboeuf thinks he's 'shameful'
Kai Havertz could be part of a mass overhaul at Chelsea over the summer.
According to the Telegraph, the German international is the latest name to be added to the potential departure list at the end of the season.
Todd Boehly and his team are apparently planning to completely revamp the squad at the end of the season, as an act of faith towards Graham Potter.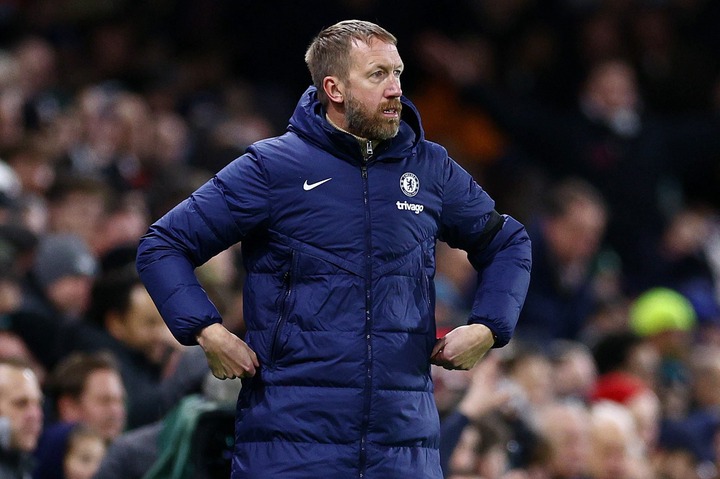 They want to put a stop to an era of player power at the club, one that has contributed to the demise of many former managers.
Chelsea have already begun their restructure with numerous new, young recruits this month.
Benoit Badiashile, Andrey Santos and David Datro Fofana all arrived earlier in January, with birth certificates under the age of 21.
Joao Felix, 23, joined the ranks at Cobham on Friday, having been allowed to leave on loan by Atletico Madrid.
There is an option to sign Felix permanently at the end of the term; despite his red card, the Portugal international's debut provided plenty of reason to at least consider a long-term contract.
Each of these fresh faces are an indication of Boehly's plan for the future.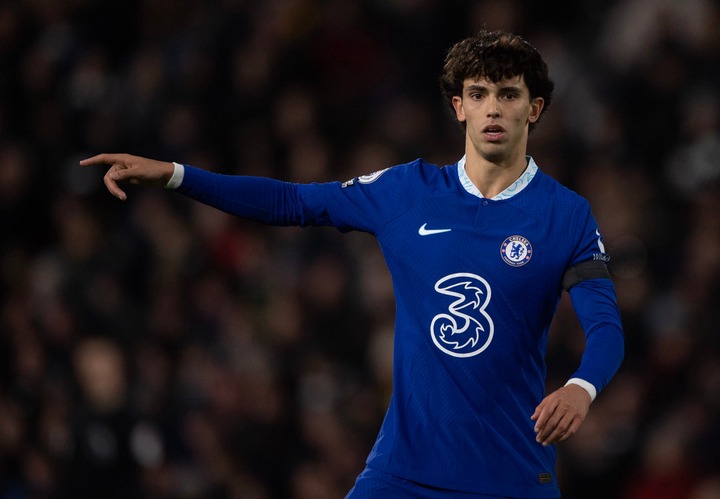 Not only to build a more youthful squad, but to potentially replace the dead wood.
Kai Havertz doesn't look happy at Chelsea
Whilst Havertz is not yet debris, his performances must improve if he is to avoid being thrown out as rubbish.
The inconsistent forward has failed to impress this term, contributing just six goals in 25 appearances.
He has often led the line in the absence of a number nine, a position he just doesn't seem totally suitable to.
Havertz started through the middle against Manchester City in the FA Cup last weekend, but was dragged off at half-time after another ghostly display.
But not before he gave away the penalty that allowed Pep Guardiola's men to double their advantage.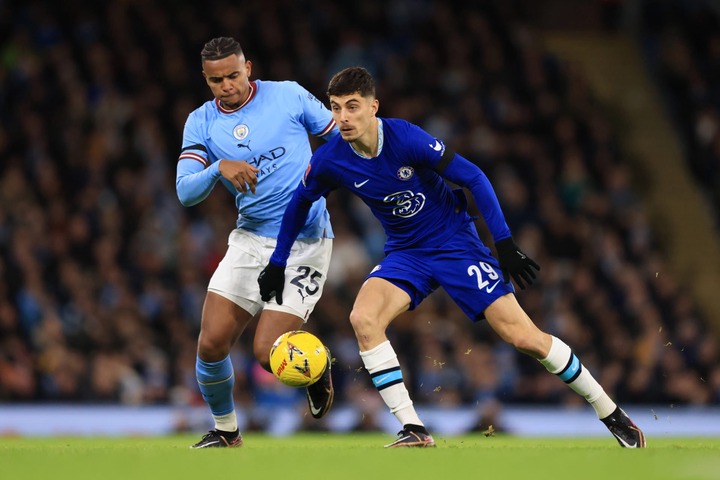 "They are shameful. They do nothing. I don't what Kai Havertz is doing. Yeah he'll be in the record books because he scored the goal in the Champions League final, but what else? Please, Mr Havertz, what else?" furiously questioned former Chelsea defender Frank Leboeuf during the break in the cup clash.
Repeat this exhibition a few more times, and Boehly and his crew might well consider selling the £71m arrival from Bayer Leverkusen.
Although they are unlikely to receive a fee of similar stature, they will surely earn a few pennies to spend elsewhere.