After 5 years at Liverpool, Jurgen Klopp is a better manager than Ferguson according to this stat
Jurgen Klopp has simply been sensational for Liverpool!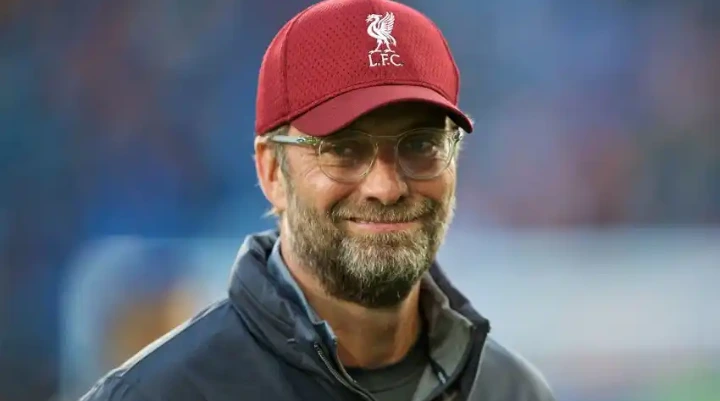 The Liverpool manager has achieved a lot for the Reds, guiding them to their first Premier League win in 30 years, and not to forget their UEFA Champions League triumph in 2019.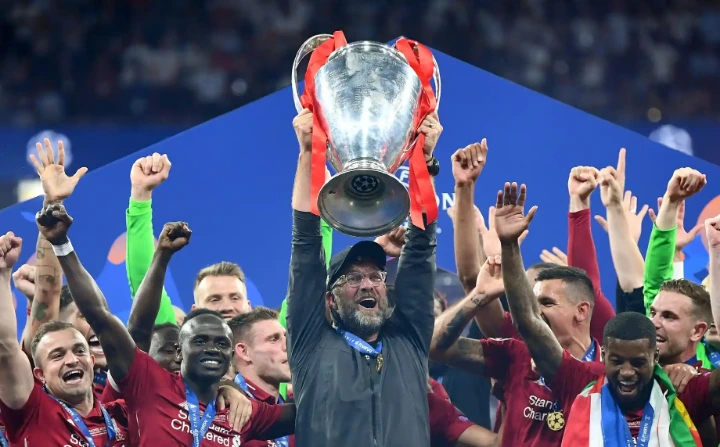 He is also the current FIFA Best Men Coach of the Year, having beaten Hansi Flick and Marcelo Bielsa to the award.
Klopp's phenomenal start for Liverpool has drawn lot of comparison with Sir Alex Ferguson, who is arguably the best manager in English football.
But how does Jurgen Klopp compare with Sir Alex Ferguson, let have a look below: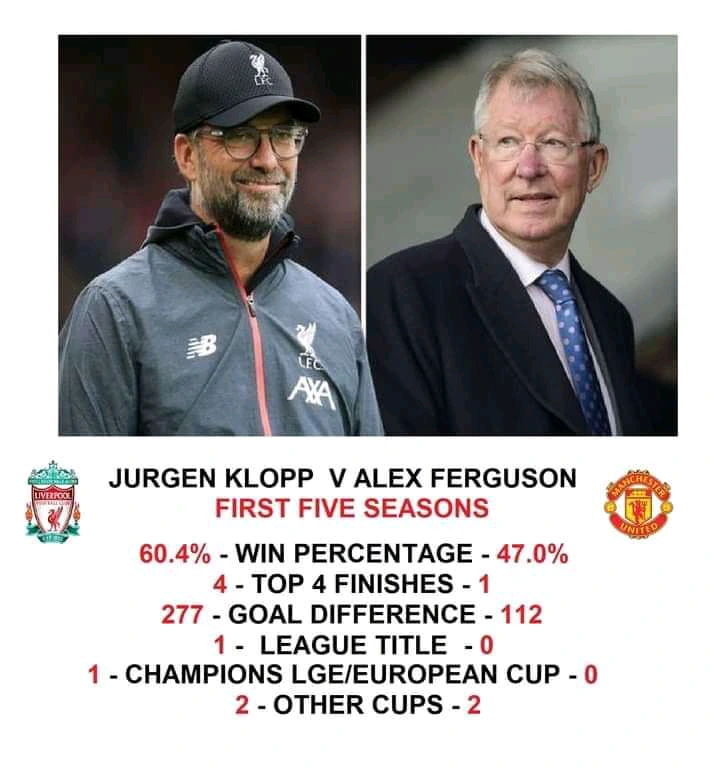 In the image above, Jurgen Klopp beats the great Sir Alex Ferguson in all but one stat, after five years in their respective teams.
Klopp's win percentage (60.4%) is ahead of Ferguson rate at 47%. Klopp 60.4% win rate is also the highest in Liverpool history, with Kenny Dalglish the closest at 58.3% (according to statsperform.com).
Klopp also had more top four finishes (4) compared to Ferguson (1), and a better goal difference.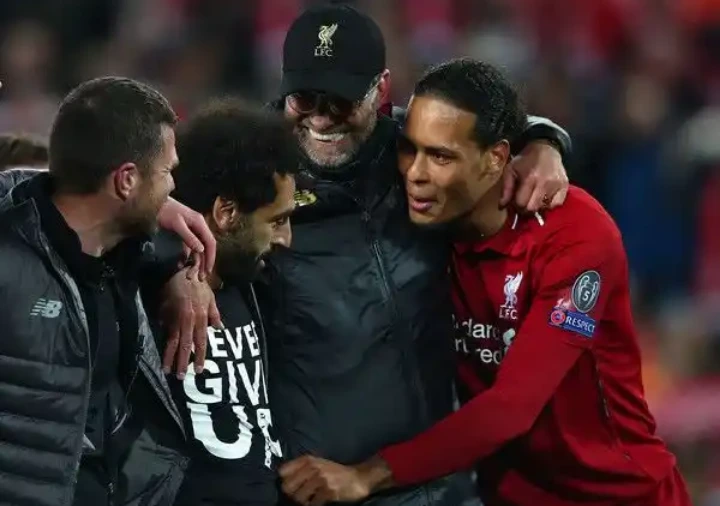 During the five years period, the German also won the prestigious UEFA Champions League crown in 2019.
There you have it! Do you think Jurgen Klopp can become the best manager in English football, if he stays long at Liverpool just as Sir Alex Ferguson did at Manchester United?