After Manchester City Disgraced Arsenal, Take A Look At The Annoying Thing I Noticed About The Game
Football has been a game that put smiles on people's faces, and i believe it will continue to excite people until the earth passes away.
Arsenal have been hit really hard this season, they've lost so many games, even Manchester City took advantage of their poor form by trashing them 4:1 in the Carabao cup.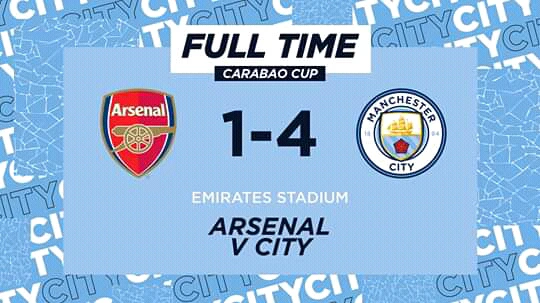 Before i show you what i notice that got me really upset, let me do a quick review of the game.
Manchester City came as the visitors, and Gabriel Jesus found the back of Arsenal's net 3mins after the kickoff time.
At that point, we all thought Arsenal would conceive four more goals in the first half, but Lacazette equalized the goal for Arsenal in the first half.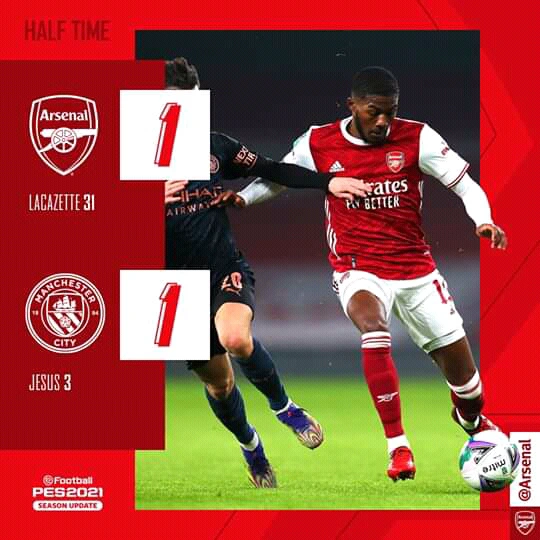 There was a quick 'turn of event' in the second half after Manchester City scored two goals within the timeframe of five minutes, and they finally sealed the game around the 73rd minute after A. Larporte made it 4:1 For Manchester City.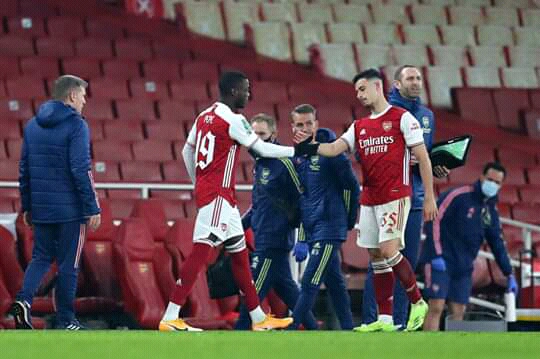 I noticed that Arsenal have completely lost their confidence in playing football, you can see how their defenders who are being paid weekly were looking at Gabriel Jesus while he attempted scoring, even the goal keeper went for the player instead of the ball, very unprofessional.
Check out the photo below, you'll be disappointed in Arsenal.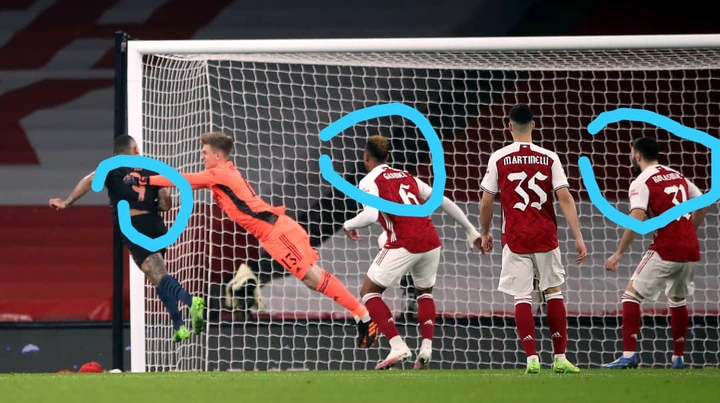 This is not the Arsenal team I used to know, they've totally lost it.
What do you think can be done to bring back the fighting spirit of Arsenal?
Could sacking the coach be the solution?
Say something through the comment section below, let's interact as football lovers