After Messi lost the Match, See adorable pictures of how Ronaldo showed him Brotherly love
Football is not a game of enmity or toxic fight. There is nothing wrong with having a favorite player but trying to make other players feel bad (by irrelevant and stupid comparison) even when they put in their best is not a good idea. You can just like Messi and respect Ronaldo. Ronaldo did something very touching on the pitch during the game. It was very obvious that Messi was trying his best so as to deliver but it was not fruitful. After Ronaldo scored his first goal in the early hour of the game, he celebrated his goal but not in any sarcastic way to make anyone feel bad. As soon as they finished the first half of the match, he approached Messi and they were very happy to see each other. They shared a very tight hug which depicts brotherly love. These two guys absolutely have nothing against each other except the toxic fans who do not understand what Football actually entails.
See how they hold each other on the pitch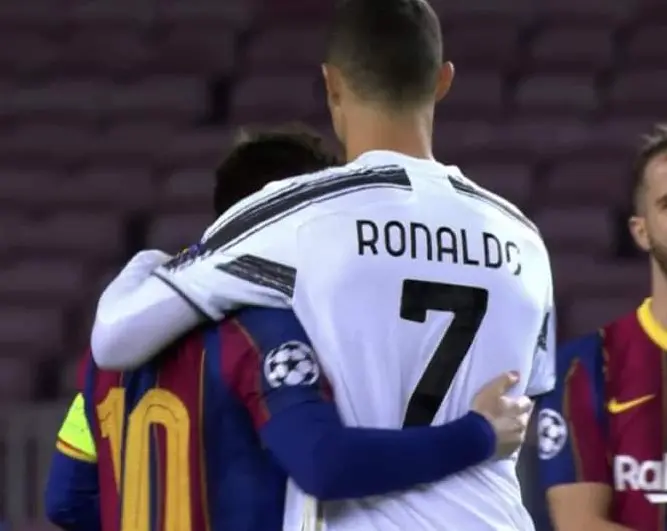 I think many toxic fans who are always trying to split these guys should read what Ronaldo said after the match. Ronaldo says and I quote "I never saw Messi as a rival
He tries to do his best for his team, like me. We always had a very good relationship.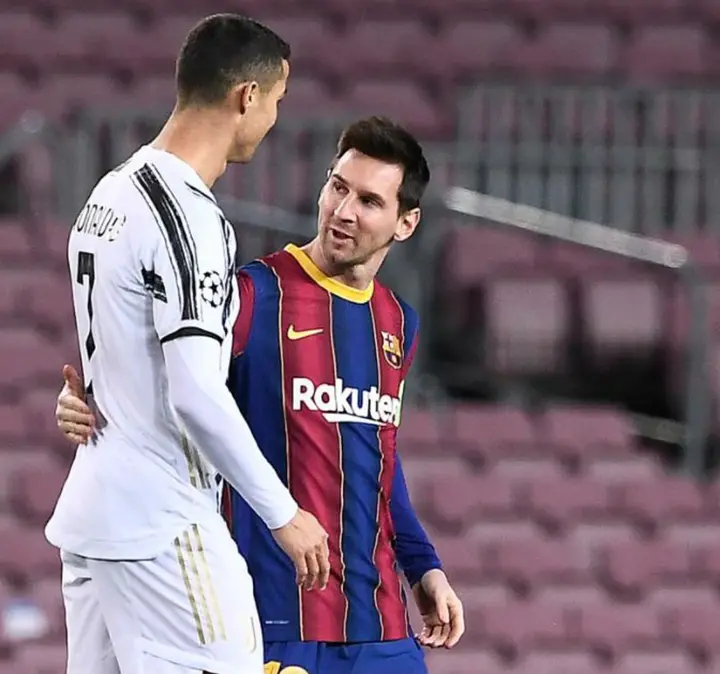 Football has sought for a rivalry between us." Ronaldo and Messi are just like brothers and they love each other. It is the toxic fans who are trying to set in a rivalry between them.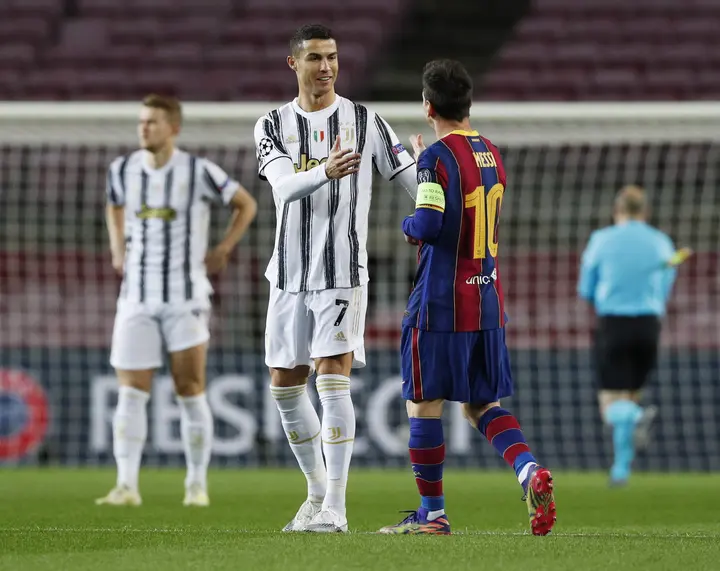 There will be a time when Messi will surely deliver but that does not mean he is better than Ronaldo and on the other hand, Ronaldo may also deliver well at times and that does not mean he is better than Messi. They both put their best in what they play and as a fan, the only responsibility you have is to watch and enjoy them create magic while it lasts.
Messi was sad but Ronaldo was there for him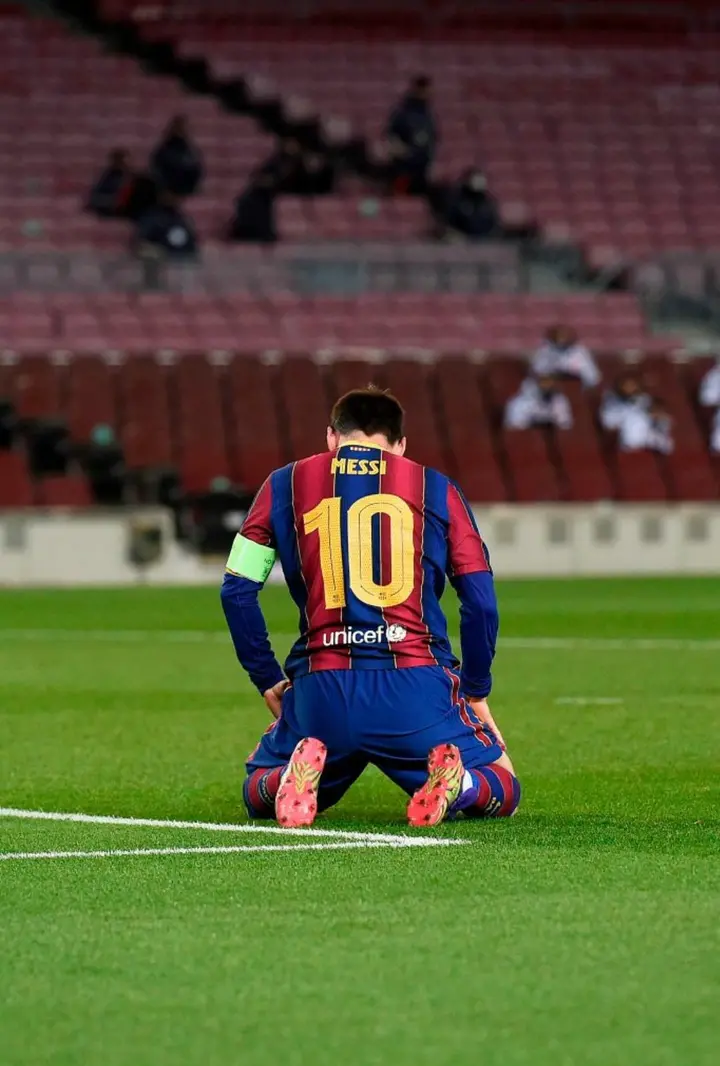 It has been an ever-green debate on who really is the greatest player of all time between Messi and Ronaldo. There has never been a definite answer but different people tend to argue based on sentiments and other factors to support their favorite player.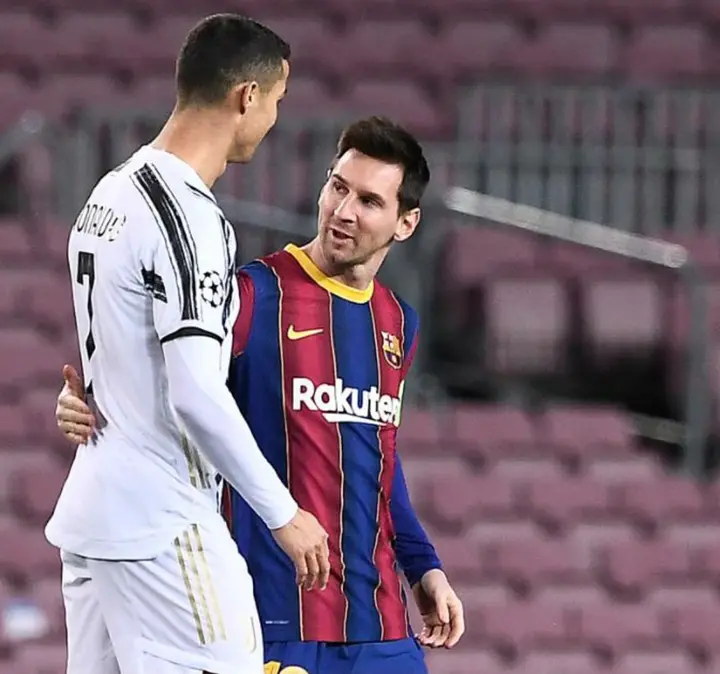 The truth is that a night performance cannot really determine who actually is the greatest player of all time (there is even no reasonable reason to compare the ace players)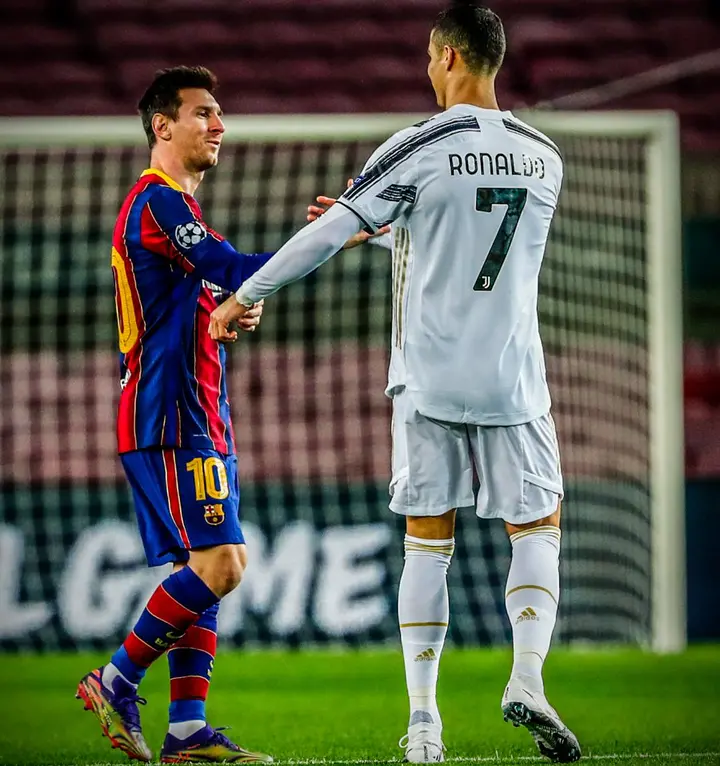 Irrespective of who you support, you should know that every player always has an off-time when they would not be able to deliver very well. Ronaldo has had his own awful season when he was not fully in form but that does not mean he is not a great player. According to stats, Ronaldo even had his worst season in his career in 2018 when he was still new in Juventus. His performance was very low but that does not restrict him from getting back on his feet. Instead of picking the best out of these two players, why can't we just sit and enjoy their ball when they are still available for us. Ronaldo is now 35 years old and Messi is 33. This insinuates that they would be hanging their boots very soon.
Whether you may like it or not, these guys are friend in real life and they love each other. The fans war is more rampant among Africans, especially Nigerians.
A typical white man would just enjoy the magic being created by these two great players while they can still create them. But, in Nigeria, you will see people fighting unnecessary because of the people who do not even know if they exist.