Arsenal Fell To Another Defeat At Home Last Night
The match between Arsenal and Wolves in the very yesterday's premier league games was also another very interesting one. The match which took place at the Emirate stadium, the Arsenal home. The first half started with both teams fighting harder against each other to get a goal.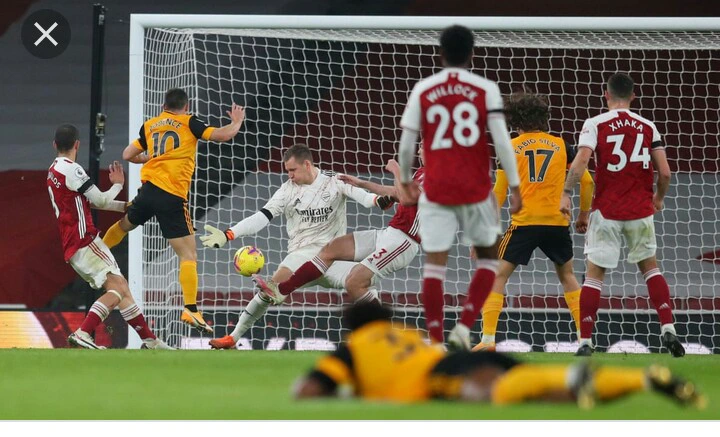 Just at the start of the match, an Arsenal player, "Luiz" got a head injury as he was trying to go for the ball during a conner kick awarded to them. The Arsenal medical doctors attended to him immediately, and he continued playing. As the match was going on, just at the 27th minute, Wolves got their first goal by "Lomba Pedro Neto", making a lead for them against their host, the Arsenal.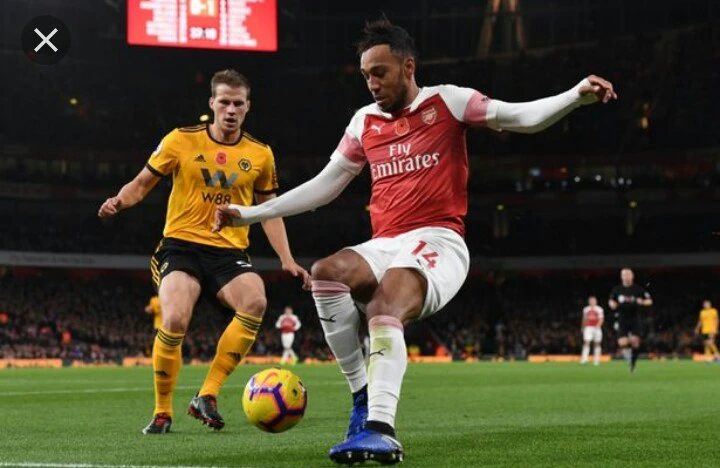 At a great surprise to everyone, Arsenal got an equalizer just three minutes later, at the 30th minute to be precise, by "Magalhaes Gabriel's astonishing finishing". This brought a lot of struggles for the both teams as the fight continued. Arsenal couldn't believe it at their home as the match became tougher, following their equaliser.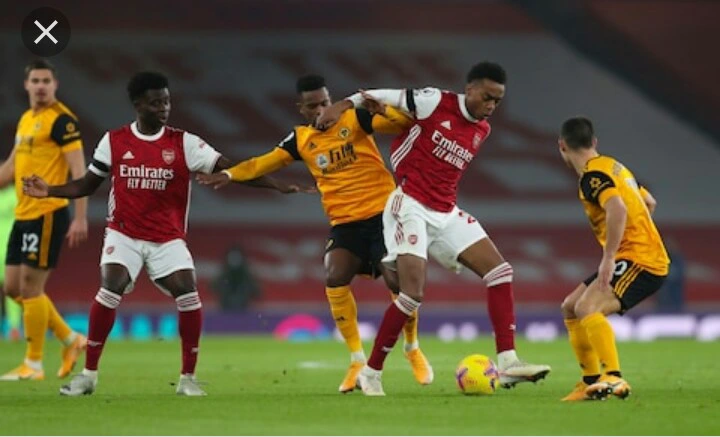 At the 42nd Minute, Wolves made another surprising lead, by "Castelo Daniel Podence", making the score 1-2 in their favour. The first half continued, and ended in the favour of the visitors, the Wolves.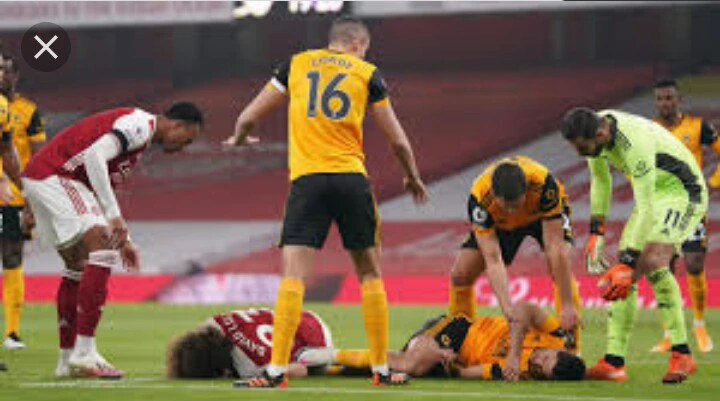 The second half also began with so much struggles between both teams, especially Arsenal being one goal down at home, and trying to equalize, but was not easy for them to do so, as their opponents the wolves became tougher. The struggles persisted as, the match finally ended 1-2 in favour of the visitors, the Wolves.