Barcelona Is My Life". Clubs Best Player Apologizes To The Board And Commits His Future To The Team
Lionel Messi is the best Barcelona player in history after breaking Pele's All Time record of the most goals for a team.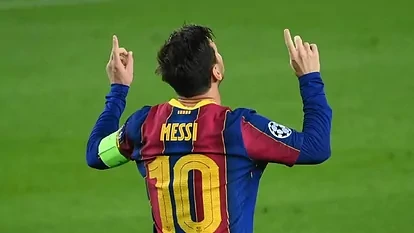 The Argentine International was rumored to be leaving Barcelona by ending of this season because of the contract issues during the start of the season.
Lionel Messi can be described as the greatest footballer of all time according to his performance for both club and country.
The Barcelona captain has ended the rumors of him moving to another club after apologising to Barcelona for his attitude towards the beginning of the season.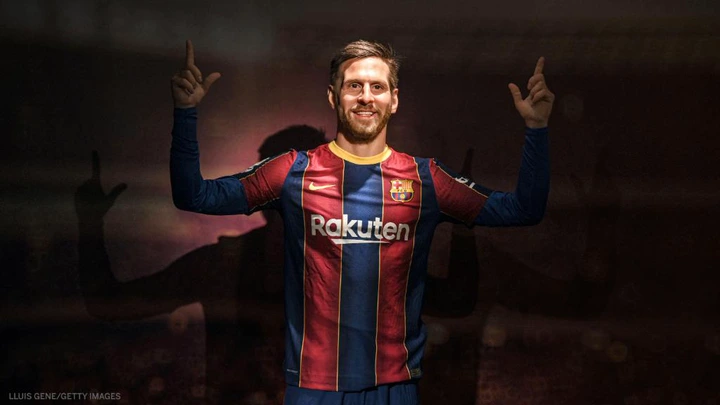 It was believed that the Argentine International wanted to leave the club during the Summer Transfer Window but the deal could not work out because of his release Clause.
According to the reports, The six times Balloon de'or winner has publicly apologize to Barcelona Football club and also dedicated his life to the team.
According to the Lionel Messi, "I'm sorry about everything, I always said it. Barcelona is my life.
I have have been here since I was 13 years old. I have been living in Barcelona for longer than in Argentina and I learned everything here. The club trained me as a player"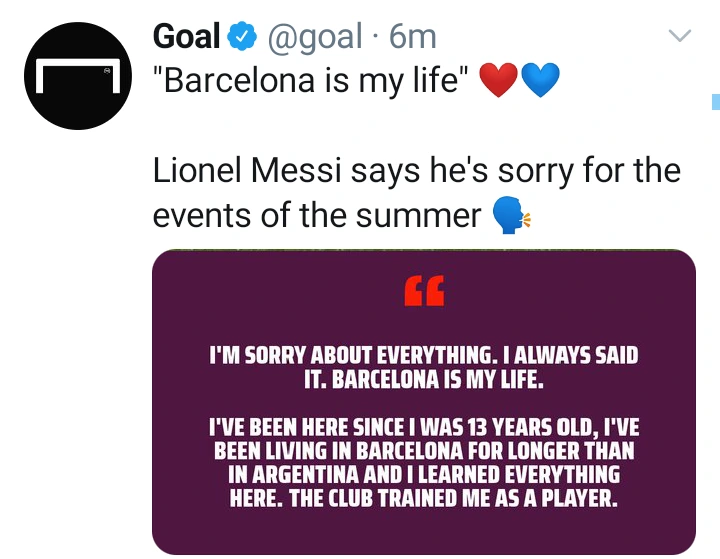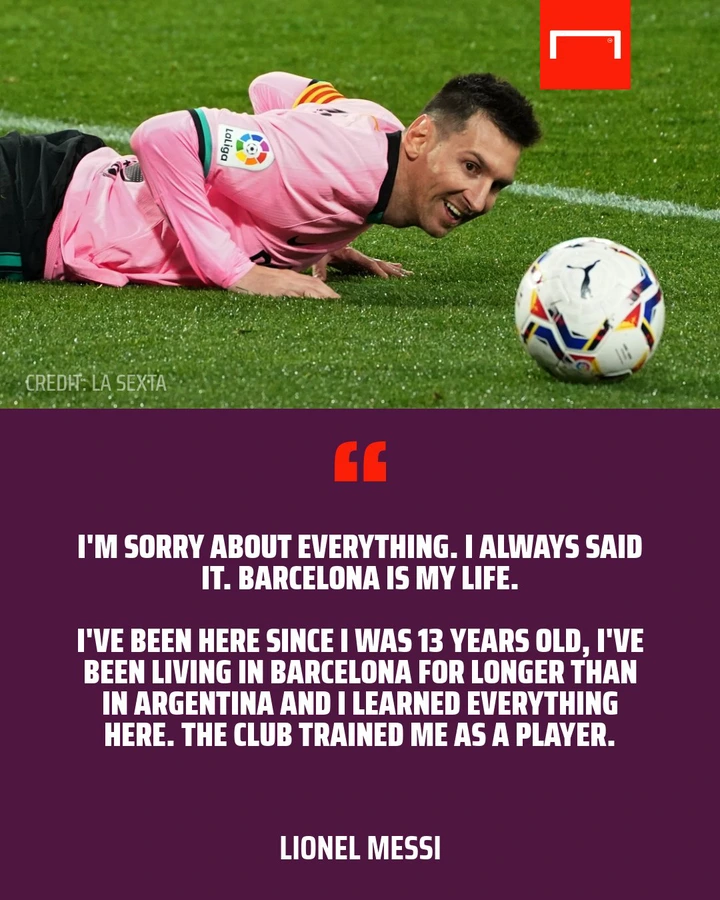 This will be a bad news for Pep Guardiola and Manchester city who are currently monitoring the progress of the six times world best player.
Pep Guardiola has been a good fan of Lionel Messi and he was hoping to sign the Argentine International to his team before the end of the season.
With Lionel Messi's word, It means he will finish his career with the team and there will be no chance for any other team to sign him in years to come.