Breaking: FA Cup Final Date And Time Fixed, As Chelsea Prepare To Face Leicester
Chelsea will be playing in their 3rd FA Cup final in four years, as they face Leicester City who is playing in their first FA Cup final after 52 years, when the two Premier League sides meet in Wembley.
Chelsea football club had a bigger test on their way to the finals as they beat English Premier League leaders Manchester City 1-0 in Wembley, courtesy of Hakkim Ziyech goal.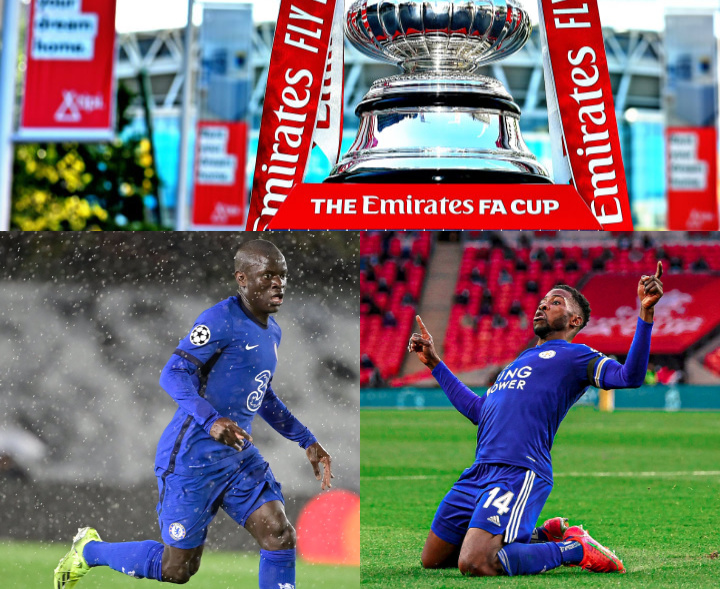 Leicester themselves surprised many as they eliminated Manchester United in the Quarterfinal with Kelechi Iheanacho scoring twice against them, and also scored the only goal in the semifinal against Southampton in Wembley.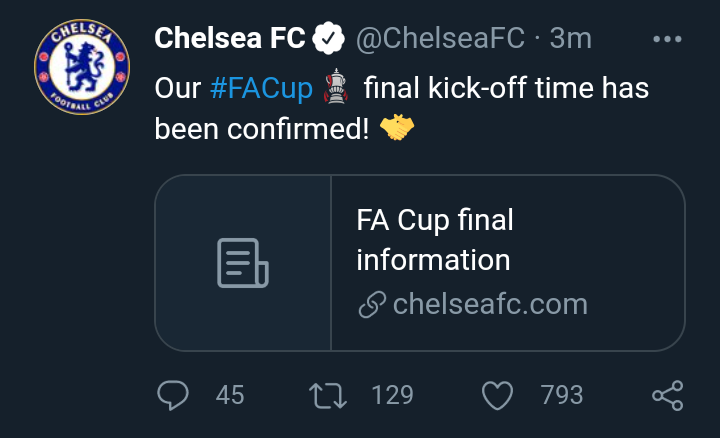 Chelsea who are in great form after their win against West Ham to remain 4th on the Premier League table and a tactical 1-1 draw against Real Madrid in the Champions League, will meet Leicester who beat Crystal Palace to remain 3rd on the Premier League table on 15th of May 5:15pm GMT, which is 6:15pm Nigerian time, as reported by the Chelsea official site.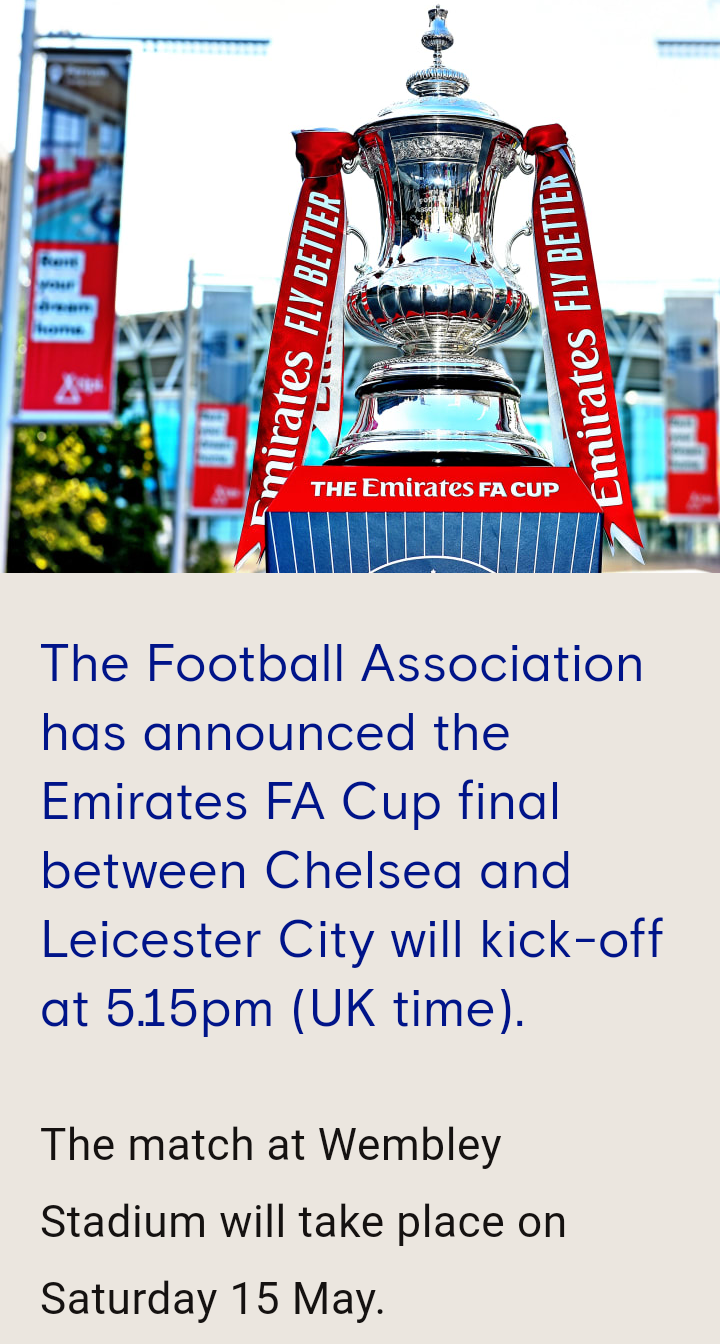 As Ngolo Kante will meet his former side and Kelechi Iheanacho in hot scoring form, who do you think will win this year's FA Cup? Make your opinions heard in the comments section below