Champions League Draw: What You Need to Know Ahead of the Draw on Monday #UCL
The Champions League Draw will be conducted on Monday, October 14 as the last 16 teams have already progressed to the Knockout stage of the competition after the final matches in the group stage were played last week.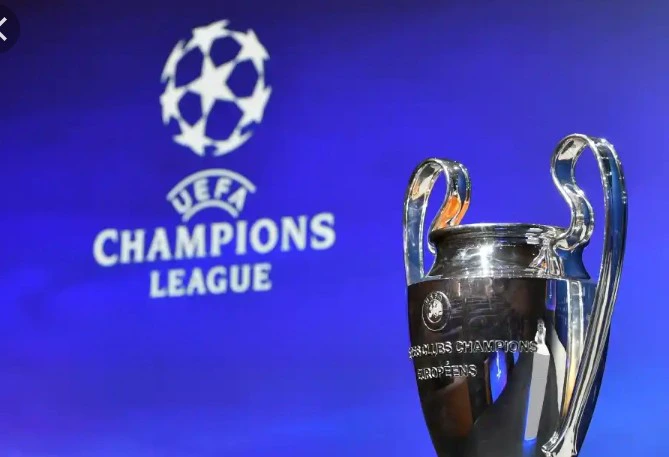 Three Premier League club, Manchester City, Liverpool and Chelsea alongside Bayern Munich and Other clubs like Real Madrid, Juventus finished top on each of their groups. This means the 8 clubs who were able to finish the winners of their respective groups will be seeded and will not be able to play against each other in the Round of 16.
Also, Clubs from the same Football Associations like Bayern Munich and Borrusia Monchengladbach will not be able to face each other.
There will be two pots and the first pot will contain the 8 seeded clubs which are the Group Winners and the second pot will contain each group runners-up. The runners-up in the last 16 teams includes Barcelona, Athletico Madrid, Atalanta, Borrusia Mochengladbacn and others
.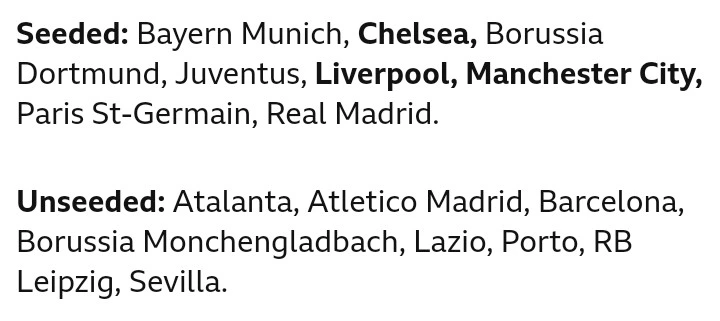 The Draw will commence as already announced and confirmed from multiple media sources at 11.00GMT at the UEFA Headquarters in Nyon, Switzerland tomorrow which is Monday.
After each clubs will have been paired against each other later tomorrow, the first legs in the Round of 16 will be played on 16th, 17th, 23rd and 24th of February, 2021 while the second legs will be played on 9th, 10th, 16th and 17th of March, 2021. The seeded teams, that is, the the Group Winners will play away in the first legs before welcoming their opponents at their homes for second legs.