Champions League Group Stage Full Table After Matchday 2
The Champions League matches never falters as we can see in the matchday 2 roundups. Though preceedings are still too early but you can now judge who will finish ontop of the groups. The UCL is occupied by top teams and no one would be allowed to be treated as an underdog as seen in matchday two of the 2020/ 2021 edition.
Below are the group tables after match day 2
Group A
Bayern sit atop of the group after beating Salzburg on the opening day and traveling to smash Atlético Madrid on their own ground. Atlético who beat Locomotiv in their first game remained 2nd while Salzburg sour draw with Locomotiv ensure they both sit on 1 point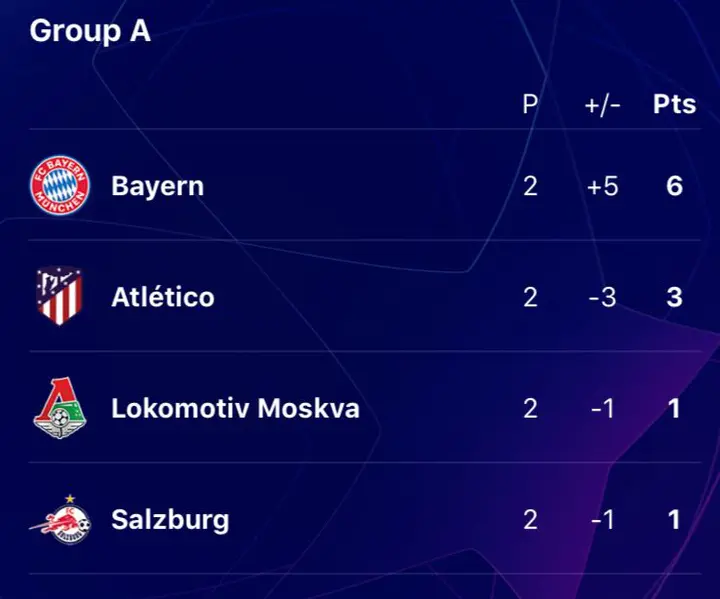 Group B
Shakhtar Donetsk sit atop of the group after beating Madrid in Spain and impressively drew with Inter in their second fixture. Inter who also drew with Borrussia Mönchengladbach sit 2nd on 2 point tied with them. Casemiro last minute equalizer ensured Real Madrid had one point and sit bottom of the table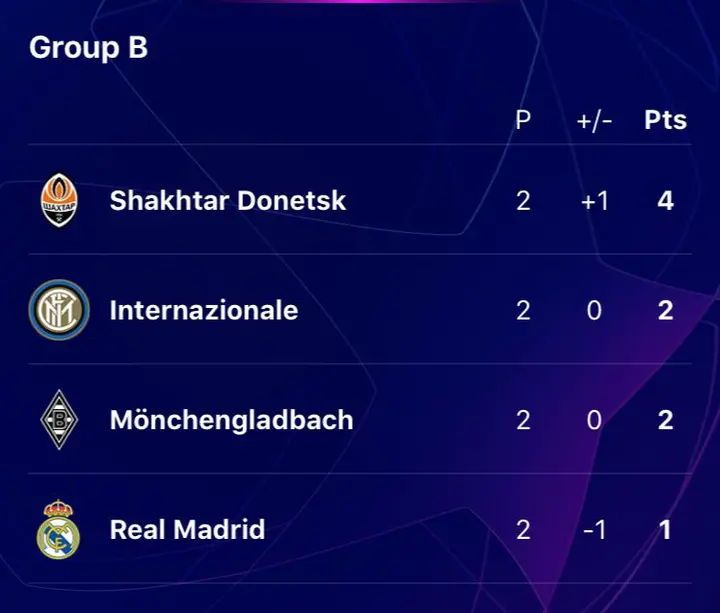 Group C
Manchester sit top of the group after defeating Olympiacos and Marseille in their first two matches.
Porto defeated Marseille in their first match and went on to win again Olympiacos in the second.
Marseille is bottom of the group without a point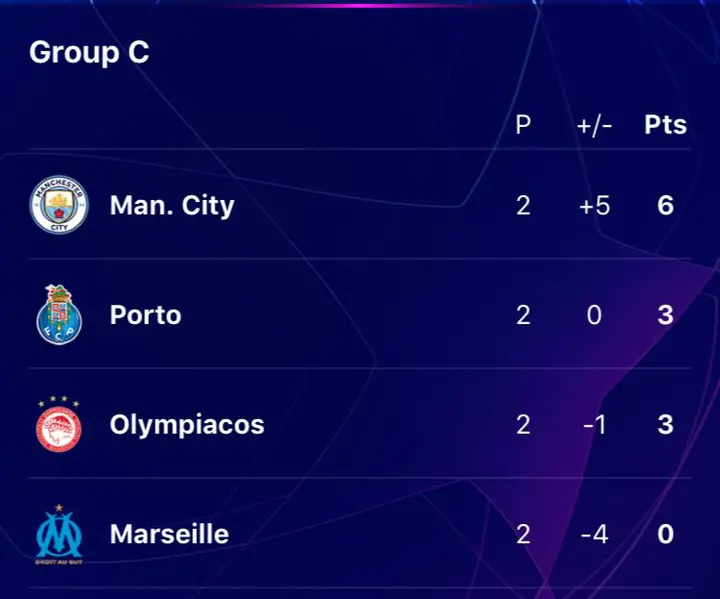 Group D
Liverpool sit top of the group after beating Midtjylland and Ajax in their opening two fixtures. Atalanta on the other hand sit second after beating Midtjylland and drawing with Ajax. That leave Ajax with their only point and Midtjylland with no point.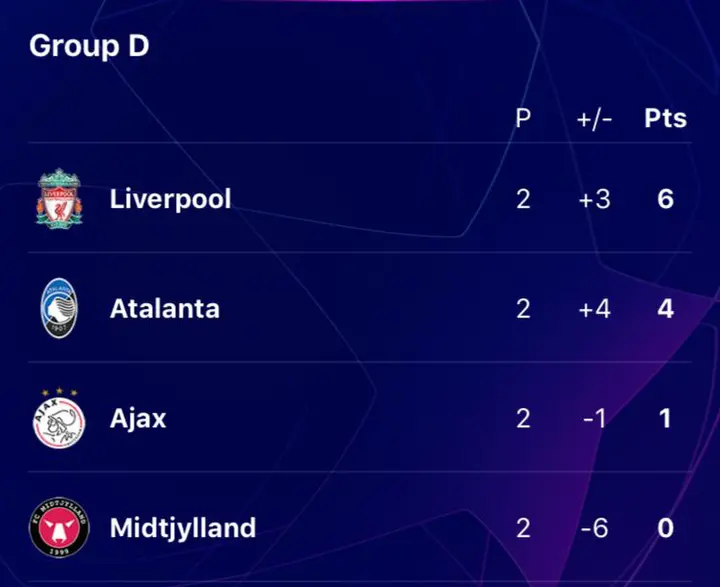 Group E
Chelsea sit top of the group with four point. They played out a goaless draw with Sevilla in their first game and brushed off Krasnodar. Meanwhile, Sevilla also defeated Rennes to tie up points with Chelsea. Krasnodar and Rennes who drew their first match remain both on one point.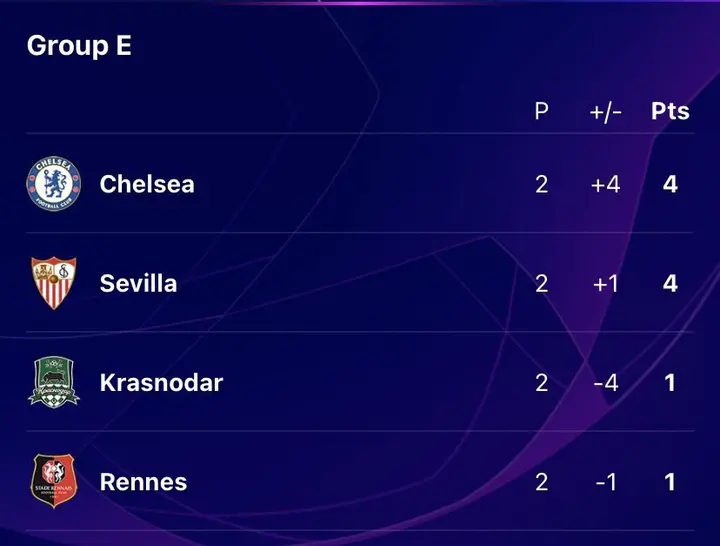 Group F
Yesterday 1 – 1 draw between Club Brugge and Lazio ensure they both have four points. Dortmund sit on three point after beating Zenit. Zenit sits bottom with no point.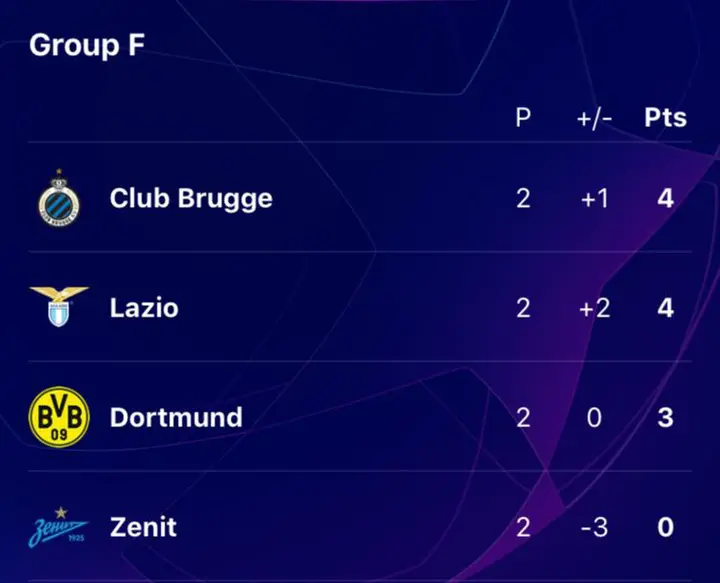 Group G
Barcelona sit top of the group after defeating Ferencvaros and Juventus in their first two matches. Juventus had defeated Dynamo Kyiv in their first match as they sit three points behind Barcelona. The 2 – 2 draw between Dynaamo Kyiv and Ferencvaros ensured they both have one point.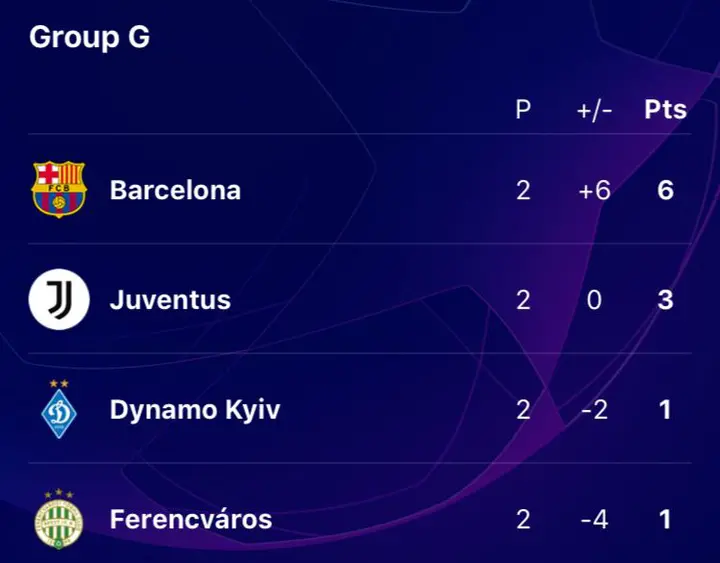 Group H
Manchester United sit top of the group after defeating PSG and RB Leipzig in their first two fixtures. PSG is level on three point with Leipzig as they both took three point off Basaksehir who remained bottom of the group.