Champions League Team Of The Week, Neymar, Mbappe And Ronaldo Made The List. #UCL
After the end of the Champions League group stages some teams were able to secure their place in the Uefa Champions League Round of 16 while others crashed down to the Europa League.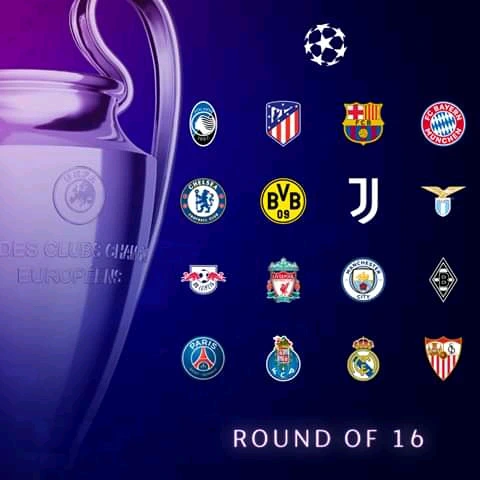 Top Teams like Barcelona, Juventus, Liverpool, Bayern Munich and Man City qualified comfortably from the group stages while others needed the last game to decide their place in the UCL Round of 16.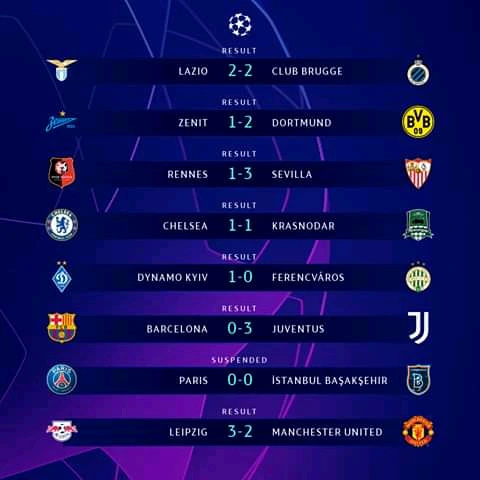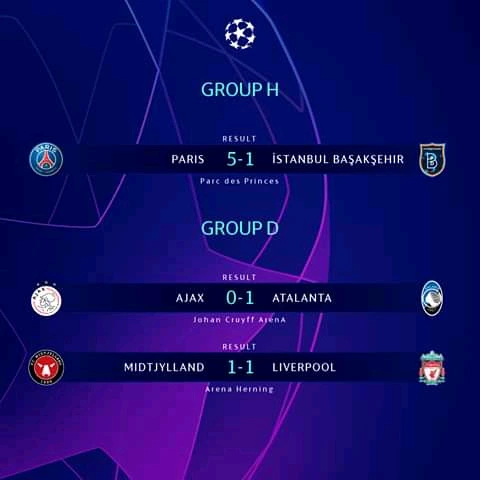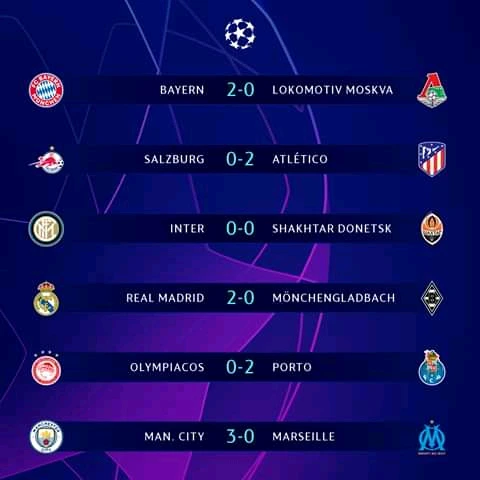 Some players were very instrumental and fantastic for their various clubs as they help in aiding the Qualification of their various teams.
This Is Line Up Of The Best Players In The UCL this week.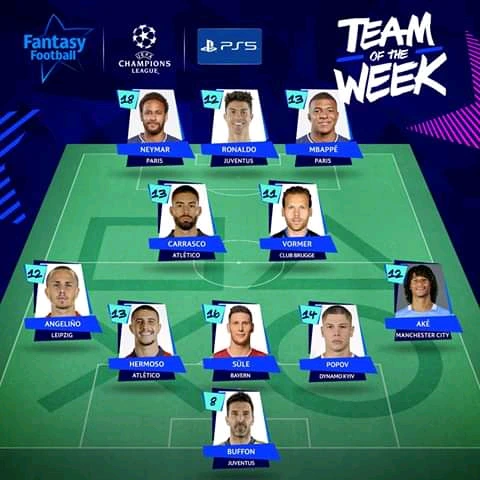 Forwards: Kylian Mbappe(PSG), Cristiano Ronaldo(Juventus) and Neymar(PSG).
Midfielders: Carrasco(Atletico Madrid) and Vormer(Club Brugge).
Defenders: Angelino(Leipzig), Hermoso( Atletico Madrid), Niklas Sule(Bayern), Popov(Dynamo Kyiv), Ake(Man City).
Goal Keeper: Buffon (Juventus).