CHE Vs LIV: How Chelsea Could Line Up To Revenge Against Liverpool At Wembley Stadium
The long-awaited day is finally here as Chelsea will be playing against Liverpool who is currently on the course to winning four titles this season. An important match for the two teams but more essential for the Blues whose pride is at stake.
Chelsea lost the Carabao Cup to the Reds in February. In a highly controversial game, Chelsea's goal was canceled before the match went to the penalty, and also some of the decisions in the game went against the Blues.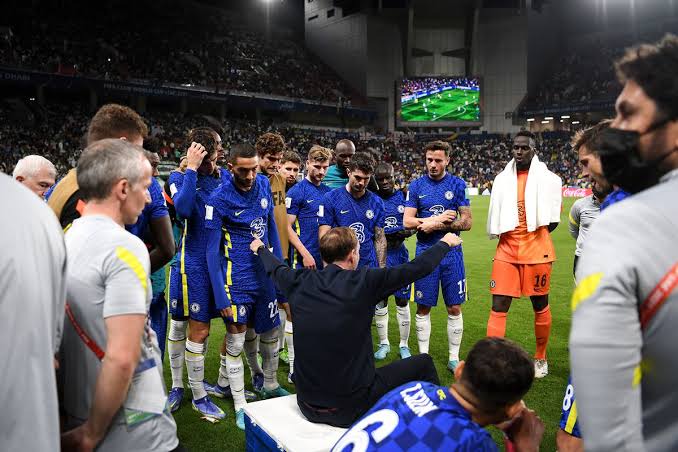 I wonder what Tuchel would be telling his boys going to this game. But I know definitely that he will be motivating the lads to end the season with another title. The team has won three titles together in the last few months and now this is another opportunity to make it a fourth title under Thomas Tuchel. An act of revenge is needed after the domestic cup defeat.
Here's how Tuchel could set up his team to get an act of revenge back at Liverpool at Wembley Stadium:
Goalkeeper
Edouard Mendy.
Defenders
Cesar Azpilicueta, Thiago Silva, Antonio Rudiger.
Wing-Backs
Reece James, Marcus Alonso
Midfielders
Ruben Loftus Cheek, Jorginho, Mason Mount.
Forward
Kai Havertz, Romelu Lukaku.