Check Out What Chilwell Said After Emerson Goal Sent Chelsea To The Next Round
Chilwell came into the game in the extra time but still he was happy to have played against Atletico Madrid who is presently at the top of the table in La Liga.
Alonso was preferred ahead of Chelsea and performance magnificently at the Left back, he was also to stop Atletico Madrid Counters that consist of Suarez, Jao Felix and Carrasco.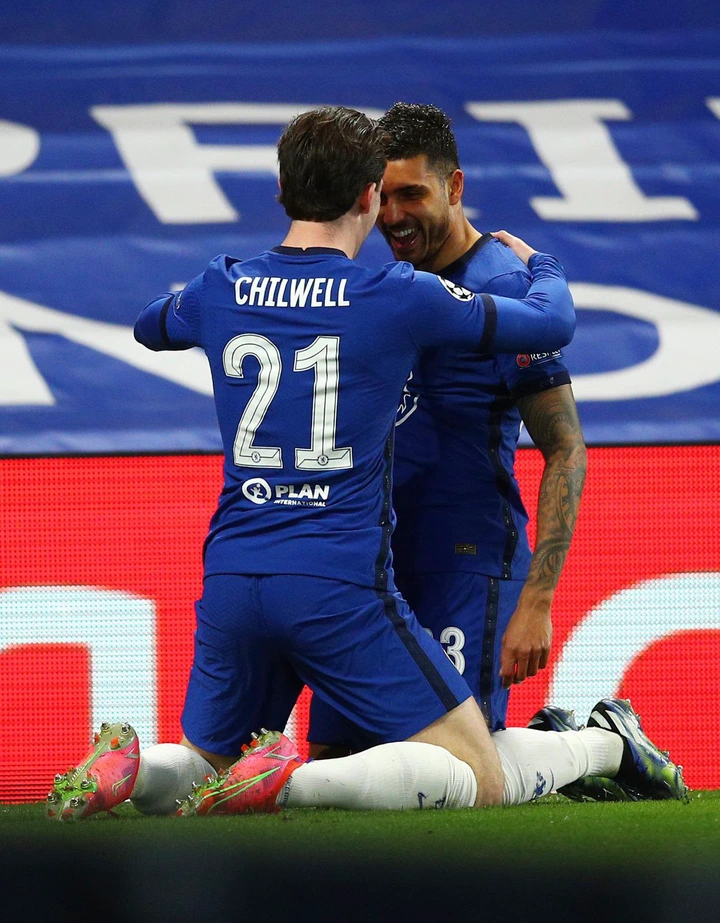 This is the club best performance in the champions league and we have to give kudos to the Coach that was able to win in 2 different legs against Atletico Madrid.
It was a good overall performance and Chilwell had Expressed how happy he was for Emerson and Chelsea Football Club, this is what he said on social media.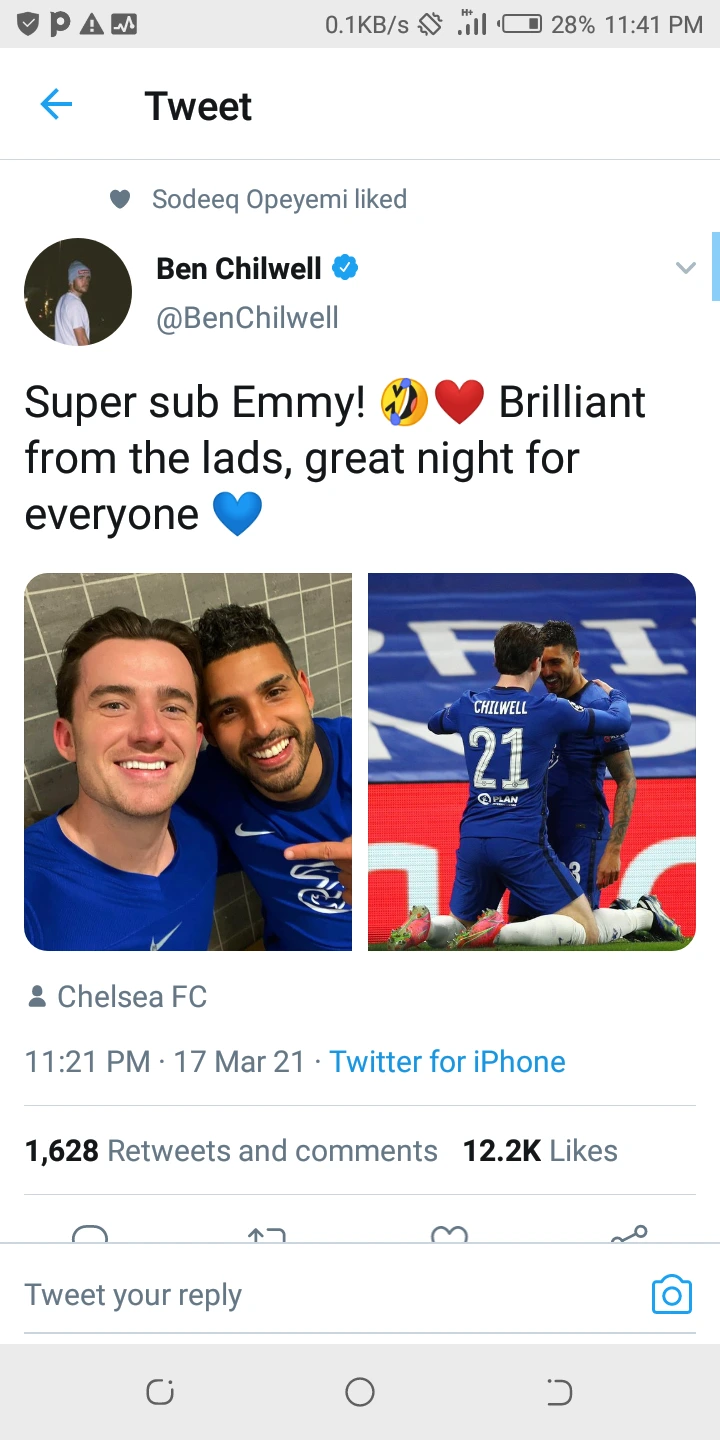 "Super sub Emmy! Brilliant from the lads, great night for everyone"
Fans are eager ahead of the Next Round draws, as they are likely to meet another football giant in the champions league