Checkout the European team of the week (Cavani, Messi, Sissoko and others makes the list)
Let's take a look at the European team of the week
Goalkeeper
Sam Johnstone (West Brom)
Rating:✳️✳️✳️✳️✳️✳️✳️✳️(8)
West bromwich albion had Sam Johnstone to thank for their victory over Sheffield united on Saturday. The baggies goalkeeper was in an excellent form as he produced one stunning save after the other to keep his side's slender lead intact.
A very fine performance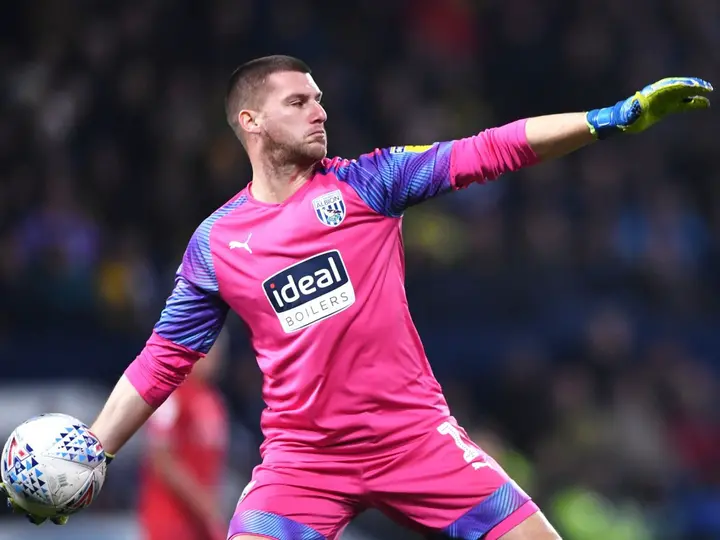 Centreback
Matthijs Deligt (Juventus)
Rating:✳️✳️✳️✳️✳️✳️✳️(7)
Matthijs Delight have been quite impressive since returning from that long term injury earlier this season. And although the Dutchman was unable to help his side to a clean sheet in a disappointing draw to Benevento on Saturday, Deligt did put in a spotless performance.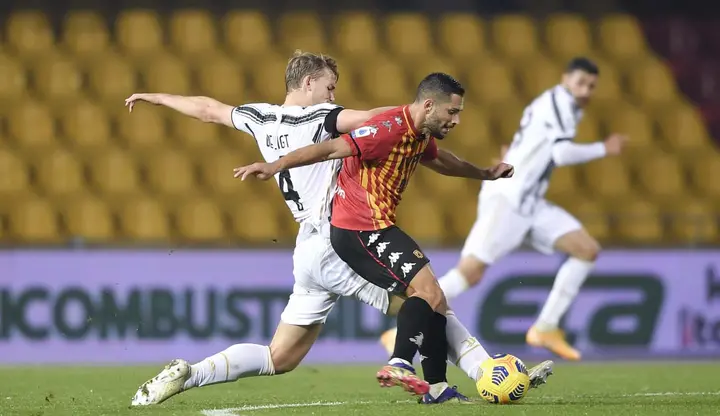 Centreback
Kalidou Koulibally (Napoli)
Rating:✳️✳️✳️✳️✳️✳️✳️(7)
Its not quite easy to bully defenders as easily as Koulibally did in the 4-0 win over As Roma on Sunday.
The Senegalese centreback put in an astounding performance as his side cruised to a clean sheet and most importantly, all three points in the win against Roma.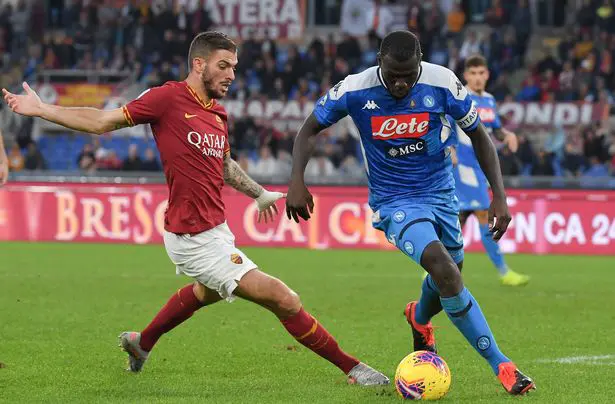 Right back
Sergino Dest
Rating: ✳️✳️✳️✳️✳️✳️✳️(7)
Dest is quickly turning into Barcelona's best signing so far this season.
The American has followed up one incredible performance with an even better one as he played a crucial role to his side's mesmerizing 4-0 win over Osasuna.
A well deserved place on our list.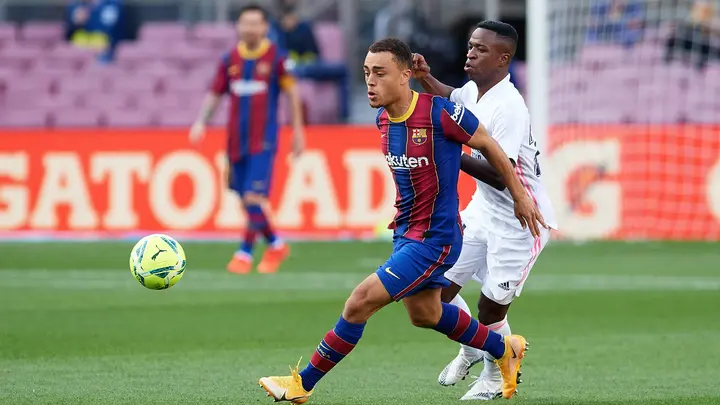 Left back
Theo Hernandez (Ac Milan)
Rating:✳️✳️✳️✳️✳️✳️✳️(7)
Florentino Perez would definitely be having regrets over the sale of speedy defender "Theo Hernandez".
The Spanish left back has seen great improvements in his game since joining Milan and he was once more fantastic in their win over Fiorentina on Sunday afternoon.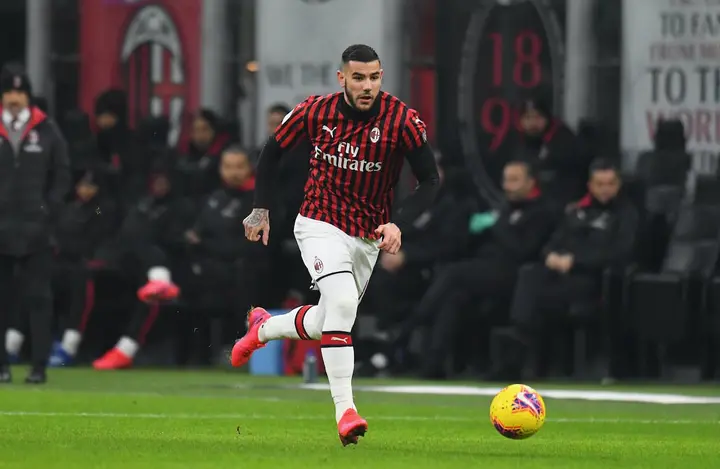 Defensive midfielder
Moussa Sissoko (Tottenham)
Rating: ✳️✳️✳️✳️✳️✳️✳️(7)
Wow! what an incredible performance from this man, Sissoko was Spurs best player in the London derby against Chelsea on Sunday.
The Frenchman constantly recovered balls for his team while his good reading and enormous work rate meant Chelsea attackers saw very little of the ball in dangerous positions.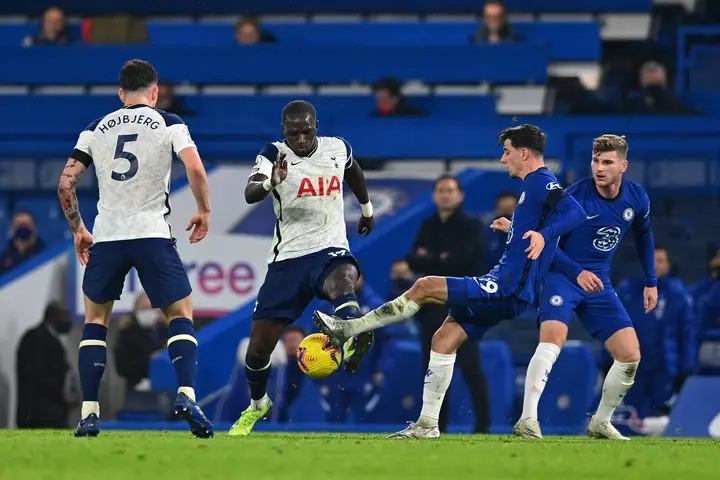 Central midfielder
James Ward prowse (West Brom)
Rating: ✳️✳️✳️✳️✳️✳️✳️✳️(8)
James Ward Prowse gets an 8/10 rating despite his side throwing away a 2 goal lead in the first half against Manchester united.
The English midfielder set up his team's first goal from a corner, before letting fly a stunning freekick that even legendary free-kick taker "Juninho" would have been proud of.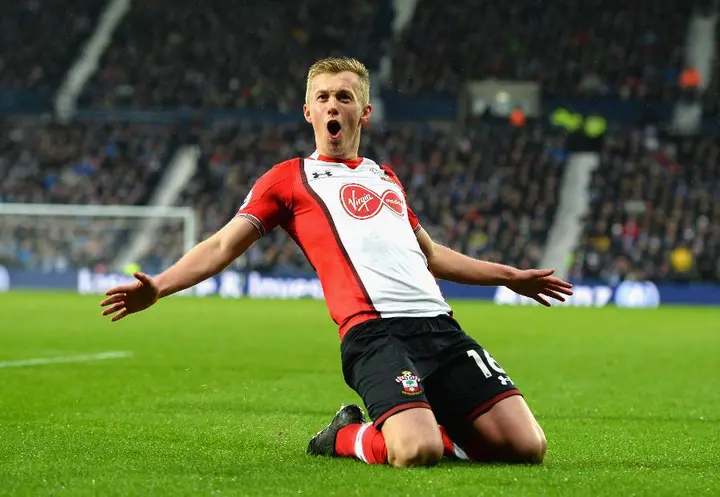 Attacker
Lionel Messi (Barcelona)
Rating:✳️✳️✳️✳️✳️✳️✳️(7)
Lionel Messi returned to Barcelona's starting lineup after missing the mid week win against Dynamo Kiev on Wednesday.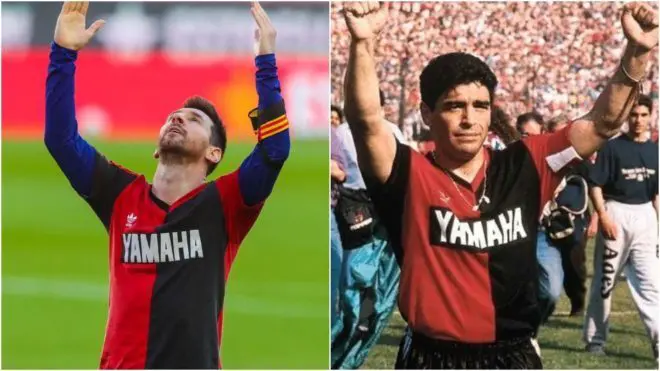 And the Argentine produced another one of his fine displays for the club as he payed tribute to late countryman Diego Amando Maradona who passed away this past week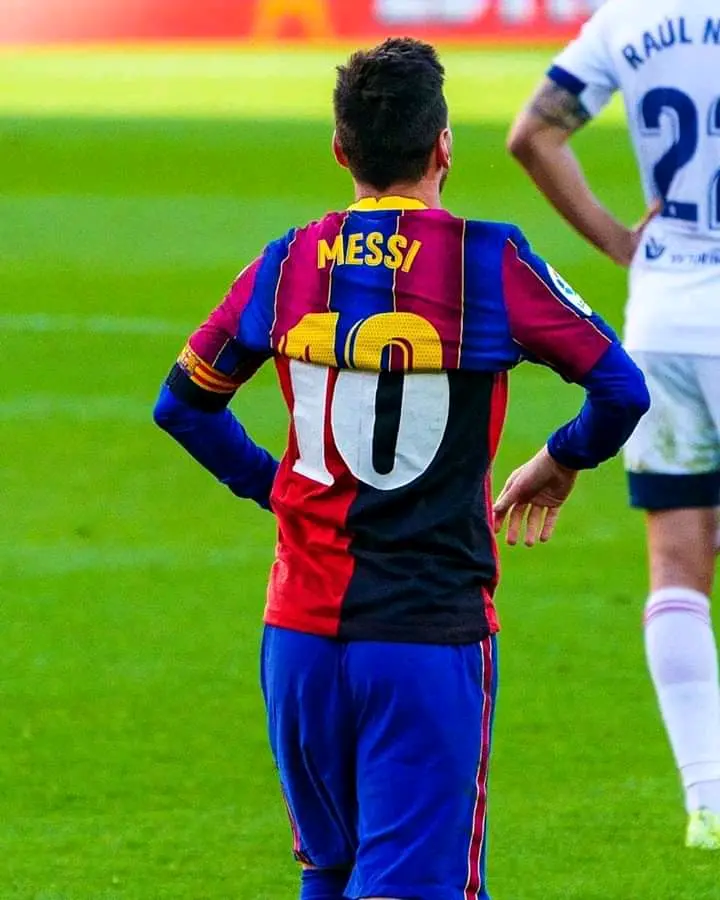 Left winger
Lorenzo insigne (Napoli)
Rating :✳️✳️✳️✳️✳️✳️✳️(7)
Another player who payed tribute to Diego Maradona, Napoli's Captain Lorenzo Insigne was purpose driven in the game against AS Roma from start to finish on Sunday evening.
Insigne opened the scoring in the game with a breath taking free-kick while he also provided the assist for his team's second goal.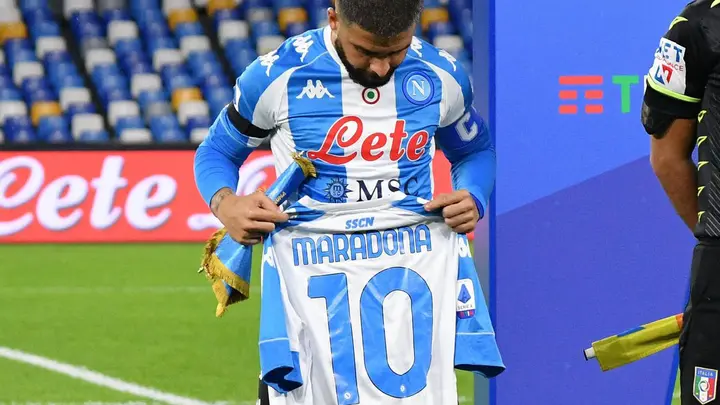 Left winger
Riyad Mahrez (Manchester city)
Rating: ✳️✳️✳️✳️✳️✳️✳️✳️(8)
Just like he did last season, Riyad Mahrez returned once more to haunt Burnley in city's 5-0 win over the weekend.
The Algerian attacker was a handful all evening long for the Burnley defence as he netted a stunning hattrick as Pep Guardiola's men returned to winning ways in the English Premier league.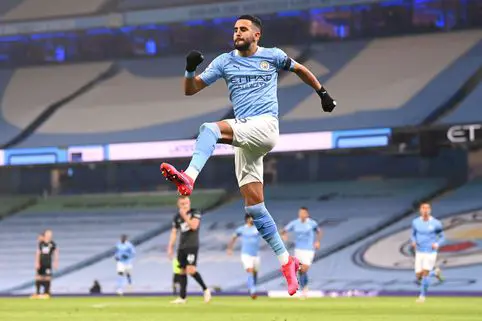 Striker
Edinson Cavani (Manchester united)
Rating: ✳️✳️✳️✳️✳️✳️✳️✳️✳️(9)
You wouldn't see any performance over the weekend that beats that of Edinson Cavani against Southampton on Sunday.
The Uruguayan striker almost singlehandedly dragged united to 3-2 win after they found themselves trailing 2-0 at the break. Cavani assisted Bruno Fernandes 10th goal of the season before he sent two pin-point headers past the impressive Alex Mc Carthy to give united a sweet comeback victory against the saints.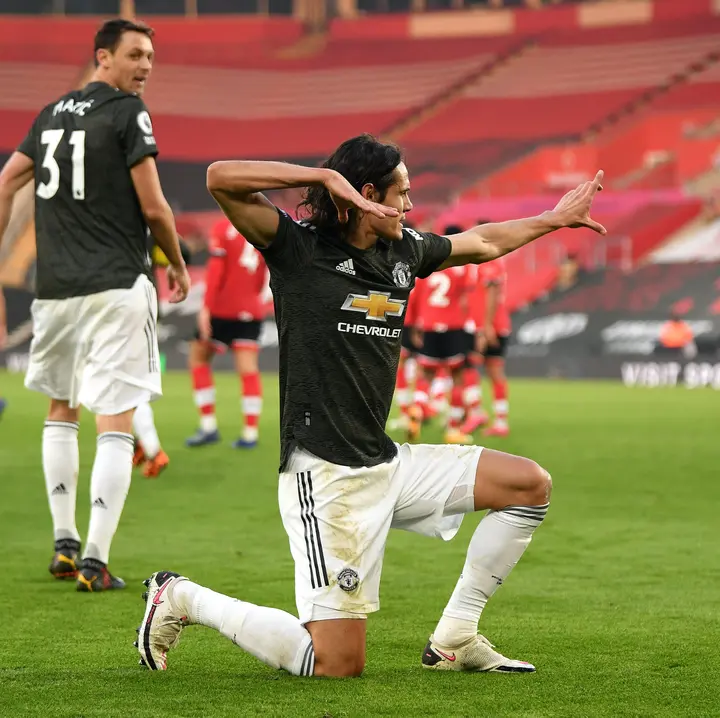 Do you agree with our team of the week or do you think there is someone we missed out on? Kindly drop your comments in the comments section below.