Chelsea agree Enzo Fernandez payment structure to avoid breaching FFP rules
Benfica midfielder Enzo Fernandez is reportedly 'very close' to making a record-breaking move to Chelsea after impressing for Argentina at the World Cup last month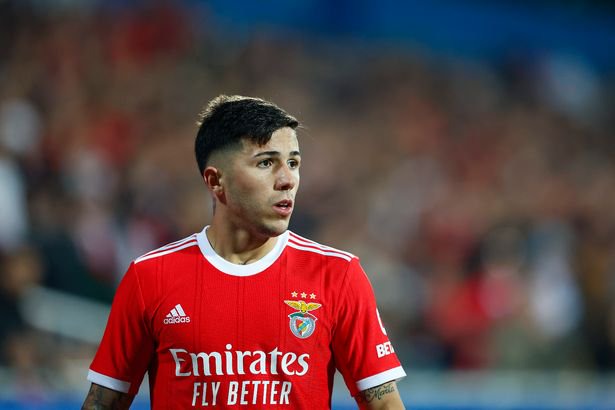 Chelsea have agreed a deal with Benfica over the signing of Enzo Fernandez for a Premier Leaguerecord transfer.
The 21-year-old impressed for Argentina at the World Cup and has since been linked with a move to Stamford Bridge, while Liverpool and Real Madrid were also tipped to sign the midfielder. But it looks like Graham Potter's side have won the race to his signature in a whopping £112million deal.
According to Sky Sports Italy, Chelsea are 'very close' to completing a deal for Fernandez with the Blues thrashing out the final details ahead of a proposed transfer. The fee, which is slightly higher than Fernandez's release clause, would be paid in instalments if the final formalities can be wrapped up in the coming days.
However, the Blues are set to pay more than expected, so they can pay the fees in portions over several years. The total outlay for the transfer will reach £112m but will be paid in three instalments in each of the next three windows, with each payment totalling around £37m. This means that the money will paid up by January 2024.
The Blues would have risked breaking Financial Fair Play (FFP) rules if they had agreed to pay the whole sum at one time and it would have had an effect on signing other players. The deal is set to be wrapped up in due course as Potter tries to strengthen his midfield options in the January transfer window.
As well as chasing Fernandez, it is believed that Chelsea are also closing in on a £35m deal for Monaco defender Benoit Badiashile, whose arrival is expected to be confirmed later this week. The 21-year-old France international is due to undergo a medical before completing a switch to Stamford Bridge.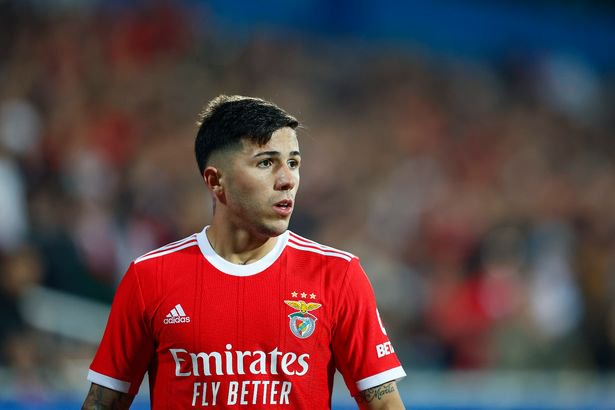 Badiashile is a talented young centre-back and Chelsea have beaten off stiff competition to agree a deal. A left-footed defender in huge demand, the Blues have wanted this type of defender for quite some time, having signed two right-footed centre-backs in Kalidou Koulibaly and Wesley Fofana in the summer.
Meanwhile, Chelsea also gave a medical to 18-year-old midfielder Andrey Santos on Saturday, with the Vasco de Gama man also linked with a move to Newcastle. Potter is desperate to make new signings in the January window, although he doesn't want his squad to think about that prospect.
Potter said after his side's draw at Nottingham Forest: "It's part of the season we all have to deal with, so I'm not complaining about it. They are human beings and while the window is open, there is noise and 24-hour media that has to be filled with something. The January window gives people an opportunity to speak about things, so it's normal. It's part of modern-day football and we have to deal with it."