Chelsea And Liverpool Take A Moment To Stand In Solidarity With Ukraine.
Ahead of the kick-off of the Carabao Cup final, Chelseaand Liverpool alongside everyone in Wembley took a moment to stand in solidarity with Ukraine, and it was the best atmosphere getting into the game that will see only one of the two finest teams in England grace the Carabao Cup.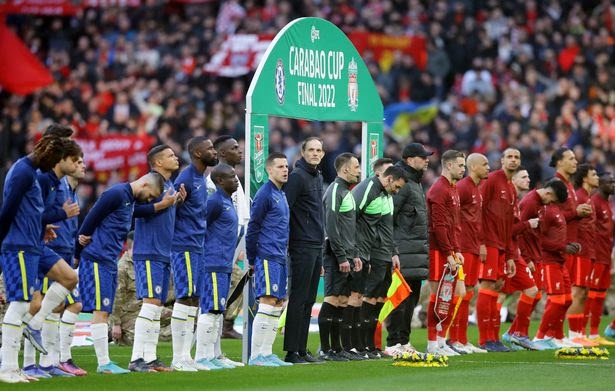 Giving in their support to Ukraine who are in a war situation with Russia, as evident by the video of the two clubs coming together to take a group photo with flowers beautifully designed in the colors of the Ukrainian flag in the forefront of the players who recognized the war situation of Ukraine, through their demonstration.
The two teams were also applauded along with a fans packed Wembley, with the bring screens inside the stadium emblazoned with the message 'Football Stands Together.'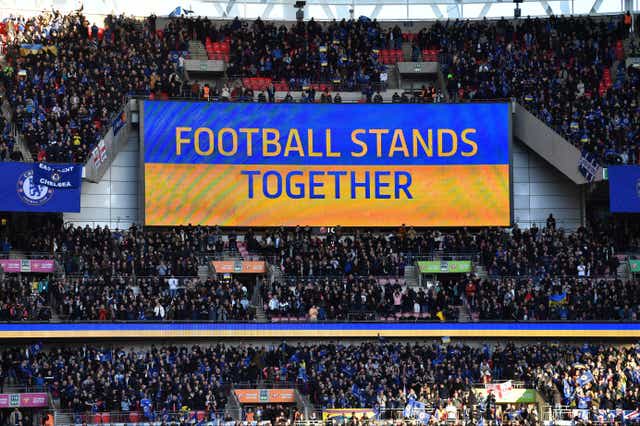 As the team also lined up on the field ahead of the national anthem, both sets of players applauded as the 90,000 fans packed inside the stadium were encouraged to show their support by those affected by the ongoing war.