Chelsea boss Potter disagrees with Tottenham manager Conte's 'crazy' claim
Chelsea manager Graham Potter has been quoted by Football Daily as disagreeing with Tottenham manager Antonio Conte – after the Italian branded the schedule as "crazy" with the winter World Cup making fixtures jam-packed.
Tottenham are set to embark on a schedule that will see them play 13 times in the next 43 days, before the World Cup. Spurs will play three times in the Champions League, as well as Liverpool, Tottenham and Manchester United.
Perhaps understandably, Conte has bemoaned his side's schedule. Tottenham will constantly be in action ahead of the World Cup, and then the majority of his players will be in Qatar. None of his players will earn a decent break.
Indeed, the World Cup final takes place on December 18. Then, on Boxing Day, Spurs travel the short distance to face Brentford, eight days later. Conte said, to Football London: "To play 13 games in 43 days is crazy. It is crazy."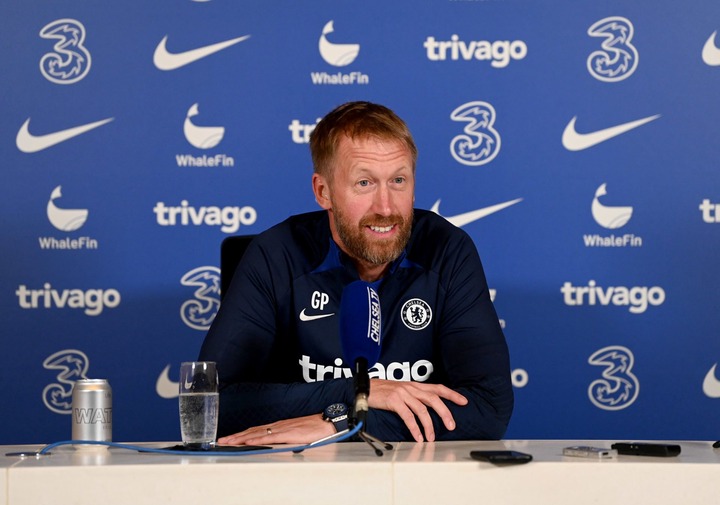 Asked about Conte's "crazy" comments regarding the amount of fixtures, Potter responded. While he said he understands Conte's concern, he said that he is simply looking forward to playing that amount of games.
"I can understand where he is coming from. But I see it as a positive. It is a chance for us to play, we haven't played for a while. We've got a big group that are all itching to play. Good competition in the squad, so, bring it on."
Potter disagrees with Tottenham manager Conte on 'crazy' schedule
It is refreshing to hear from Potter. Time and time again, managers are complaining about the schedule. While the amount of fixtures in such a short space of time is a concern, it is something clubs can take advantage of.
It could determine season. Momentum can be much-easily gained when games are coming thick and fast. If a club suffers a loss, they can instantly put it right in the next game. The likes of Spurs and Chelsea have big squads.
What it will do, is put pressure on the players that are mainstays in the Spurs and Chelsea sides. Worryingly for England, that includes the likes of Harry Kane, Raheem Sterling, Eric Dier, Reece James and Mason Mount.