Chelsea Can Send Arsenal To Relegation If They Win Tomorrow Match #ARSCHE
The possibility of Chelsea moving up the EPL table after tomorrow's match against Arsenal is certain. Arsenal performance in the premier league so far has been nothing but poor. The probability of Arsenal winning tomorrow's match is 0.1 because of their poor starts this season.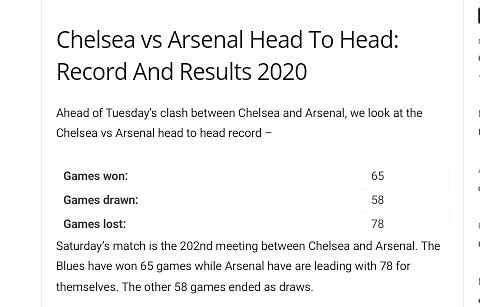 Arsenal and Chelsea have gone head to head for the longest time and in all matches both team have played, Arsenal has won 78 games against Chelsea, while Chelsea has won 65 games. The teams have had 58 draws and Saturday's match would be their 202nd meeting.
Arsenal will host their long term rival in Derby in tomorrow's encounter. Thomas Partey still remains absent for Arsenal due to injury and this might affect Arsenal game play tomorrow.
If Chelsea wins tomorrow's match, they will move up the EPL table with a total of 28 points, but if they lose, they will replace Aston Villa on the EPL table which is the 9th place.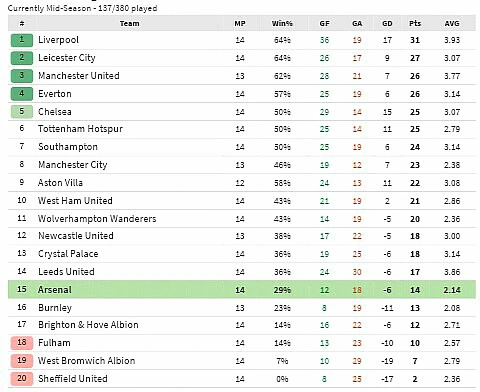 If Arsenal lose, they are on their way to relegation zone which is likely for the team at this point in time. But if by some miraculous intervention they win tomorrow's match, they will move to the 14th place on the EPL table and escape relegation.
Can Chelsea win against their long term rival and move up the EPL table after tomorrow's match?