Chelsea Chances Of Signing Hakimi 'Hits The Rock' As Initial Bid For The Player Is Rejected By Inter
Chelsea's chances of luring Achraf Hakim to Stamford Bridge have been dealt a blow after their initial bid was'rejected' by Inter Milan.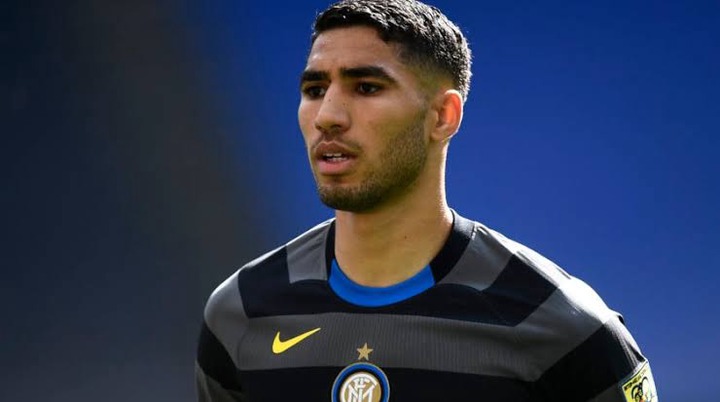 According to Sky Sport Italia, the Blues bid £51.5 million (€60 million) for the Moroccan defender in the summer transfer window. Paris Saint-Germain are also said to be interested in signing the former Real Madrid starlet, having matched Chelsea's initial offer.
However, it does not appear to be enough for those at the San Siro, with Inter reportedly demanding closer to £68.7 million (€80 million) for the winger.
Antonio Conte was enticed by his performance at Borussia Dortmund to bring him to Italy, where he played a vital role in the club's recent Serie A title triumph, scoring seven goals and assisting 10 times in the league alone.
His contract with Inter, which he signed only last summer, has four years left on it.
Hakimi's current teammate Romelu Lukaku has also been linked with a move to Chelsea, but the Belgian striker looks poised to stay put.
Hakimi is a wide player with excellent speed from the left flank. He's a touch sharper than Reece James in terms of attacking, and he's Chelsea's best man right now. I don't think Marina [Chelsea Club director] will be willing to pay such a high price for a right back, though.
Do you want him at Chelsea? Stay tuned as we continue to provide you with the most up-to-date transfer news