Chelsea Drew 1-1 With Arsenal To Climb Further On The Table, See Full Womens League WSL Table
Arsenal were held to a 1-1 draw at home against one of their fierce rival, Chelsea in an entertaining and cagey encounter. Chelsea cruised to a convincing 4-0 wins over Everton last week which saw them extend their unbeaten run to 26 games. The Blues draw in today's match against Arsenal has extended their unbeaten run to 27 games.
Currently, club football is on the hold following players involvement in this ongoing international break.
Several clubs allowed their players to leave for international duties for their country during the international break. While men football leagues are on break, the women football are lighting up out screens with interesting, entertaining and intriguing matches to brighten our weekend.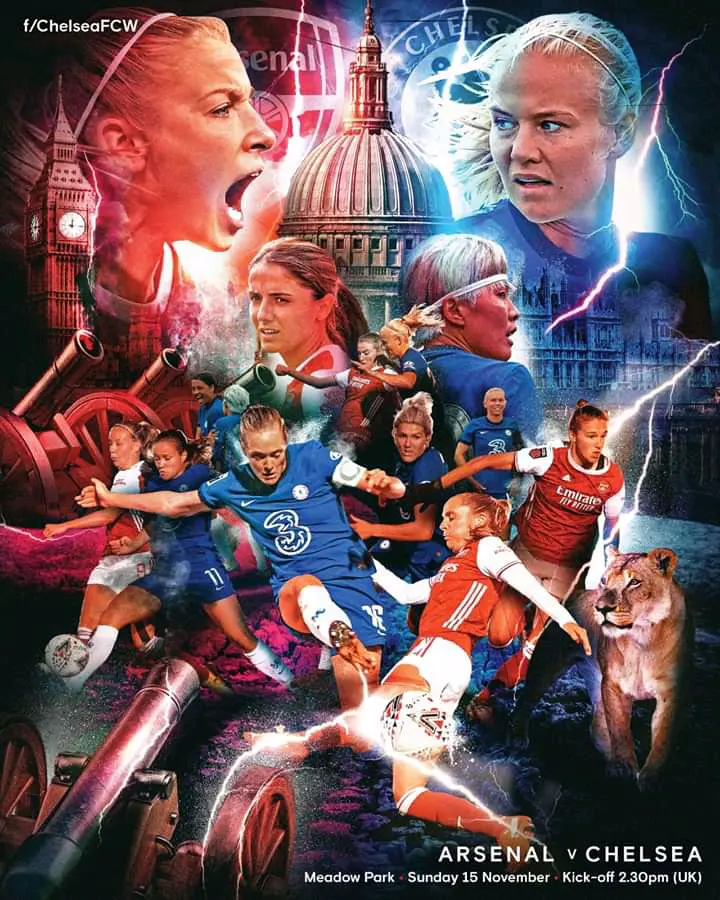 Women Soccer League provides a competitive platform for women to showcase their playing skills in a competitive stage. Today games saw two arch rivals, Arsenal and Chelsea clashed against each other in an cagey encounter.
teams were unable to see the better side of each other as they settled for a 1-1 draw.
See some photos taken during the match.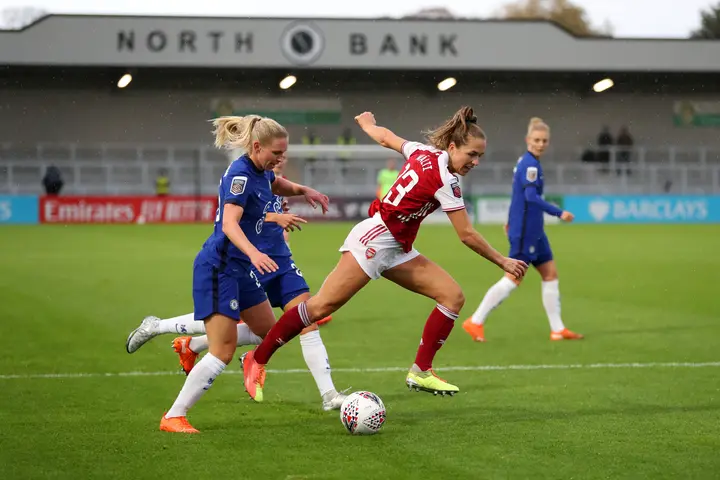 Arsenal started the game brightly and created a lot of goal scoring chances but were unable to convert chances. Chelsea on the other hand created some decent chances but unlucky to find the breakthrough in the first half.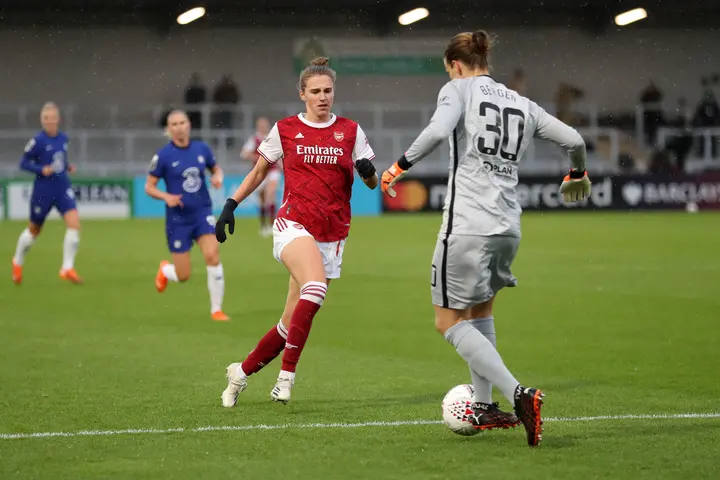 The second half started with both team showing positive signs of breaking deadlock. Arsenal women took the lead in the 86th minute from a strike by Mead. Chelsea got the equalizer when Wubben-Moy puts the ball in her own net to bring Chelsea back on level terms in 90th minute.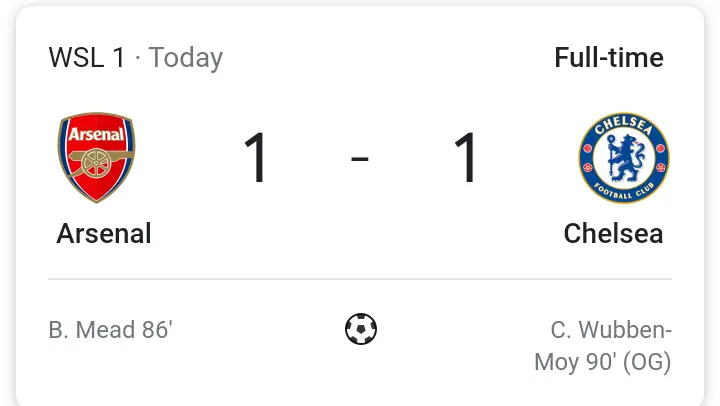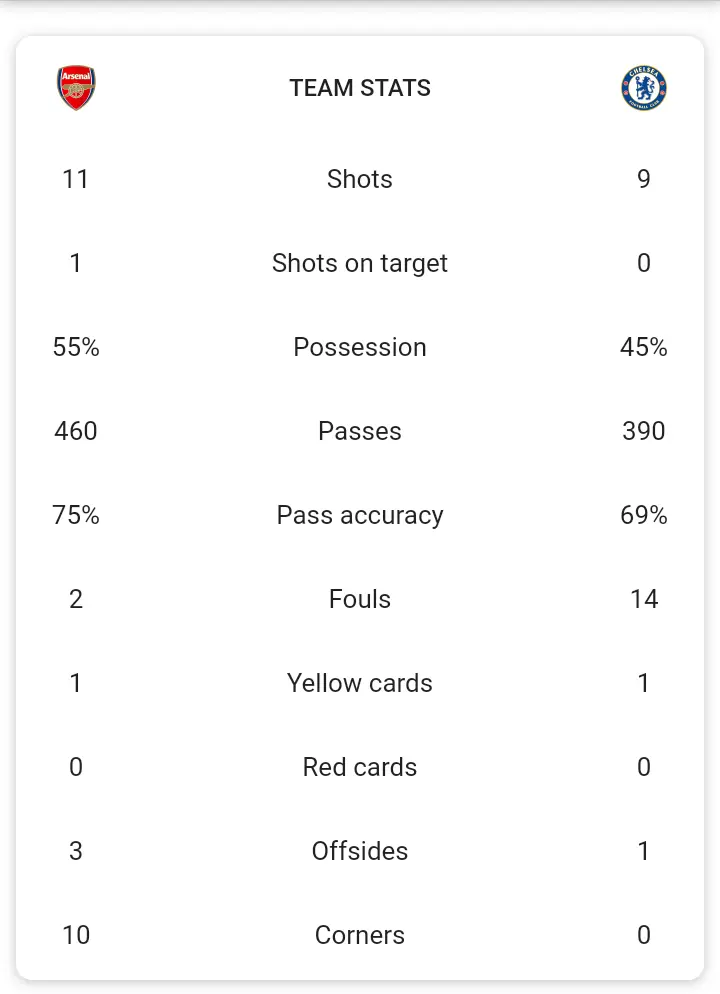 Chelsea draw ensures the remain at the third position on the Women's soccer league and Arsenal is currently number two on the table.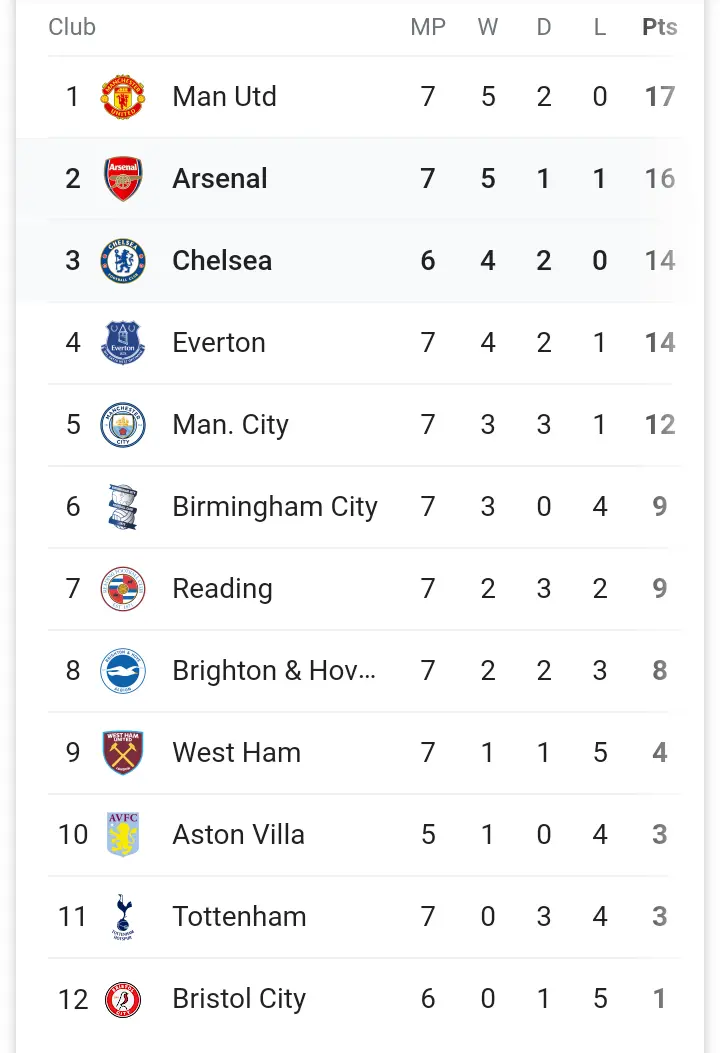 What do you think about Chelsea's women team, will the win the Women Soccer League ahead of Manchester United, Arsenal and Liverpool women?