Chelsea fan explains Reece James' brilliant season through 5 key stats
James is currently out with injury but has quickly established himself as one of the Premier League's best right-backs.
Chelsea fan and Twitter user Ameya has gone into great detail on how well Reece James has performed in the league this season:
"Not only has Reece attempted the most crosses among the five, he also boasts the highest accuracy"
"In fact, our RB has the highest successful crosses into the penalty box in the league. He's also comfortably ahead of TAA when it comes to successful crosses from open play (15 compared to his 9).
"GROUND DUELS- AWB and Cash, who are more defensive-minded, lead in this regard. Reece also isn't exactly poor, but inferior to the aforementioned. TAA doesn't contest many ground duels but has an impressive success %:
"AERIAL DUELS- Reece James has the highest aerial duel % among the five, but AWB and Cash have attempted more duels due to their defensive nature:
"DEFENDING- When it comes to tackles made, AWB comfortably leads the way with 37, while RJ comes joint second with Cash with 27. TAA and Walker have 16 and 15 respectively, meaning RJ is clearly more well-rounded, although it could be down to their respective systems.
"One thing Reece can improve upon is his interceptions, as he ranks last among the five, with Cash leading the way (C- 30, AWB, TAA- 15, W- 11, RJ- 8). This means he needs to improve his defensive positioning, but he boasts good recovery pace and strength too.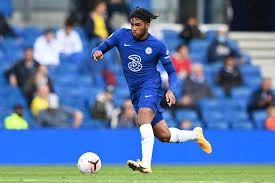 "In conclusion, Reece James has comfortably been the best and most rounded RB in the PL this season, and his absence will be a big miss for us. In fact, he's my POTS so far, and at such a young age, he has all the attributes to be the future captain