Chelsea fans blast Ben Chilwell for doing this after the match
It's a sad day for the blues as a struggling arsenal side won 3:1 yesterday. A result most Chelsea fans would not have foresaw owing to the poor performances of Arsenal in previous matches. Having lost their last 3 matches, Arsenal was looking for a way to bounce back and they did with a convincing win against Chelsea.
Chelsea looked a shadow of herself for the first 60mins, with the introduction of Hudson Odoi and Jorginho, Chelsea found momentum but it was already too late. With most fans finding who to blame for this shambolic performance.
One incident that happened after d match got fans really pissed, as the camera caught Ben Chilwel all cozy; smiling, hugging and shaking hands with Saka. But what got fans really angry was when chilwel asked Saka if he intended to score that goal. Remember Saka gave Arsenal their third goal in second half from an unexpected kick.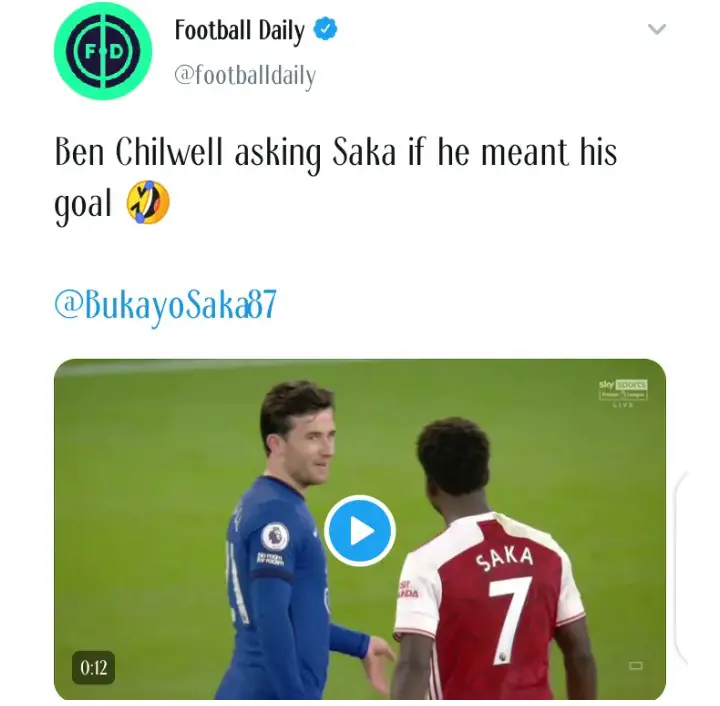 Some fans feels the passion, hunger etc have been lost from derby matches. As they would rather consider yesterday's game as a charity match. Here are a few of what Chelsea fans are saying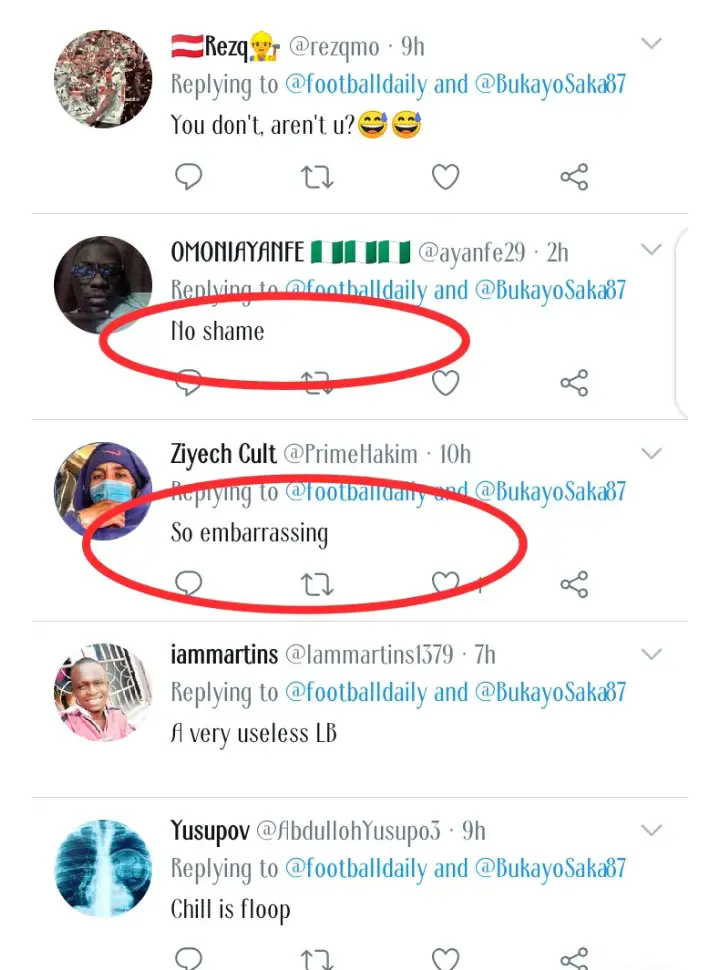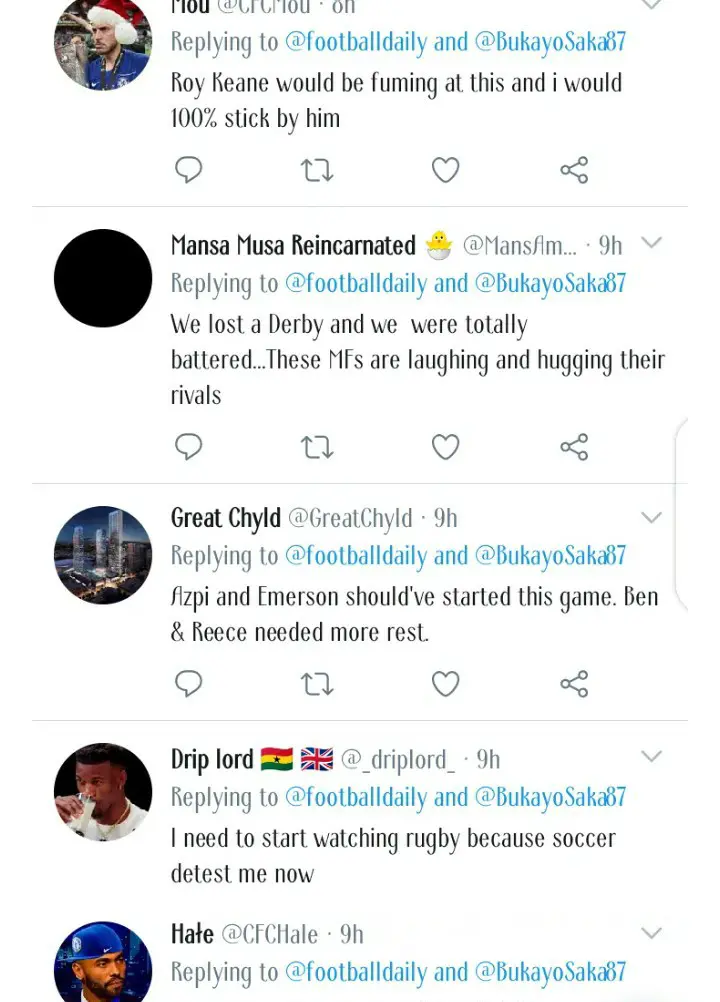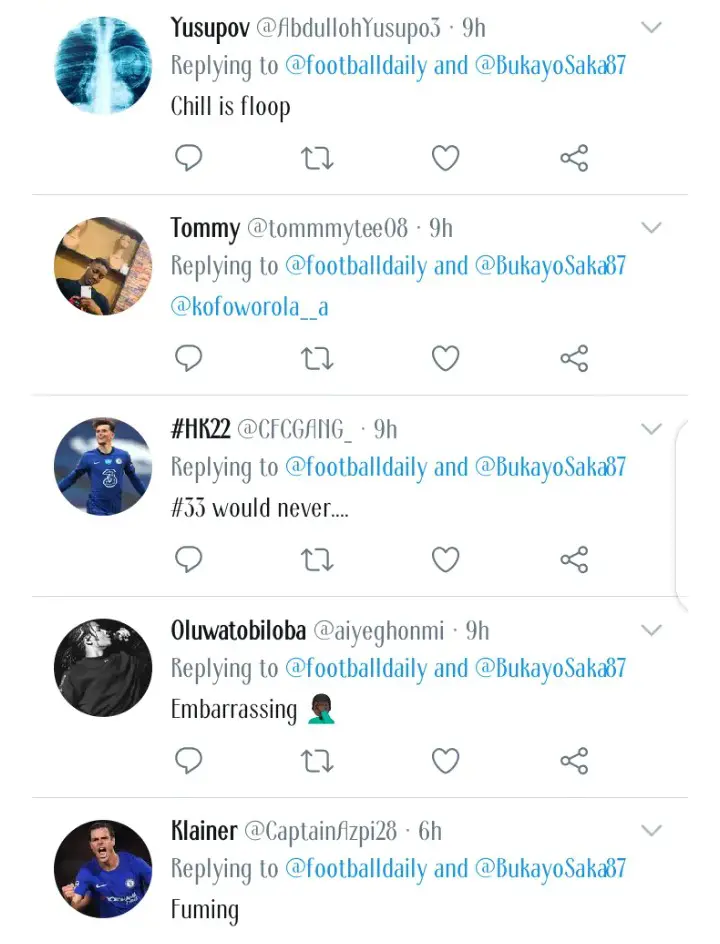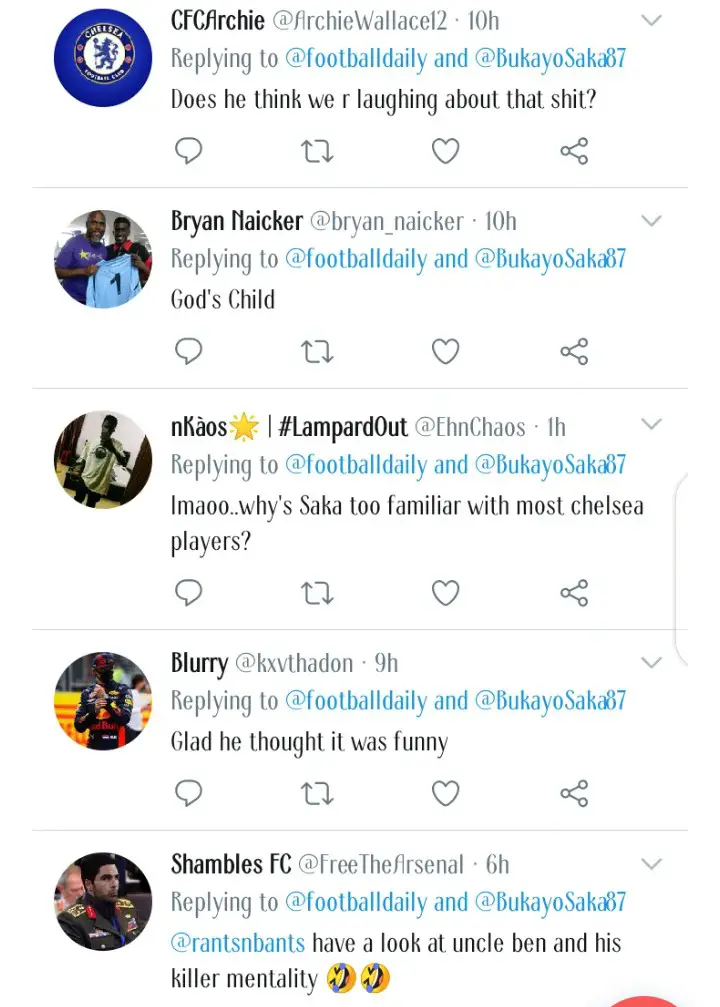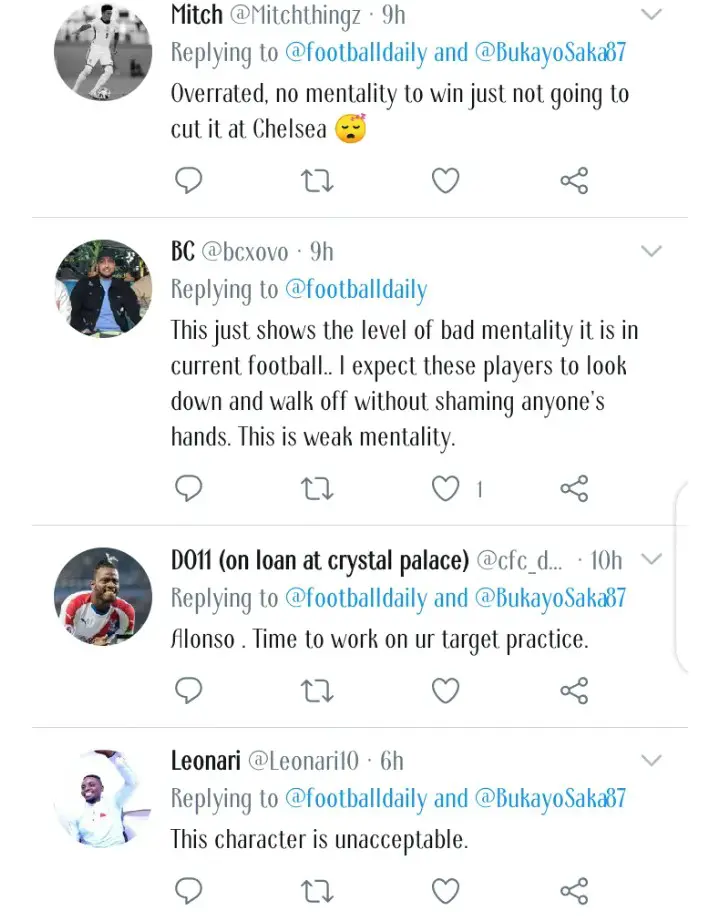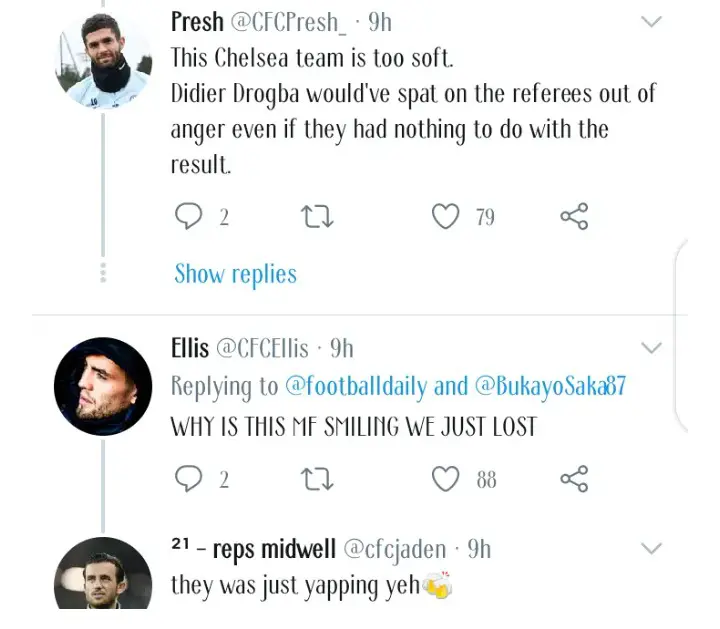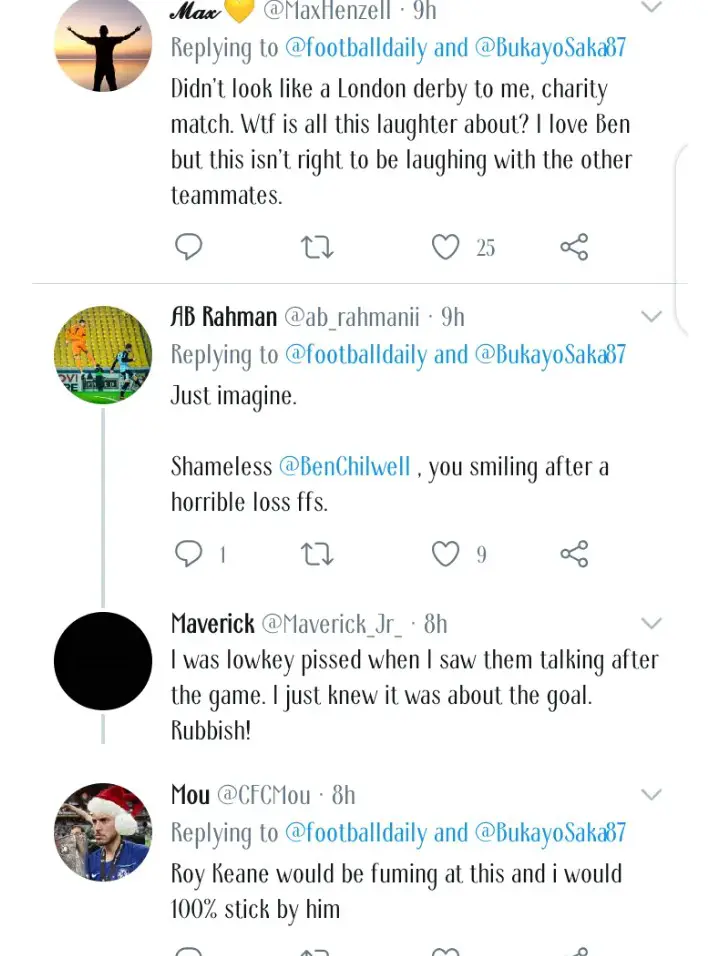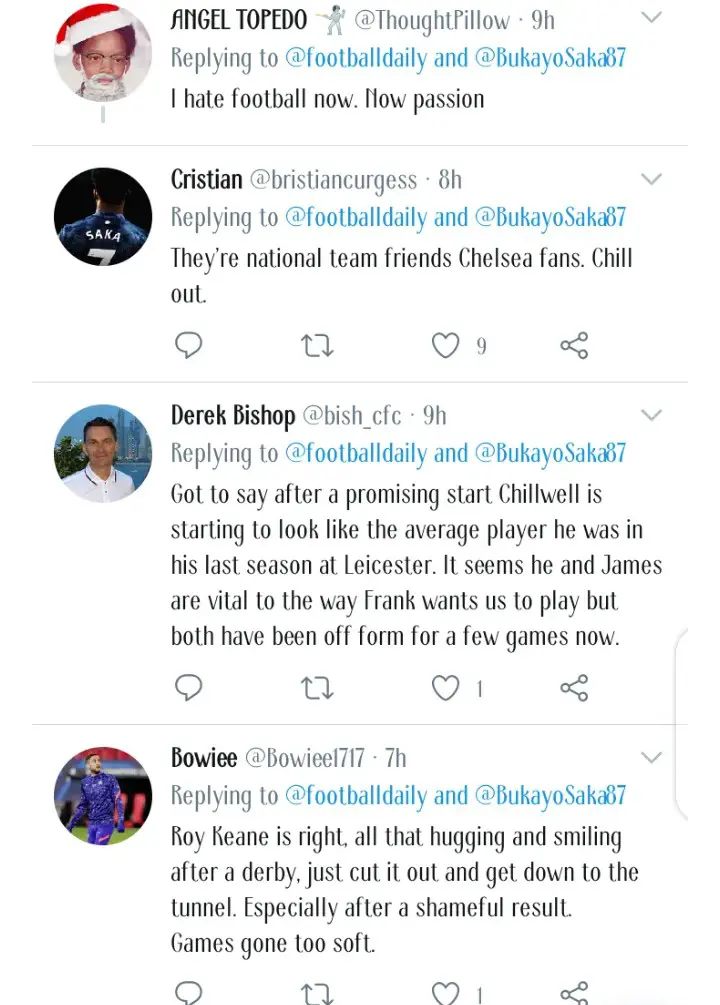 What do you think about this? Comment below