Chelsea Has The Highest Passes Completed, Clean Sheets – Check Out Top Chelsea Stats After 11th Game
Chelsea football club is leading the league statistical analysis in all nooks and crannies, these statistics has been put together from all league matches from day one till date.
Let's check out the most recent stats that put smiles on the face of Chelsea fans.
Before we ride on! Here is an excerpt from the most recent Chelsea league game
On the 5th of December Chelsea played Leeds United in their soil and triumph at the end of the game after a sloppy start which saw Chelsea came back from behind and won the game. Chelsea struck twice in the second half as they came from behind to beat Leeds United 3-1 in front of 2,000 returning home fans.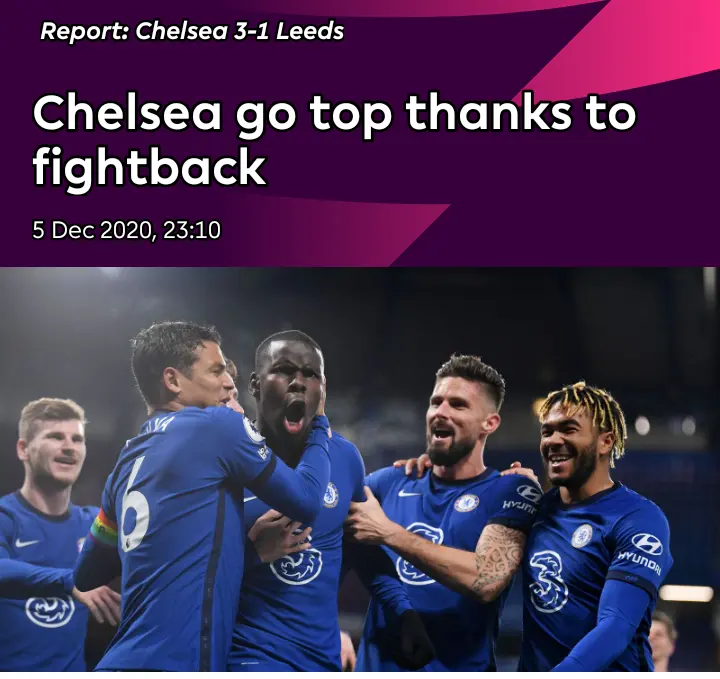 Leeds took the lead in the fourth minute when Patrick Bamford rounded Edouard Mendy to score against his former side.
Let's look at the four top stats that put Chelsea at the first.
1. Chelsea top the league after their triumph against Leeds United haven played 11 games (1 ahead) with 22 points.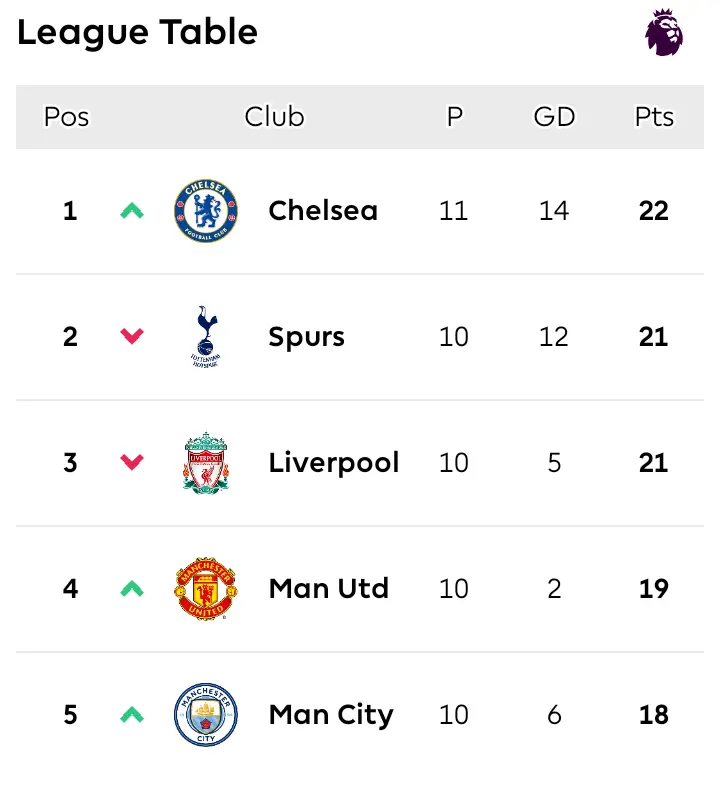 2. Chelsea has scored highest goal in the tournament so far putting 25 goals into the net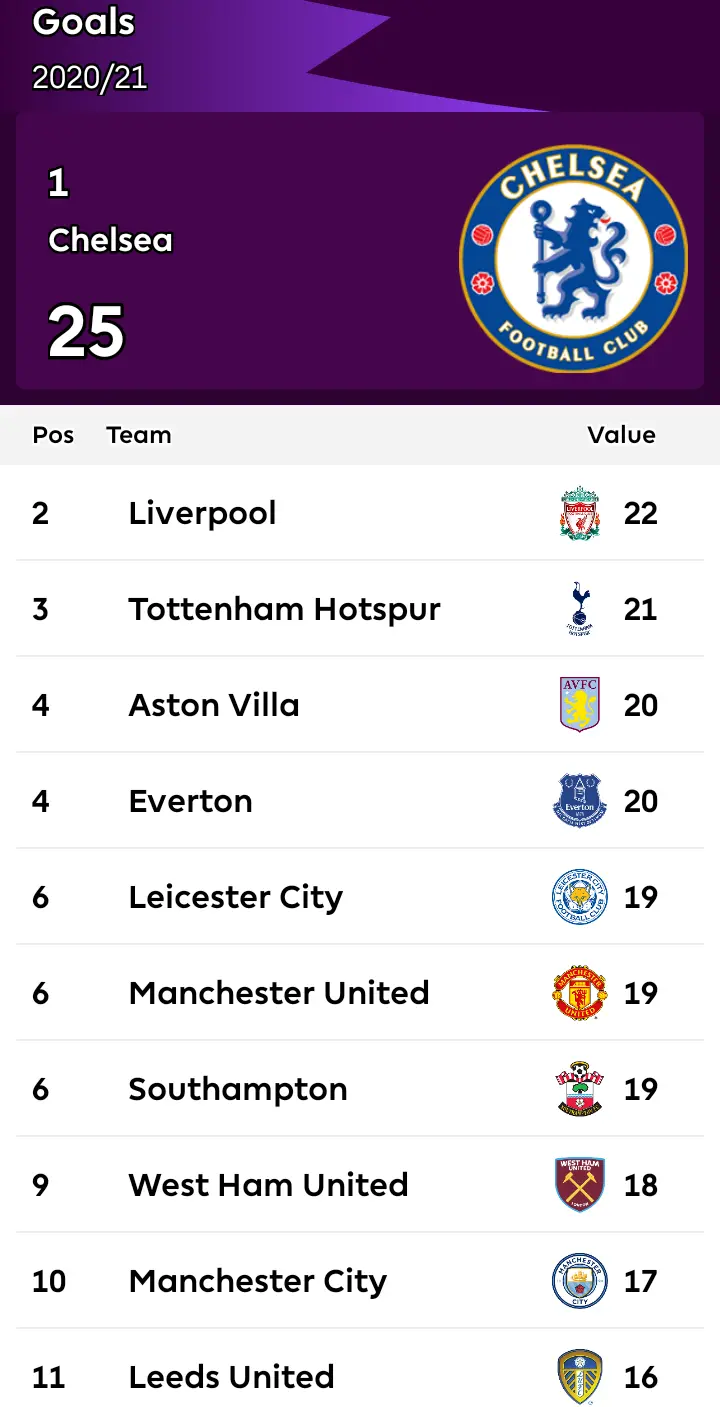 3. Chelsea has the highest clean sheets so far with five clean sheets from 11 games, interestingly! All the five clean sheets were led by their newly signed underdog goal keeper " Mendy" standing at the front as one of the best goal keeper in England this season with five clean sheets – no other goal keeper has merged the record so far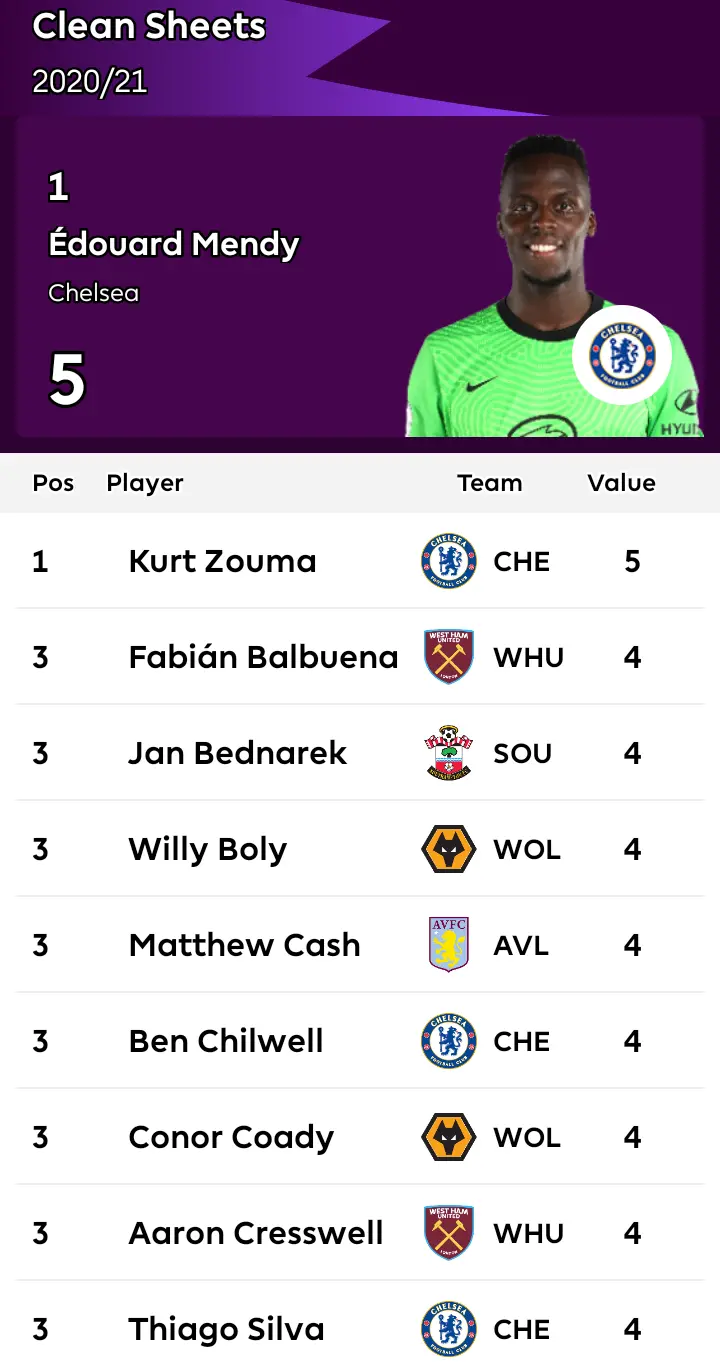 4. Chelsea also have the highest touches on ball this season with their tip-tap style of game haven recordeded 5950 passes completed making the team stand at the front having Manchester City behind them with 5778 and Liverpool with 5294 touches so far.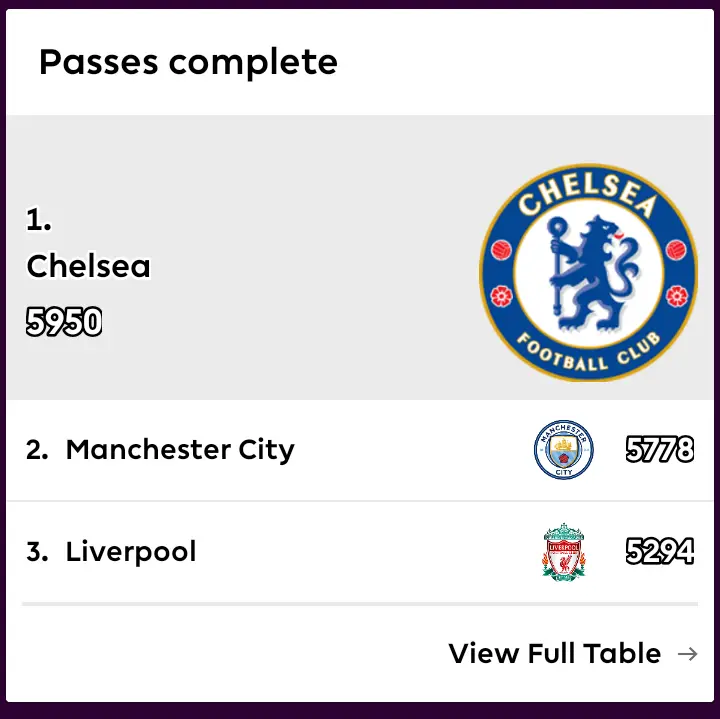 We bring to you latest sports statistical analysis from the premier league and beyond: kindly like, share and comment bellow if you think Chelsea football team can maintain the cleanical statistics till the end of the league and probably winning the league.