Chelsea legend reveals what he observed about Timo Werner whenever Ziyech has the Ball
It took a while, but the dream attack which Chelsea fans have been craving for is finally materializing. Timo Werner and Hakim Ziyech are two active members of that attack, and they've started to click as part of the team.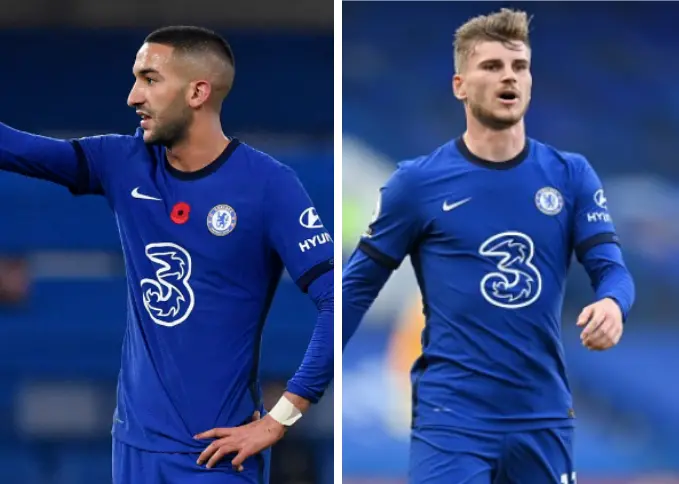 Werner has been playing since the beginning of the season and has already recorded 8 goals, 3 assists and has won 4 penalties. It took longer for Ziyech to make his debut, as he was dealing with a knee injury he sustained in preseason. He finally made his first appearance off the bench against Southampton, and a few games later, he made his full debut against Krasnodar in the Champions League. Since then, he has already garnered two goals and three assists, while creating lots of chances.
As these two continue to understand each other and the team better, club legend and analyst Pat Nevin has shared what he has observed about Timo Werner whenever Hakim Ziyech has the ball.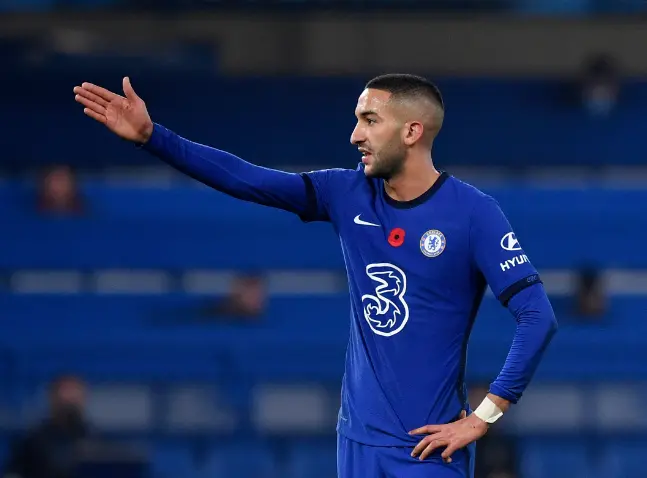 The former Chelsea player was speaking in an interview with the official Chelsea website. As well as praising right back Reece James, he compared Ziyech to former players Cesc Fabregas and Eden Hazard, claiming he was like a combination of the two. And he shared this observation he's made about Timo Werner whenever Ziyech has the ball:
"Every time Hakim gets the ball, Timo is off haring into space knowing that Hakim can find him nine times out of ten. If that ball is coming in from the right wing, Timo will be on that back post."
An observation I completely agree with. It was obvious in the match against Sheffield United, and I will show an instance. In the 78th minute,Chelsea were 3-1 up – Thiago Silva had just scored the third goal. N'golo Kante won possession and the ball fell to Hakim Ziyech, who took a couple of touches before firing a beautiful through pass to Werner.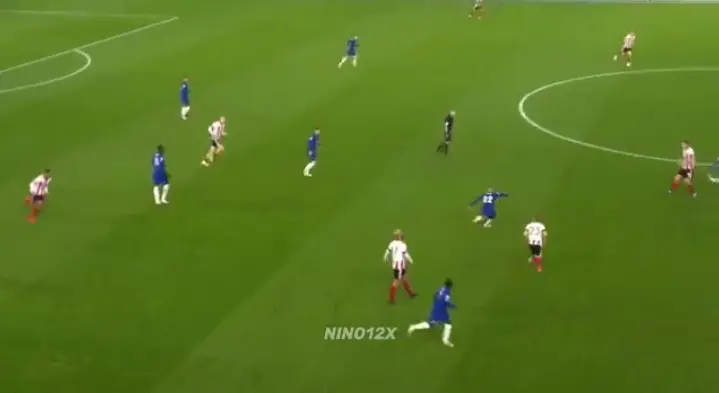 Ziyech fires a fantastic pass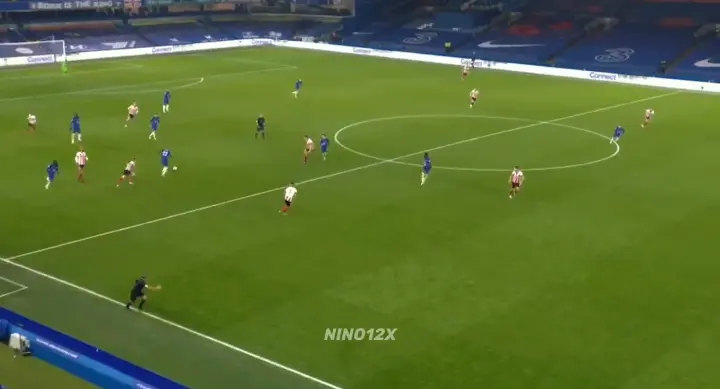 Werner (on your right) makes the run even before the pass is made.
Werner had already started running into space before Ziyech made the pass.
He knows the Moroccan has deadly vision and accuracy, and he know he would find him with a pass. He did, but unfortunately Werner missed the golden opportunity.
It happens very often, and it makes sense – Ziyech is a fantastic passer, Werner is very pacy.
It's the perfect combination. Expect it to happen a lot more often.