Chelsea May Sign Three Players This Winter To Strengthen The Team.
Chelsea, according to reports, are preparing to enter the transfer market in the winter transfer window in order to add some great players to the team. Graham Potters will collaborate with Todd Boehly to make new signings and strengthen the team during the coming transfer window.
Below is a list of three players Chelsea could sign in the winter transfer window to strengthen the team.
– Cristiano Ronaldo
According to reports, Chelsea are preparing to offer £20 million for Manchester United star Cristiano Ronaldo. The Portuguese international wants to play in the Champions League this summer and has been linked with a move to Stamford Bridge Stadium.
Chelsea are keen to sign Manchester United star Cristiano Ronaldo in January when the winter transfer window opens.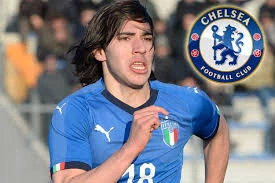 – Sandro Tonali
Chelsea are reportedly interested in a potential transfer move for AC Milan midfielder Sandro Tonali in the winter transfer window amid doubts over Jorginho's long-term future at Stamford Bridge.
Jorginho will be out of his contract with Chelsea at the end of the season and the talks for a renewal have been stale. Jorginho sees his future beyond Chelsea more than he sees himself renewing his contract at the club.
Sandro Tonali is young and would provide cover in the midfield position for many years to come. Also, Sandro Tonali can be deployed as a defensive midfielder to cover for N'Golo Kante, who is prone to injury these days.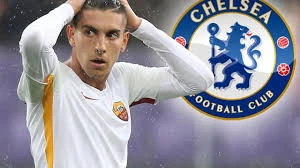 – Lorenzo Pellegrini
According to the Telegraph, Chelsea are beginning to assess alternatives as contract talks continue to stall with Mason Mount. The Blues have been looking to extend Mason Mount's contract, but as he nears the final 18 months, Chelsea have identified Lorenzo Pellegrini as a potential contingency plan.
Lorenzo Pellegrini is a wonderful player who has become an integral part of Jose Mourinho's AS Roma team. The 26-year old attacking midfielder would like to move to the Stamford Bridge Stadium to take a step further in his career.