Chelsea Players Dominate Premier League Team of The Month Of October
After Chelsea run riots against Burnley in an emphatic win, Chelsea never Lost Any Match in the month of October, their defense have gotten solid and better. However, we saw Manchester united inconsistency this month, just when we thought they would have picked up in October, but they have started failing in this new month.
Below is Premier league team for the month of October.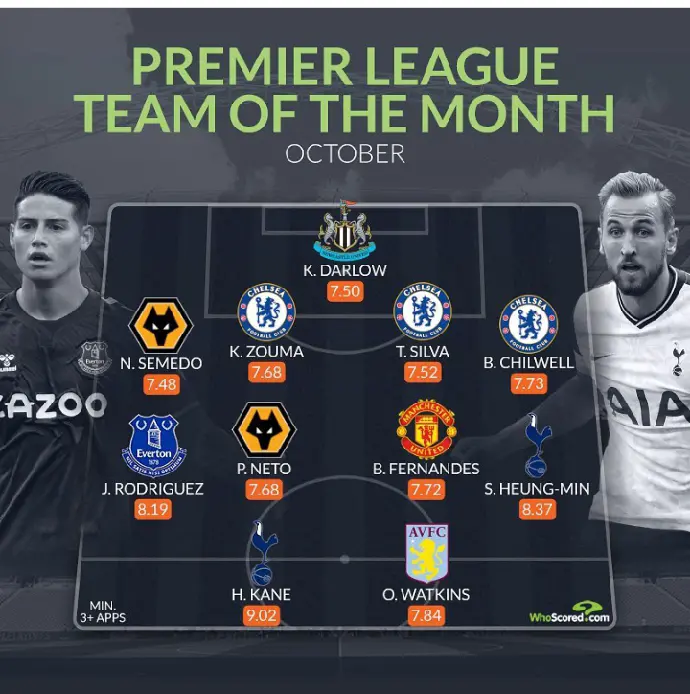 Goalkeeper: Darlow.
Defenders: Thiago Silva, Ben chilwell, Nelsen Semedo and Kurt Zouma.
Midfielders: James Rodriguez, Neto, Bruno Fernandes and Heung min son.
Forwards: Harry Kane and Watkins.
In this Premier league team for the month of October, we could see that Chelsea dominated the team with three players, while Wolverhampton wanderers and Tottenham hotspur have two players each on the team. Aston Villa, Manchester united, Newcastle and Everton have one player each on the team.
Which player are you surprised to see on the team? Who else deserves to be on the team? Drop your comments below. Please like and share to your fellow chelsea players.