Chelsea Should Forget Haaland and Sign Tjaaland, Haaland's cousin who has 64 Goals In 37 Matches
Borussia Dortmund star man Erling Haaland is not the only talented football player in his family, as he has a cousin who is aslo a professional footballer but not in the senior level of his career. According to sources he is also goal poacher like Erling Haaland registering an eye-watering 64 goals in 37 games.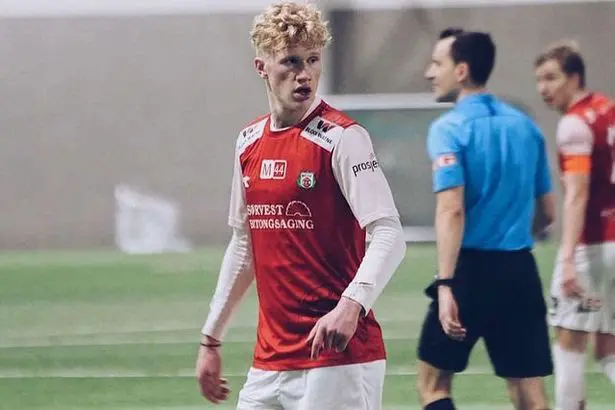 Erling Halaand is the son of former Leeds and Manchester city defender Alf Inge Haaland. Alf Inge Haaland didn't had footballing career he had hope for as his career was cut short and put to bed due to a delicate injury he suffered on the pitch.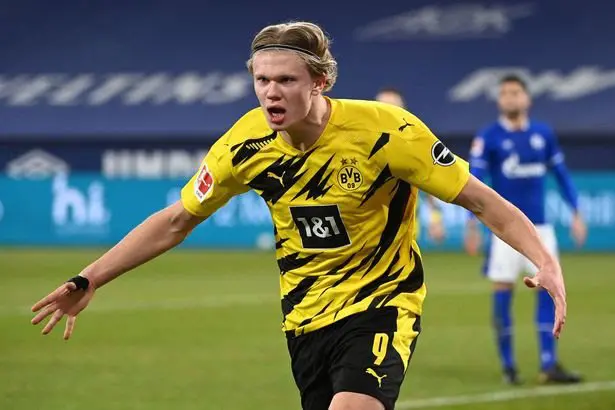 Erling Haaland goal scoring form this season has drawn the eyes of top club in Europe, clubs like chelsea, Manchester united, Barcelona, Real Madrid, Manchester City are all interested in signing Haaland next summer, as each club will battle it out for his signature, which could spark a fierce bidding war.
Nevertheless, whichever teams miss out on Haaland in the next transfer window may shift their focus to his 17-year-old cousin Albert Braut Tjaaland.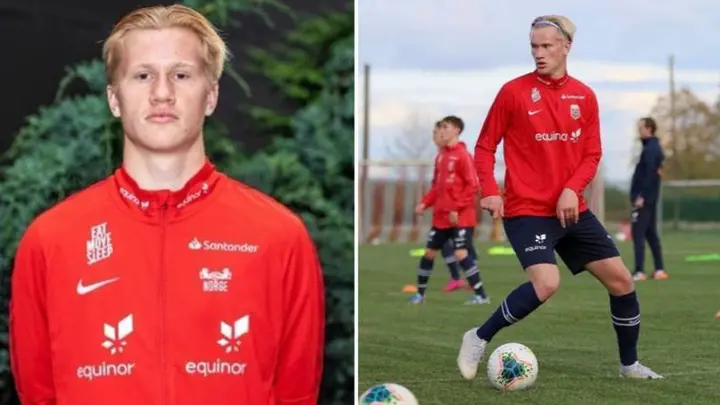 Tjaaland is also playing the same position as Haaland and he could later be named as Haaland 2.0 after his Amazing goal scoring stats. Tjaaland the cousin of Haaland has scored 40 goals in 31 games last season for Norwegian outfit Bryne FK.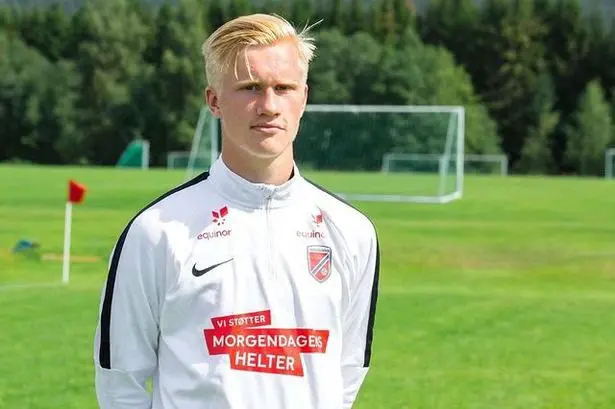 The youngster has an overall tally of 64 goals in 37 games, and he's also the spitting image of his older cousin with the same blonde locks.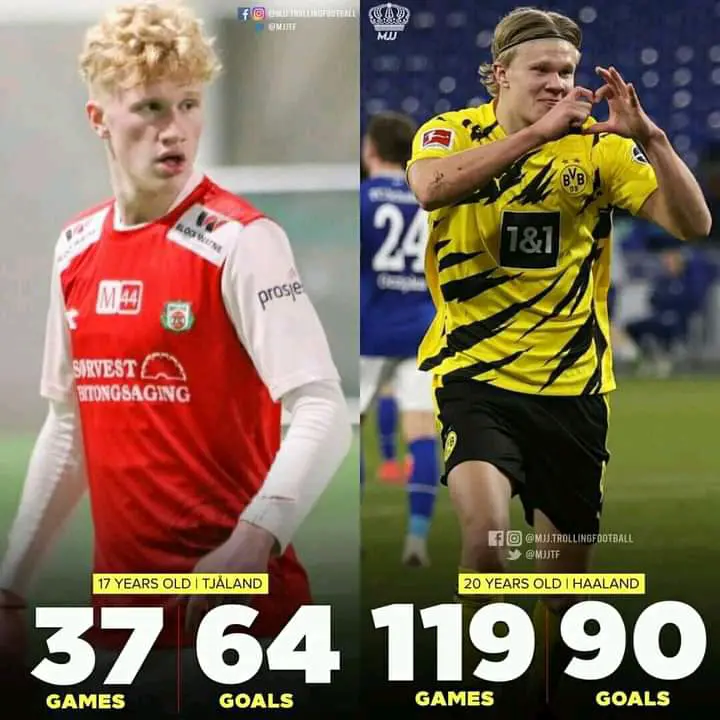 If Chelsea's missies out on Haaland in this coming summer, they should get Tjaaland, to their academy and build him and promote him to the senior squad. The guy is also tall and physical like Erling Haaland, this shows that he is a copy the Haaland, and what Haaland can do Tjaaland can do better.
What are your opinion on Tjaaland, should chelsea go for him if they miss out on Haaland signature in the summer, drop your opinion in the comment section below and also do like, share and follow for more football updates.