Chelsea VS Real Madrid: Chelsea Is About To Set Another World Record If They Defeat Real Madrid
The UEFA Champions League second leg semi-final fixtures is scheduled to kick off on May 4 and May 5, 2021 by 8:00pm, with Manchester City playing against Paris Saint-German and Chelsea playing against Real Madrid.
Chelsea had previously played 1:1 draw with Real Madrid while Paris Saint-German lost 1:2 to Manchester City.
Manchester City has demonstrated great level of intelligence and dominance against top European clubs in the UEFA Champions League this season. A good example is seen in the Home and Away vanquishing of Borussia Dortmund and first leg thrashing of Paris Saint-German, which took place on April 28, 2021.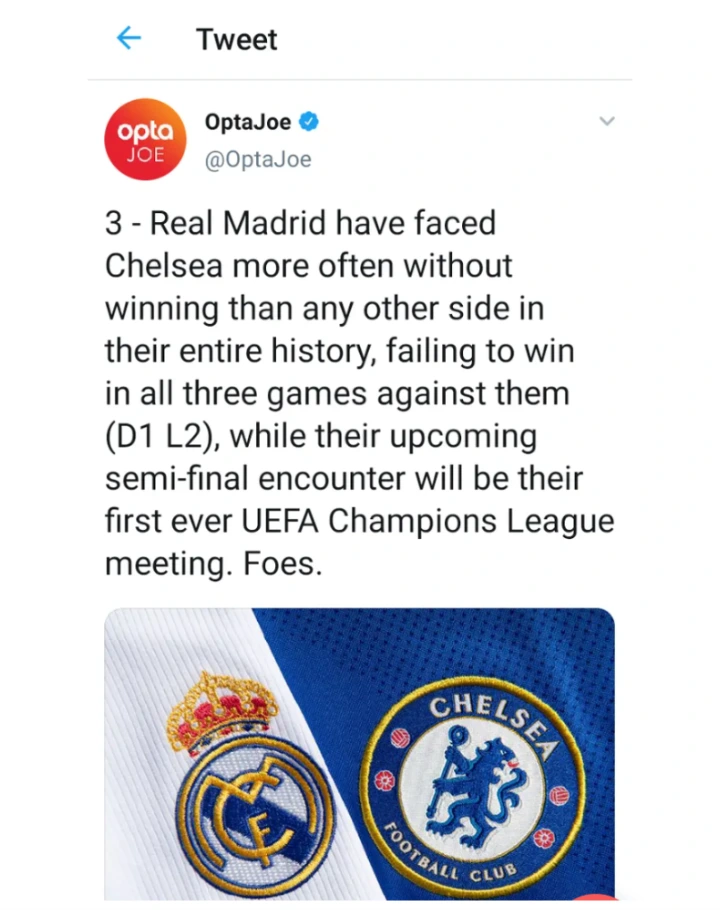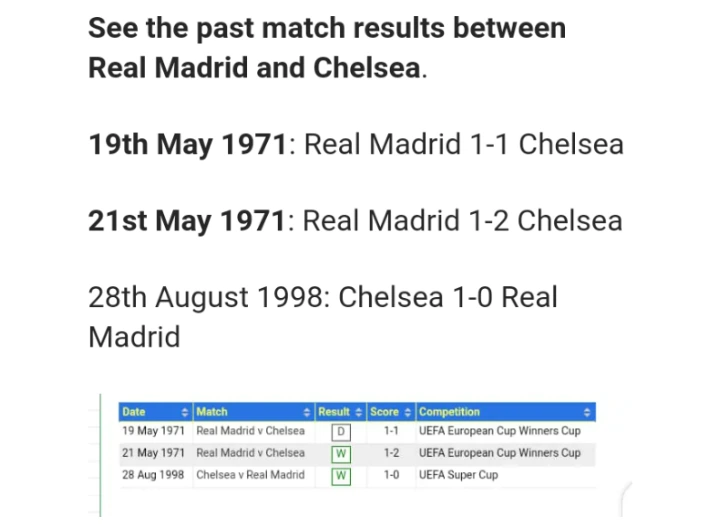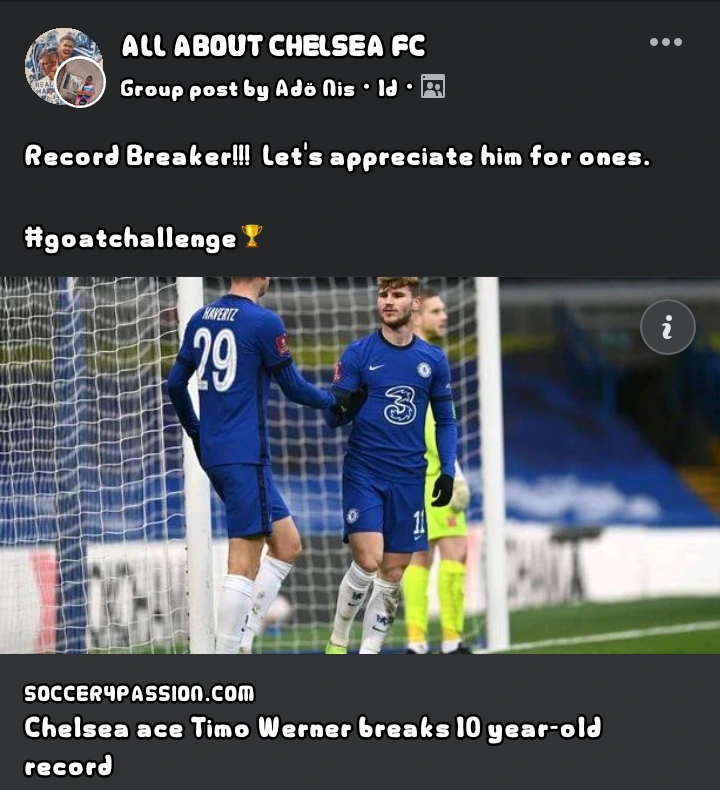 Chelsea has never been defeated by Real Madrid, as both clubs have met three times In Europe, with Real Madrid failing to win any of the games. Chelsea defeated them twice and played one draw with them.
The London club played against Real Madrid on April 27, 2021 and scored one away goal which happens to be a great advantage for them.
Chelsea will be hosting Real Madrid in Stamford Bridge on May 5 for the second leg of their UEFA Champions League semi-finals tie.
Chelsea has a world record of never losing to Real Madrid and is about to add another world record to that list.
If you take a look at the previous European fixtures of Chelsea and Real Madrid, you will see that Chelsea is always winning and this is a record that only Chelsea has against Real Madrid in the whole of Europe.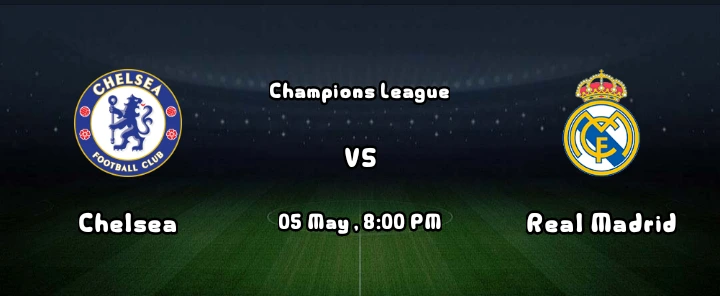 With the huge level of success that Chelsea has in Europe this season and the record they have against Los Blancos, they have a greater advantage of qualifying for the finals and if they succeed in vanquishing Real Madrid, it therefore means that they have been able to set another world record of defeating the most successful UEFA Champions League club on the earth.