After Chelsea and Real Madrid shared points in 1-1 at Estadio Alfredo Di Stefano, last week Tuesday as per their Champions League semi-final first-leg. They would be playing their second-leg next week Wednesday, at Stamford Bridge exactly 8pm in the evening.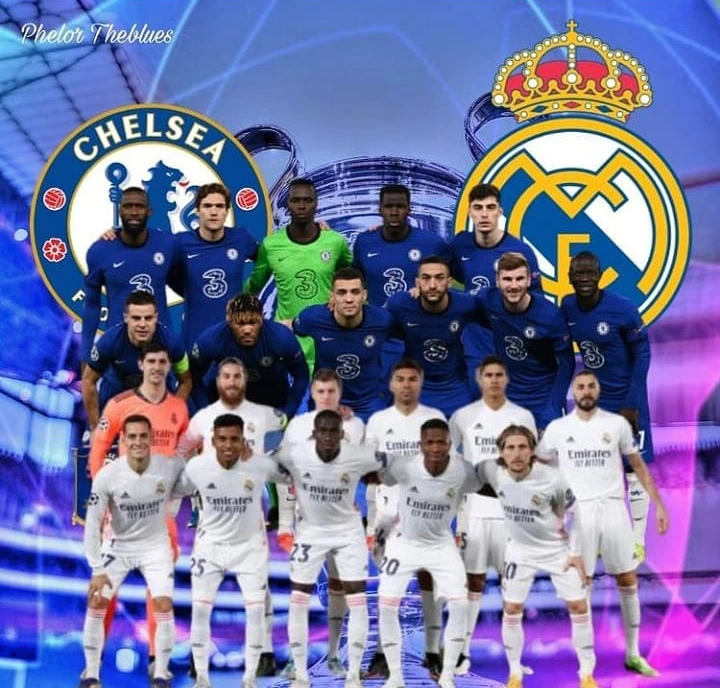 Of course, almost all football legends have been given their opinion, as regards what's going to happen between the two sides next week. As, a Manchester united's legend Dimitar Berbatov uttered some statements, about what he thinks will happen at Stamford Bridge between the Thomas Tuchel's men and Zinedine Zidane's men.
Dimitar Berbatov said:
"The second-leg will be an interesting one. Seeing how Chelsea have progressed under Tuchel, I think they have a great chance to go to the final. The same goes for Real Madrid, but I'm slightly favoring Chelsea in this one to be honest."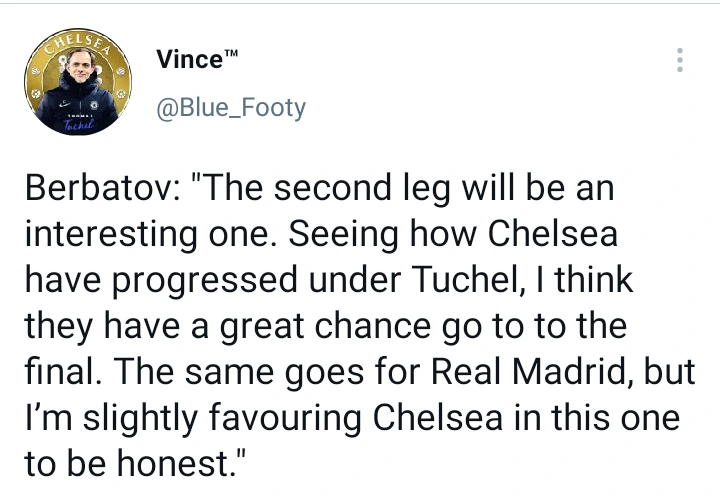 It's amazing to see the Bulgarian footballer supporting Chelsea, ahead of the semi-final second-leg match next week. And, he clearly believes that the Blues can make it all the way to the final. Having seen their performances and stats, under the German coach since January.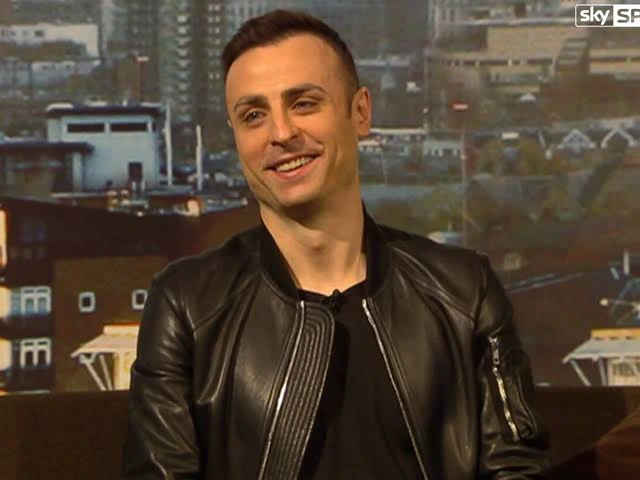 The Manchester united's legend knows and discerns everything about football, and he claims that the game at Stamford Bridge will definitely be an interesting one. Because, Chelsea would want to defend their away-goal, while Real Madrid will want attack to score in bagging their own away-goal.
Although, the LaLiga side would have some of their injured players like Sergio Ramos back, and the Blues cannot really say if Mateo Kovacic will be available. However, Chelsea have been playing flawlessly and amazingly, when it comes to defending against the opponent.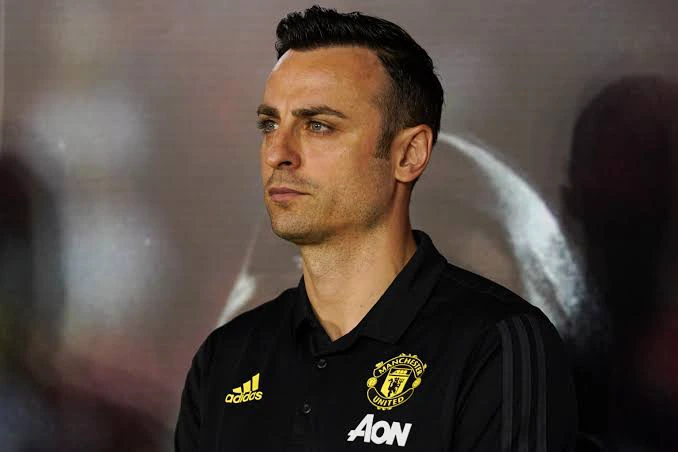 And that's what will make them defend their away-goal against Real Madrid next week. Because in the first-leg, the Zidane's men had only one shot on target against Chelsea, and it was Karim Benzema goal. Thus, Berbatov is right believing that the Thomas Tuchel's men can make it to the final