Chelsea women clinched the final round of UCL for the first time in history, they defeated Bayern Munich women on a 5-3 aggregate. Bayern first won them 2-1 in Germany after which Chelsea women turned around to play them 4-1 in England.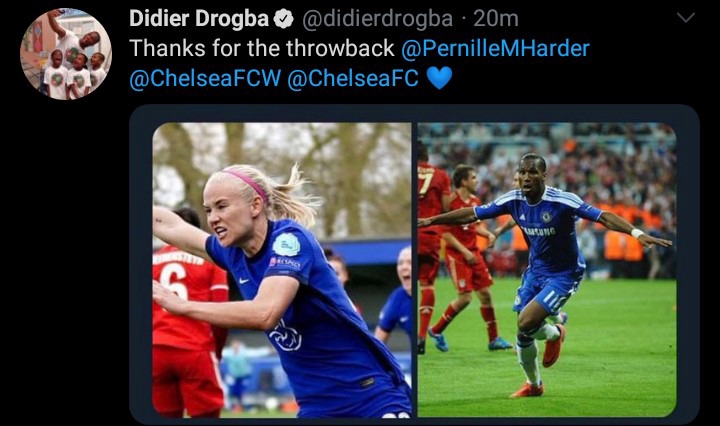 However, during the game, a Chelsea lady by name Penille Harder scored a header which looks exactly the way Didier Drogba scored his own against Bayern Munich in 2012.
The similar thing here is that Penille Harder scored a header against Bayern Munich but the difference between her own and that of Drogba is that Drogba scored exactly the same way in the final round.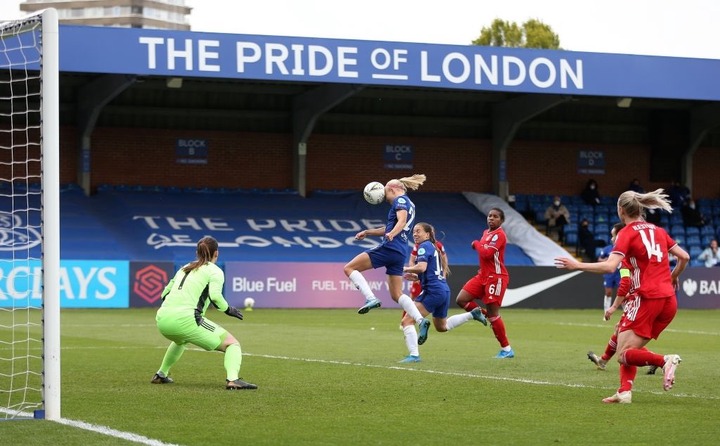 Drogba did not keep quiet on seeing that he goal instead he reacted by tweeting-"Thanks for the throwback".This will be a form of encouragement to the lady and it also shows the level of affection Drogba has for Chelsea.
Chelsea women will now play against Barcelona women in the final round and then the winner of this season's UCL trophy will be decided.