Eden Hazard, Higuain, Kovacic And Other Players Who Played For Both Chelsea And Real Madrid
The Champions League semi final encounter between Spanish giant Real Madrid versus Premier League side Chelsea has generated plenty talking points already. The game will kick off by 8'Oclock on Tuesday
Real Madrid are seeking to reach their first UEFA Champions League final in three years. They are outright favourite judging by statistics. Their success over Liverpool means they now have an impressive 40.48% win ratio against English Clubs. This will be Chelsea's first Champions League Semi-Final game since 2015. This game means a lot for both teams as they're some bond shared by the current players of both teams. Chelsea Midfielder Matteo Kovacic is a for Madrid while Eden Hazard and Thibaut Courtoise both are ex Chelsea's stars. DFN will be looking at five players who played for both clubs.
Gonzalo Higuain -2019 (Loan)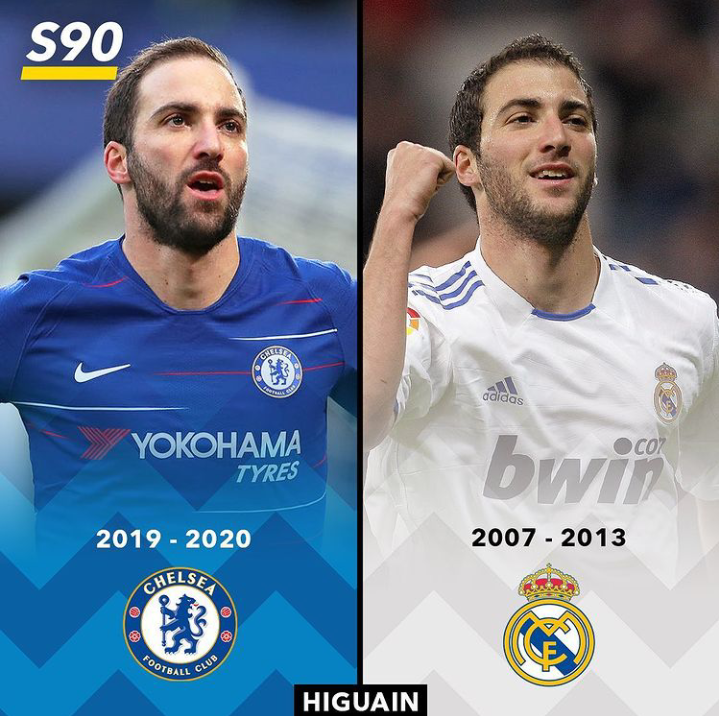 Joined Chelsea on loan during the 2019 season. He played 14 games and recorded 5 goals. He spend six seasons in Madrid scoring 107 goals in 190 appearance.
Thibaut Courtoise – 2014 -2018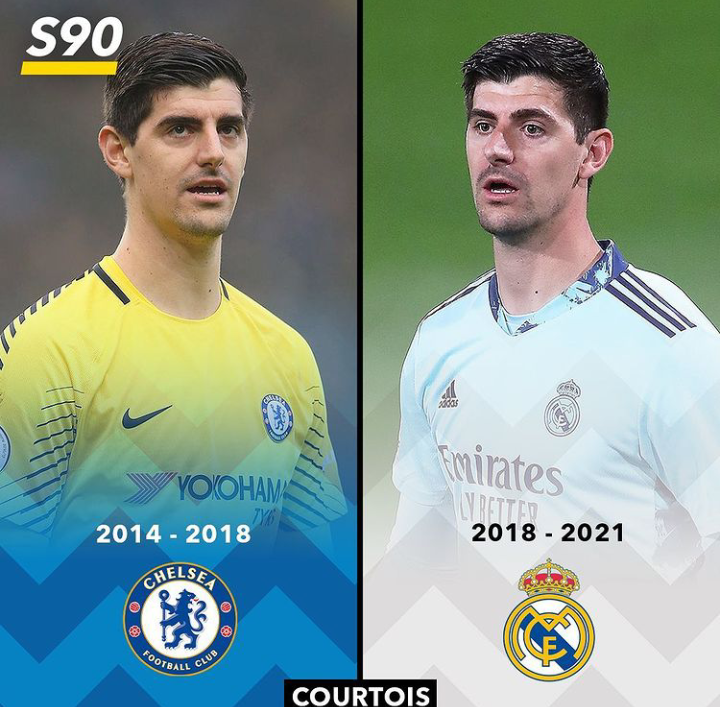 Joined Chelsea at a very young age from Gent. He was sent out on loan to Atletico Madrid before he rejoined Chelsea in 2015 before proceeding to join Madrid in 2018 season. He will be in goal against his former side.
Alvaro Morata – 2017- 2019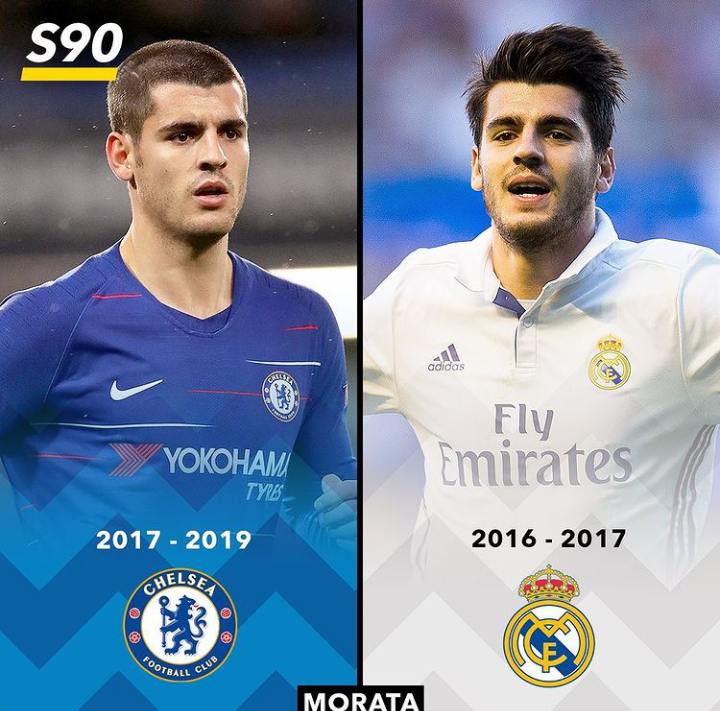 Alvaro Morata scored 16th goals in 47th appearance for the blues during his time with the London side.
Arjen Robben -2004-2007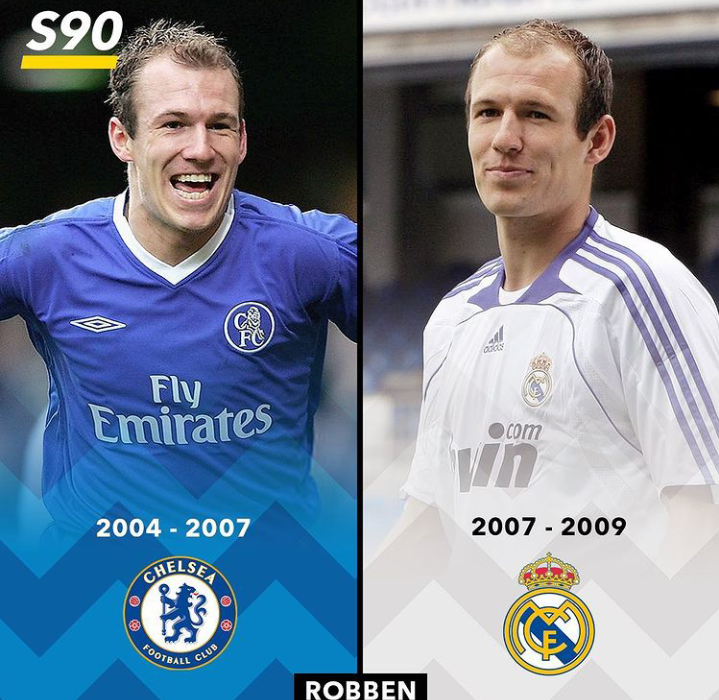 The ex Netherlands International made 67th appearances for Chelsea scoring 15th goals before he departed to Real Madrid.
Eden Hazard – 2012 – 2019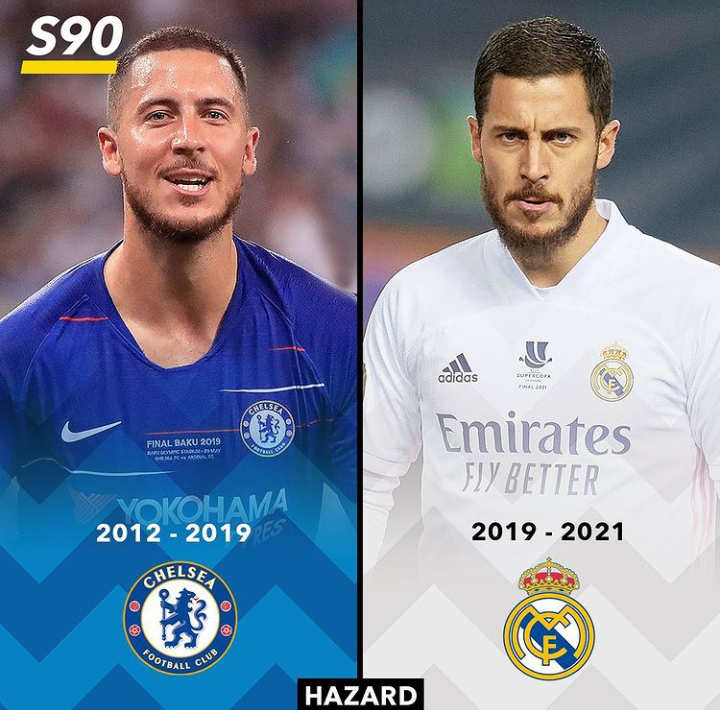 One of the best Chelsea's player of all time. Won a lot of laurels for the blues before moving in a record breaking deal to the Spanish side.
Matteo Kovacic – 2018 -2021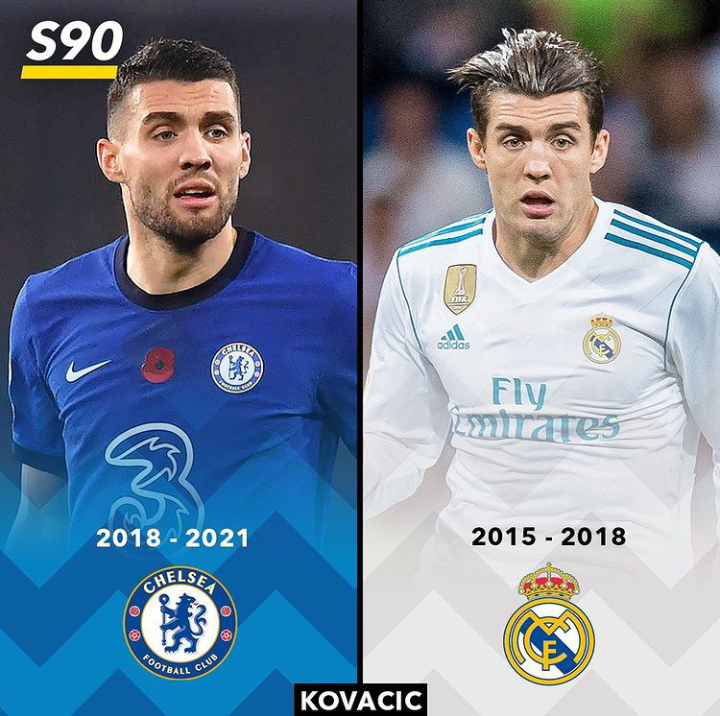 Ex Madrid star now in the payroll of Chelsea. One of the blues best players. Sadly he will missed the first leg due to injury