EPL: Chelsea May Suffer Painful Losses As They Face Tough Clubs In Their Next 4 Premier League Games
In the current English Premier League season, Thomas Tuchel's team is not taking any chances. With a 2-1 victory over Watford yesterday, the Blues kept their winning streak going. However, the Blues may suffer painful losses as they face tough clubs in their next 4 EPL games.
Chelsea's next four games are listed below.
1: The match between West Ham and Chelsea on December 4th.
This season, West Ham are a very powerful team. Chelsea, with their current form, may still find it difficult to win them.
2: Match between Chelsea and Leeds on Saturday, December 11th.
This season, Leeds have struggled to win games. Chelsea may find it difficult to win them. Leeds are known for giving top clubs headaches in the Premier League.
3: The game between Chelsea and Everton on December 16th, 2021.
Chelsea could suffer a defeat against Everton. Everton is a tricky club to predict, and their games are unpredictable.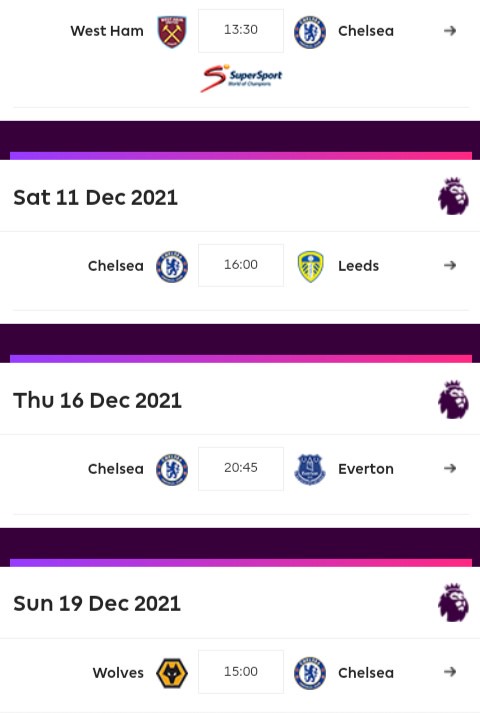 4: The game between Wolves and Chelsea on December 19th.
The game against Wolves is the most challenging. When it comes to Chelsea, Wolves are a tough opponent.
Wolves are struggling this season. They are known for being tough against Chelsea. They have a chance to stun the world if they win Chelsea.
Thomas Tuchel will be put to the test in these four challenging EPL games. Which game did you expect Chelsea to win?