EPL Clubs With The Highest Point Totals In A Season – Can Man Utd Reach 90 Points This Season?
Manchester city is the only premier league club to have accumulated 100 points I'm a single premier league season. Chelsea have accumulated 91, 93 and 95 points totals in three different premier league season. Manchester united might have won the premier league title 20 times, but their highest point total in a single premier league season is 92 points.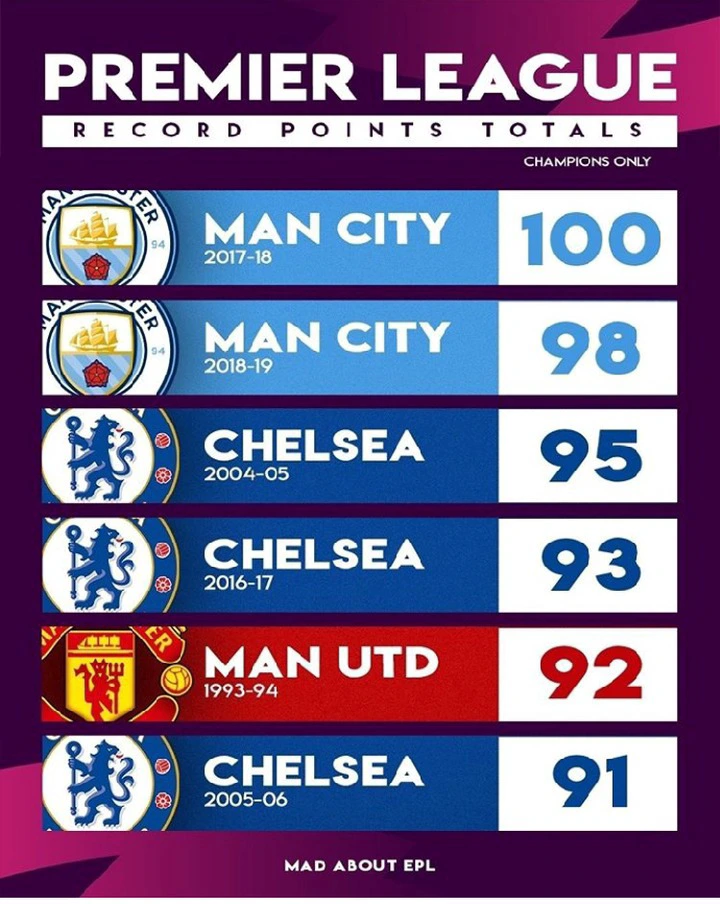 Manchester united currently have 45 points in 23 games this season. They will still play 15 games in Premier league this season. If they can win all 15 games, they would accumulate another 45 points, which will make it a total of 90 points. Can Manchester united reach 90 points this season?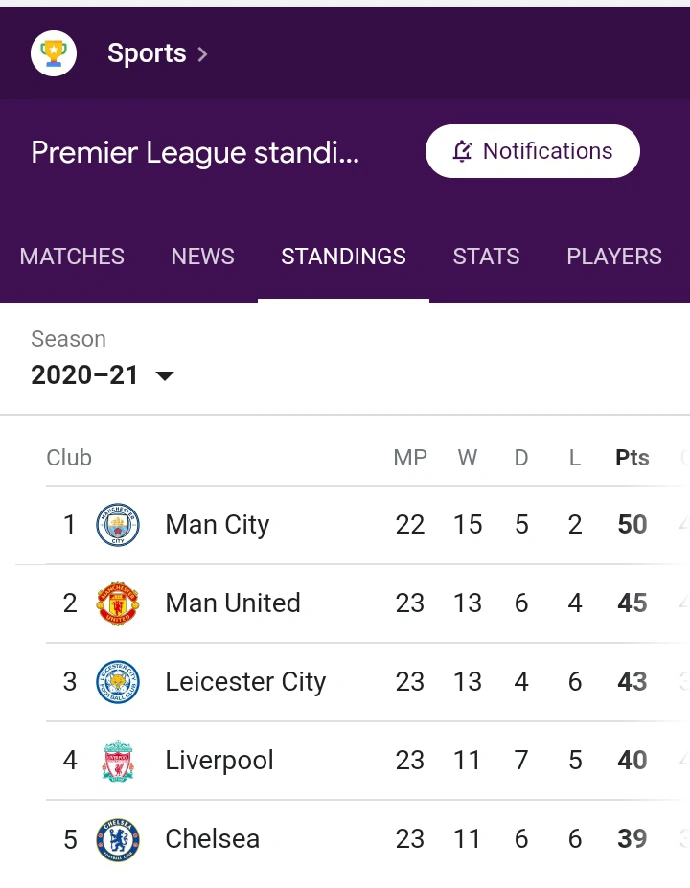 Well I think they still have tough matches to play, and they are not consistent like Manchester city. If they are able to win their next fifteen games and reach 90 points total, they could win the premier league. However, there is nothing impossible in the world of football.