EPL: Table, Fixtures, Top Scorers, Clean Sheets And Assist Leaders Ahead Of Match Day 30
As we all know, the premier league competition will be returning to action today Saturday March 20th 2021. And as such, i decided to put up this article to refresh our memory on how the premier league top scorers charts, clean sheets ranking, assist leaders and how the premier league table now looks like.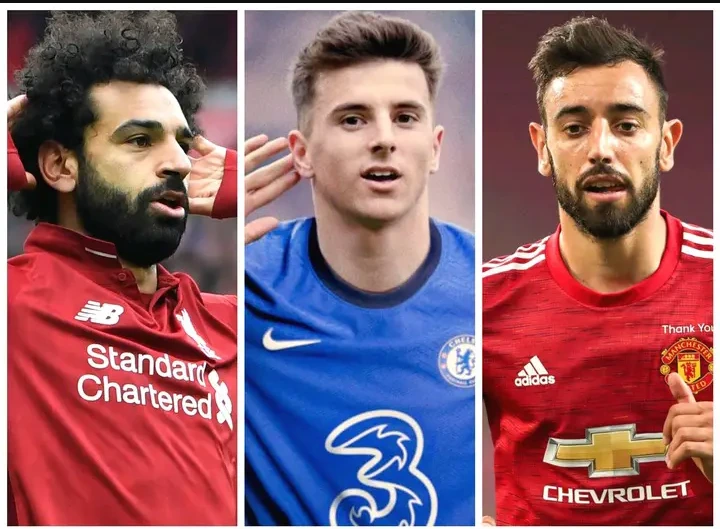 A. Top Scorers (Top 10)
1. Mohammed Salah. Mohammed Salah is currently occupying the first position in the goal scorers ranking with 17 goals from 28 matches.
2. Harry Kane: Harry Kane is occupying the second position with 16 goals from 26 matches.
3. Bruno Fernandes: Manchester United star player Bruno Fernandes, is occupying the third position with the same number of goals as Harry Kane.
4. Patrick Bamford: 14 goals from 29 matches
5. Calvert Lewin: 14 goals from 25 matches
6. Son: Tottenham Hotspur star player Son, is occupation the 6th position with 13 goals from 28 matches.
7. Vardy: 12 goals
8. Ikay Gundogan: 12 goals from 23 matches
9. Callum Wilson: Newcastle United key striker Callum Wilson is occupying the 9th position with 10 goals
10. Watkins: 10 goals.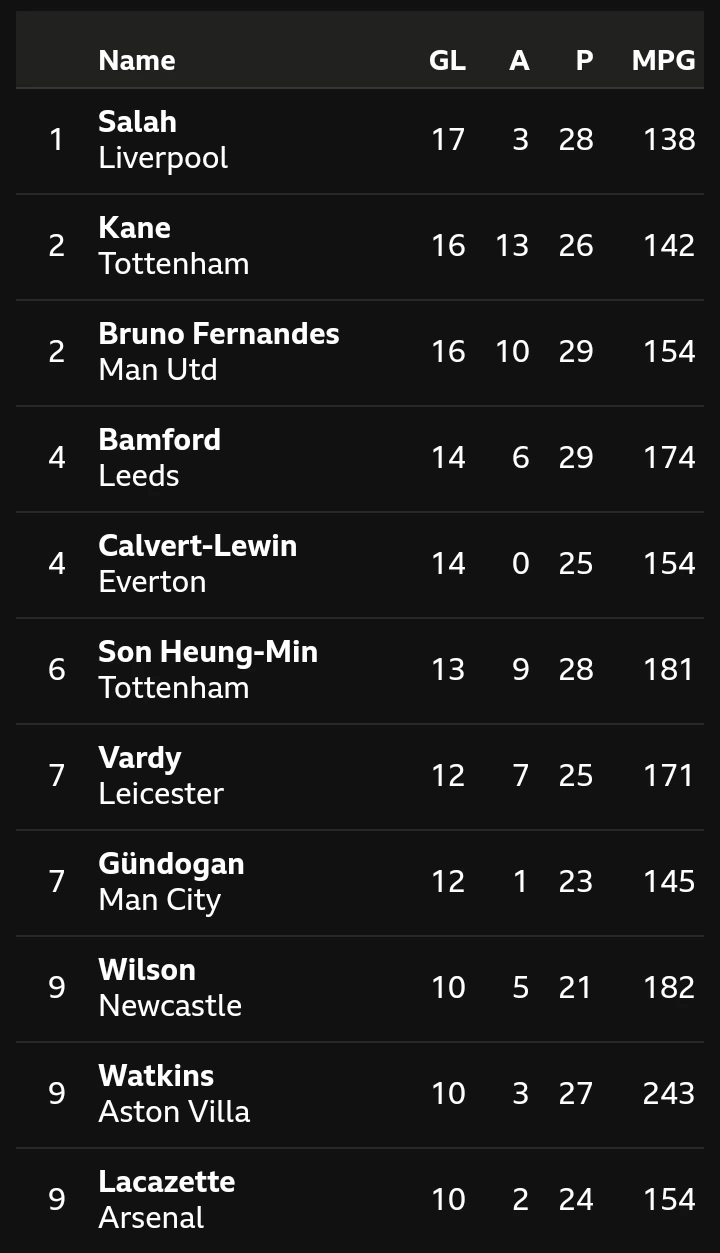 B. Assist Leaders
1. Harry kane (tottenham hotspur)
2. Kelvin De Bruyne (Manchester City)
3. Bruno Fernandes (Manchester United)
4. Grealish (Aston Villa). See the picture below for full details of how the premier league assist ranking looks like ahead of match day 30.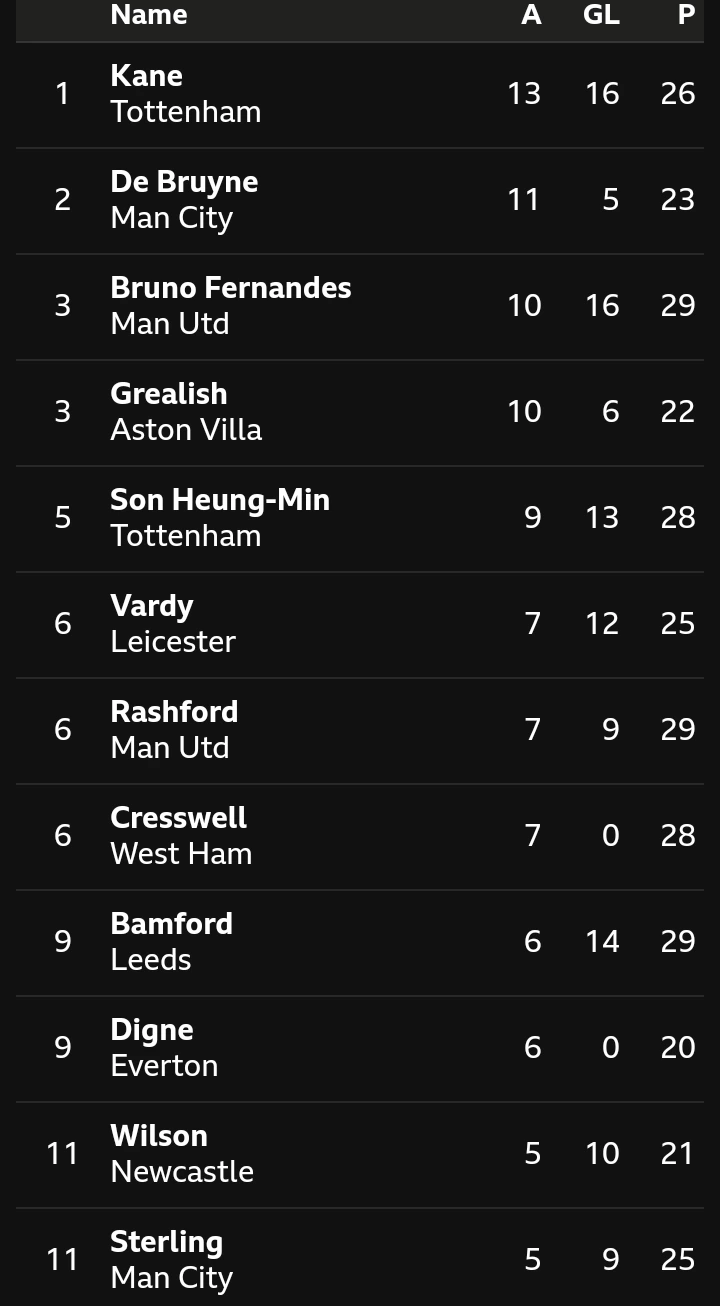 C. Clean Sheets.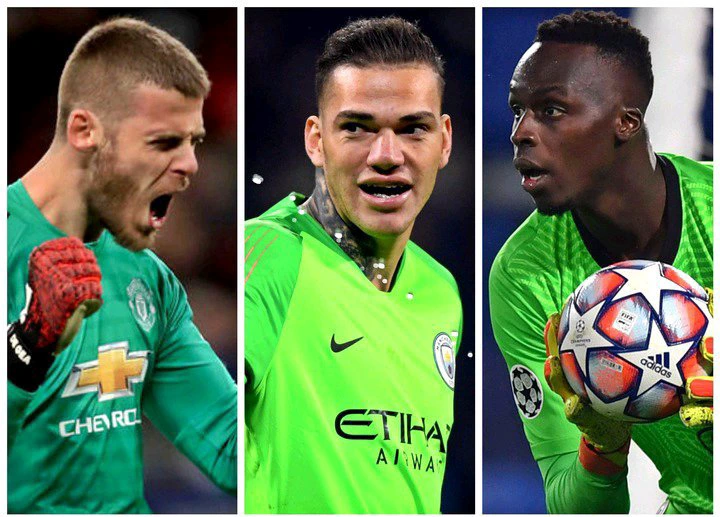 1. Ederson: 16 clean sheets
2. Mendy: 15 clean sheets
3. Martinez: 14 clean sheets
4. De Gea: 12 clean sheets
5. Schmeichel: 10 clean sheets. Checkout the photo below for more details.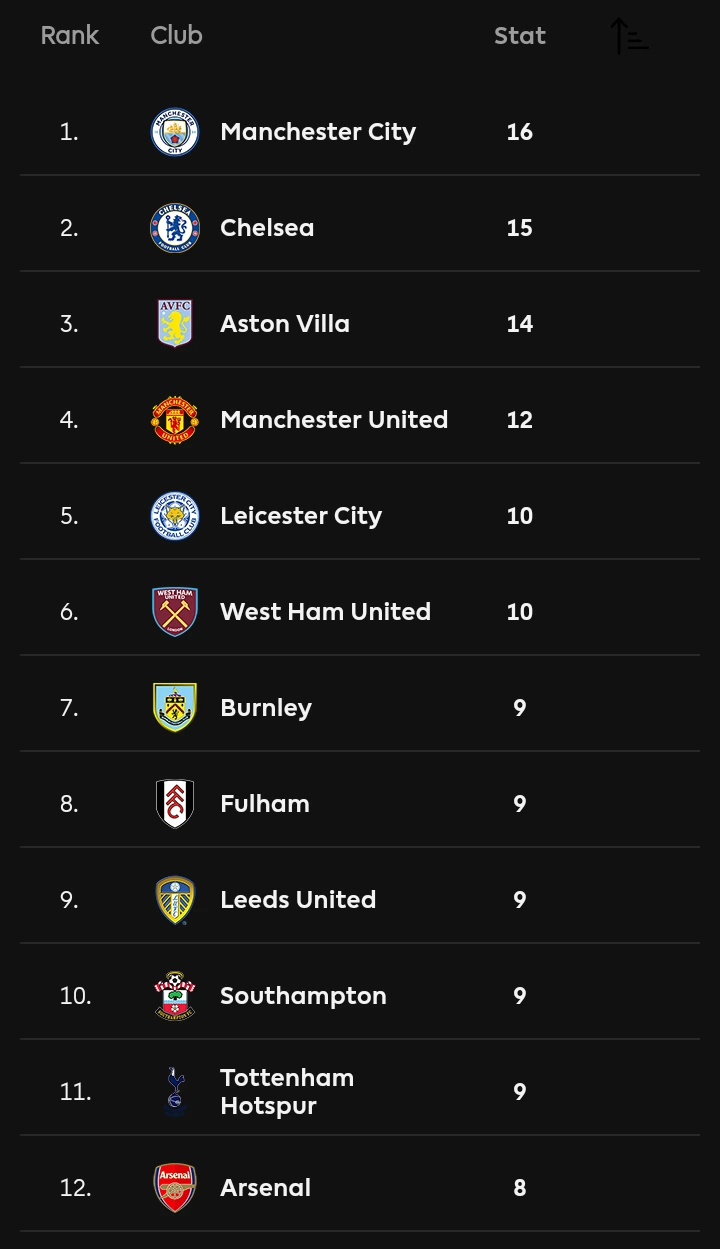 D. Table: below is how the premier league table currently looks like ahead of match day 30.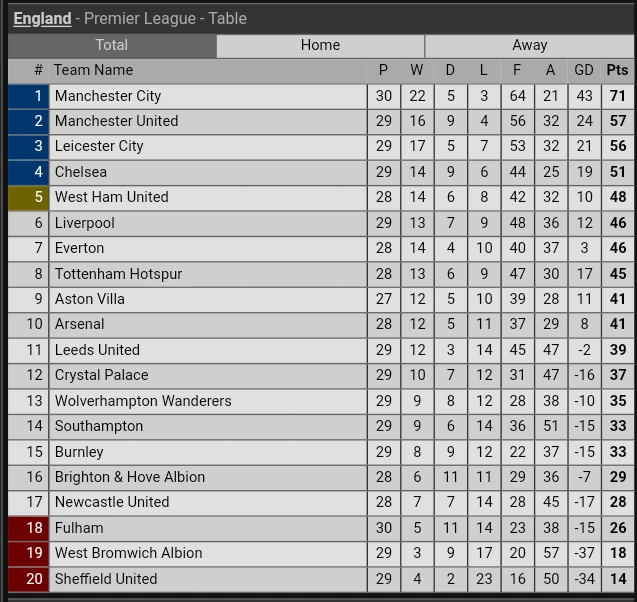 E. Fixtures: The premier league competition, will be having just 3 fixtures from today till tomorrow Sunday, due to some clubs who will be participating in the FA cup quarter final stages today and tomorrow. So below are the 3 fixtures in the premier league competition today and tomorrow Sunday.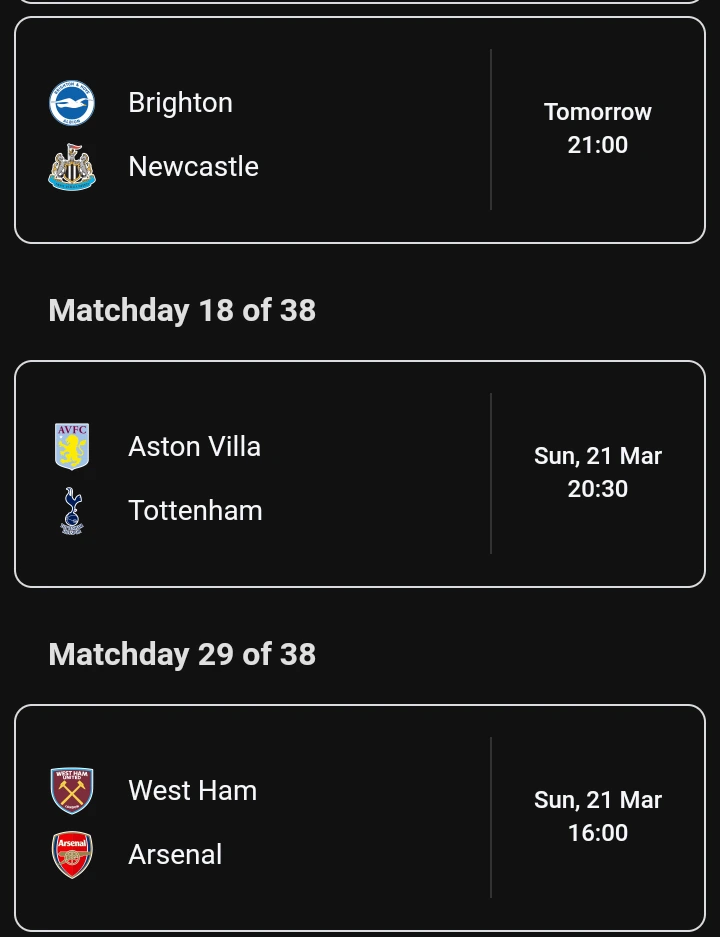 What do you have to say about this? Kindly share your views in the comments section below