EPL Table, Week 10 Fixtures And 3 Teams To Watch Out For This Weekend
After the completion of the EFL cup matches during mid week, the English premier league week 10 games will be coming up these weekend and teams like Chelsea, Arsenal and Liverpool will be hoping to continue their winning ways.
Chelsea remains the league leaders after 9 games and the blues will be hoping to continue their impressive form when they face Newcastle United.
The blues defeated Norwich City to maintain their number one position after the outstanding performance against Norwich City.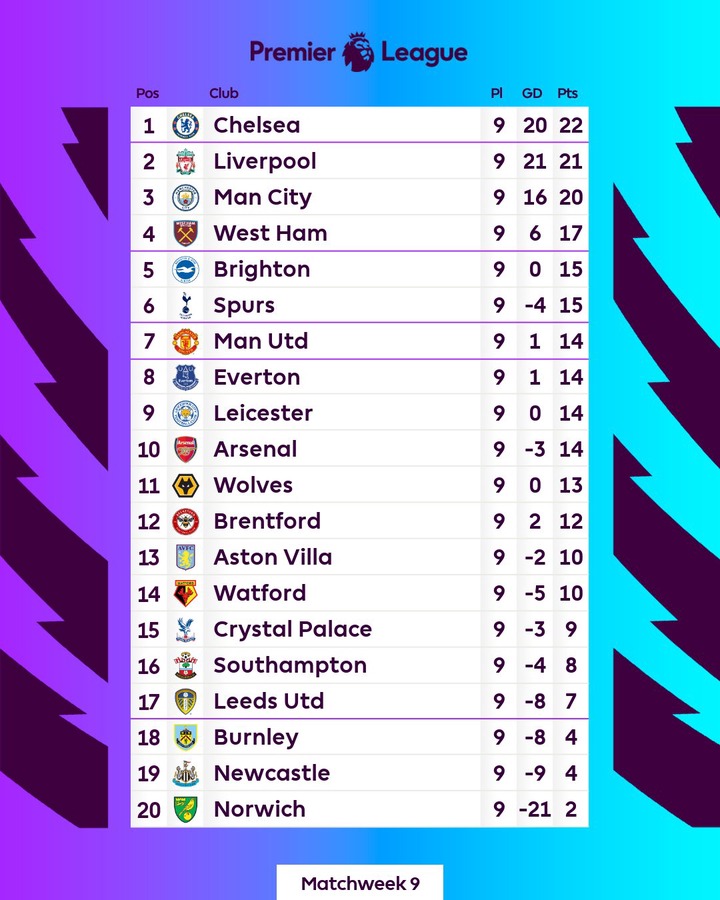 Liverpool are currently placed second after their Impressive performance against Manchester United last weekend. Jurgen Klopp's team are currently one of the best team in this season English premier league and they are still playing unbeaten in all competition this season.
Manchester City is another top team who will be competing with Chelsea and Liverpool on the league table this season.
The week 10 English premier league will be interesting as Arsenal will be playing the early kick off match against Leicester City on Saturday. A win for Arsenal will see them pass Manchester United on the league table.
The Red Devils will be on the pressure against Tottenham Hotspurs after losing to Liverpool by 5-0 last week.
Ole Gunnar Solskjaer will be hoping to safe his job with a victory against Spurs.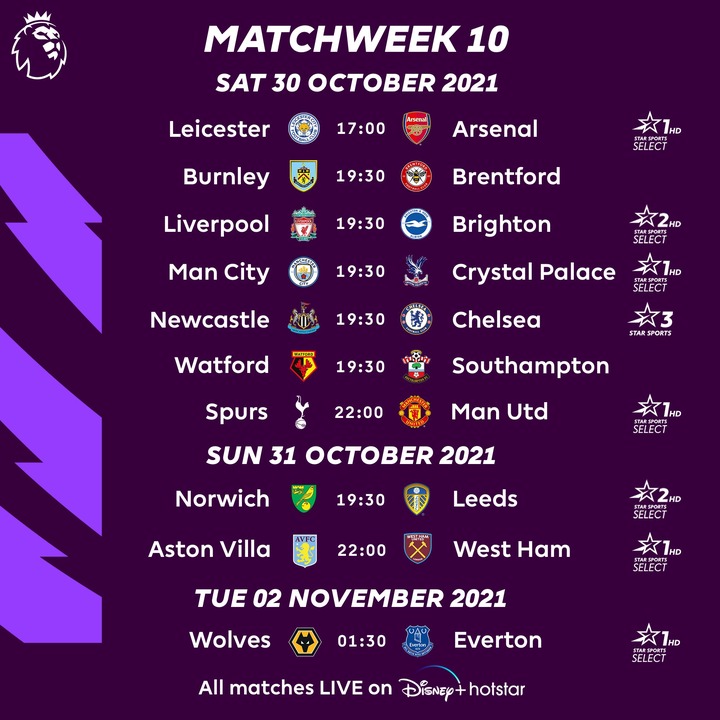 3 Teams To Watch Out For In Week 10 EPL Fixtures
Manchester United
Ole Gunnar Solskjaer is currently on a hot sit and according to reports, if the manager lose to Tottenham Hotspurs this weekend, he might be sacked immediately. Manchester United will be hoping to bounce back to victory in other to fight for the top 4 position this season.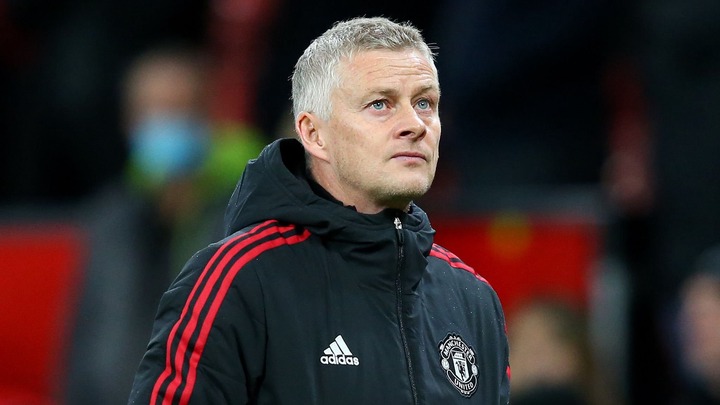 Arsenal
Mikel Arteta's team have been impressive this season and the club are currently playing 6 unbeaten games in this season English premier league. Only Manchester City and Liverpool are unbeaten in their last 6 EPL games this season.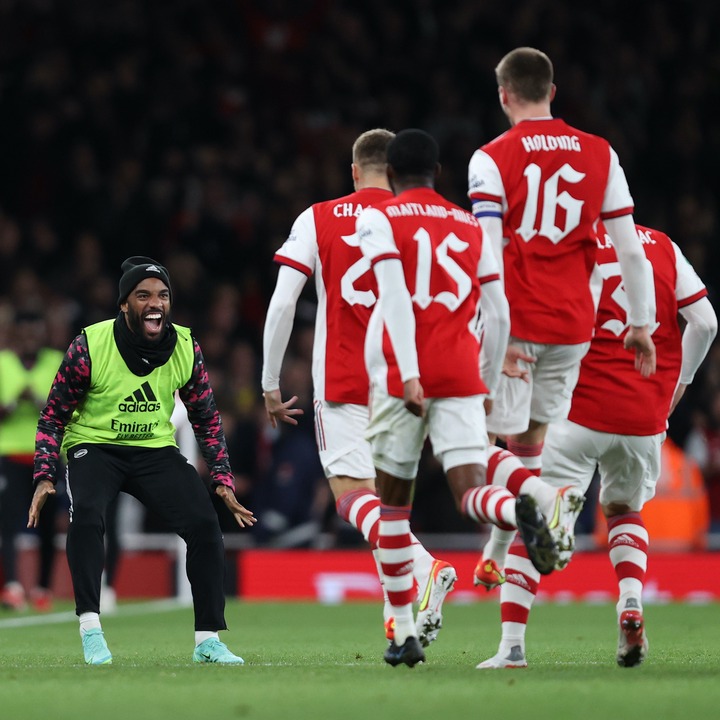 Arsenal will be playing against Leicester City who are currently in their best form this season. Brenden Rogers team will be hoping to continue their impressive form against big teams this season after defeating Manchester United at Old Trafford Stadium.
Liverpool
Jurgen Klopp's team have been tagged favorites to win this season English premier league. Liverpool are currently unbeaten in 9 games this season. Klopp will be leading his team against another top team Brighton Albion at Anfield Stadium this weekend.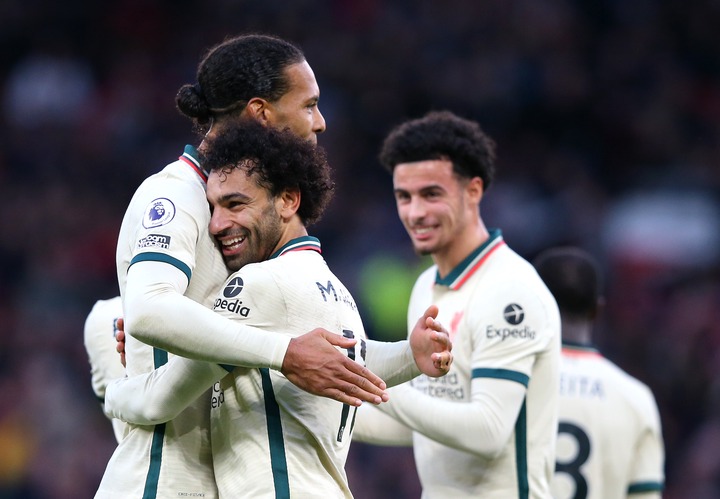 A win for Liverpool will take them above Chelsea who will be playing against Newcastle United later in the day.
Do you think Manchester United can defeat Tottenham Hotspurs this weekend