Erling Haaland And Darwin Nunez's Statistics In League, Domestic cup And National Team
Erling Haaland And Darwin Nunez's
Statistics In League, Domestic cup And
National Team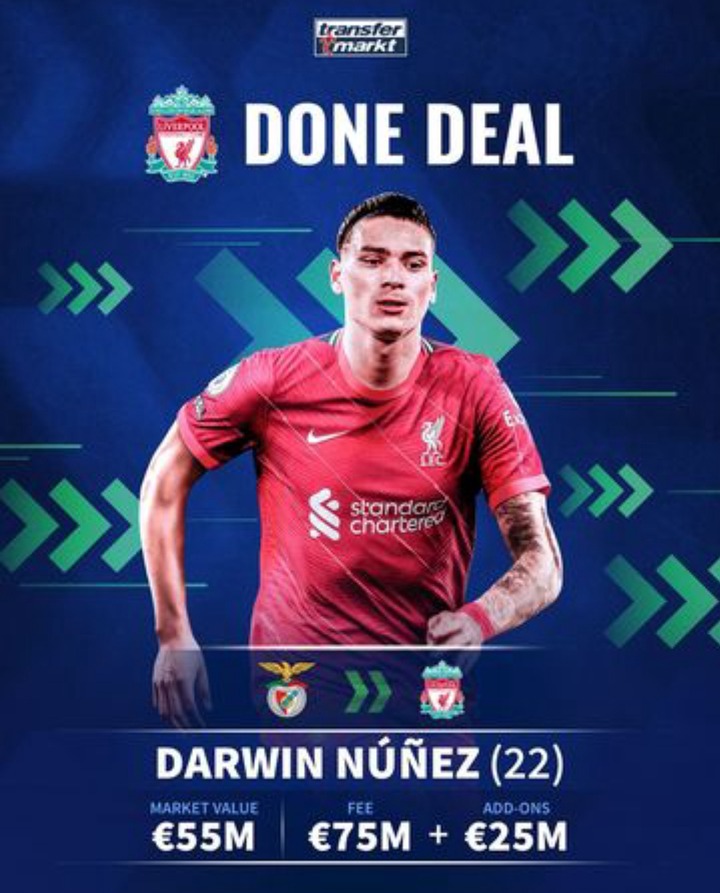 Darwin Nunez has completed his anticipated move to Liverpool. He was signed from Benfica for a fee of 75 million Euros and 25 million Euros in Add-ons. After Nunez scored over 40 goals for Benfica, he drew interest from Manchester united and Liverpool, but it was the Meseryside reds that were able to convince him to join their club. However, Erling Haaland has also completed his move to Manchester city. The Norwegian striker will be participating in 2022/23 premier league season and is expected to rival Darwin Nunez next season. Let's take a look at the statistics of both players in the League, Domestic cup and National team.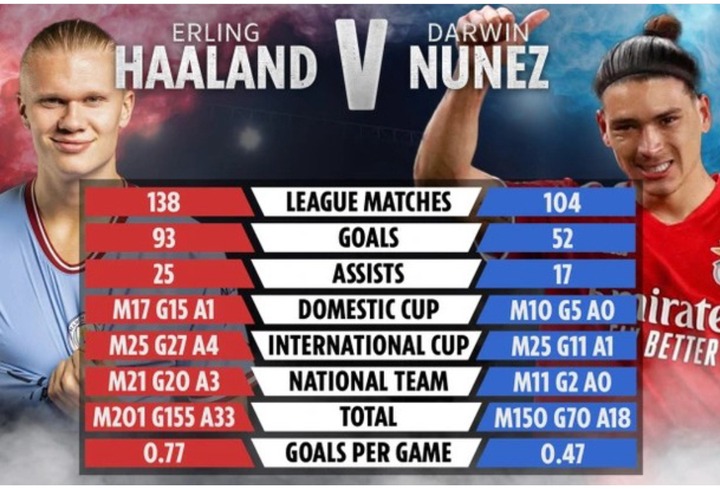 Haaland has played 34 league games more than Darwin Nunez and has also scored more goals and provided more assists in those league games than the new Liverpool striker. This means that the Norwegian has over 100 goal contributions in league games while Nunez is yet to reach 70 goal contributions. However, in Domestic cup competition, Haaland has played seven games in this category more than the Uruguayan striker. The new Manchester city striker has scored seven goals in domestic cup more than Darwin.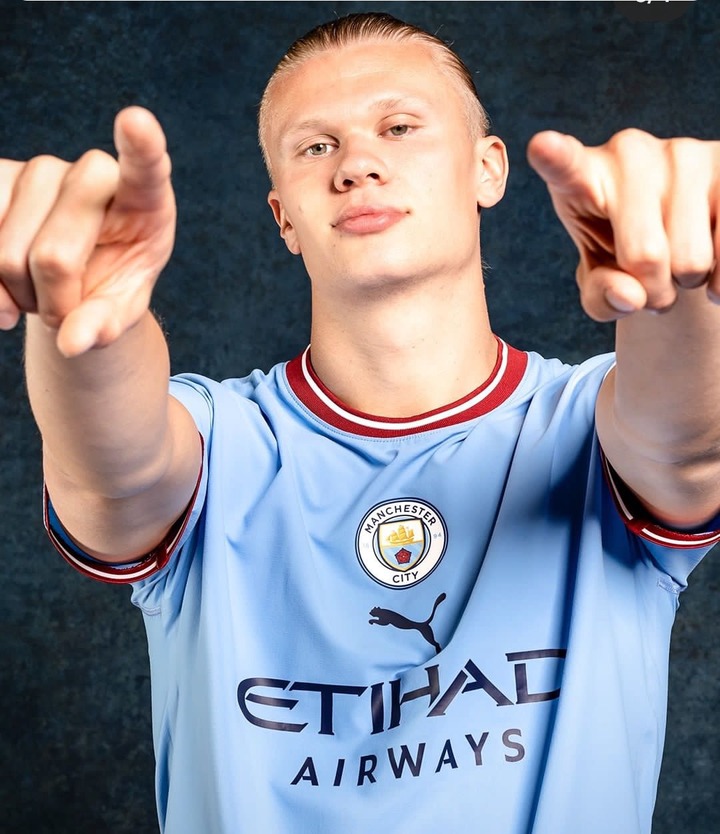 Moreso, both players have played the same number of games in international cup competitions, it Haaland who has over 30 goal contributions in the competition, while Nunez is yet to reach 15-goal contribution mark. Nevertheless, Haaland has already scored 20 goals for his country Norway, while Nunez has only scored two goals for Uruguay.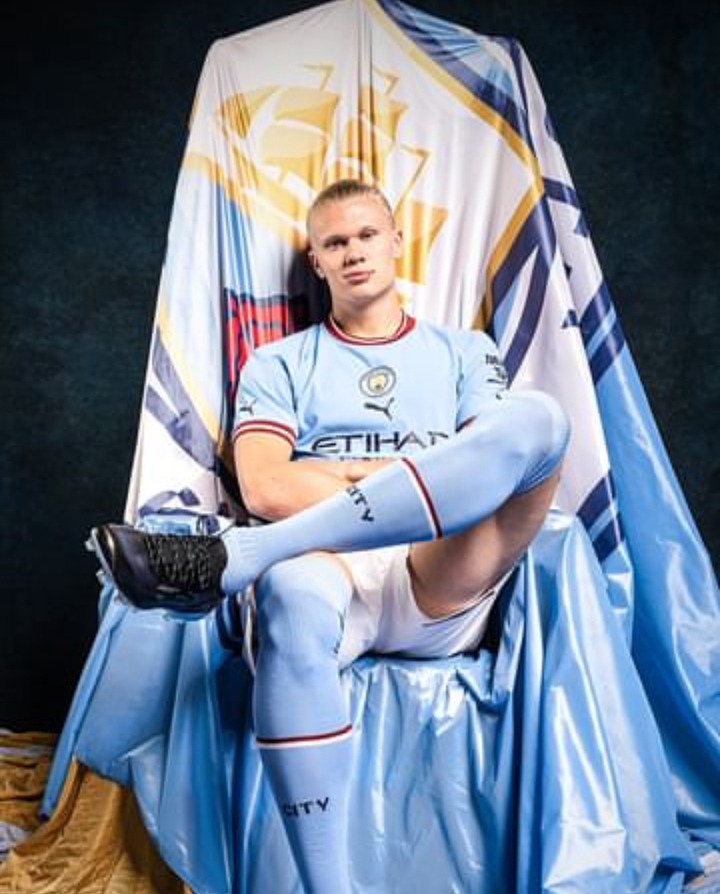 In total, Haaland has over 150 career goals and more than 30 career assists, while Nunez has scored atleast 70 goals and is yet to reach 20-assists mark in his career. It is obvious that Haaland dominated the comparison and both players could compete for the premier league golden boot next season. Who do you think will score more goals next season?