Europa League Results And Group Tables After Ozil And Osimhen Dazzled On Matchday 1 #UEL
More Europa League games took center stages at different venues in Europe for the usual Thursdays night football.
Steven Gerrard's Rangers lost to French Club, Lyon in a deserving manner after Yoko Ekambi's 23rd minute Strike was doubled by Taverner's 55th-minute goal to power Olympic Lyonnais back to France with 3 points in the bag.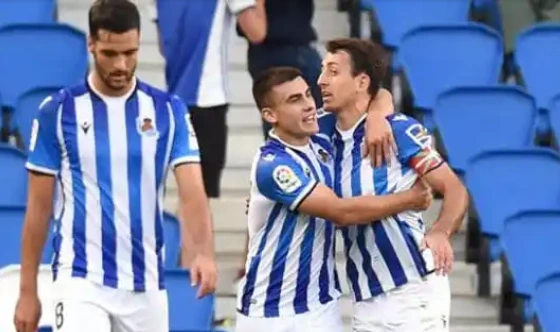 Monaco's 66th-minute goal by Diatta settled it for the French side as they sit ahead of Strum Graz in the keenly contested encounter. Januzaj and Isak's goal secured a point for Real Sociedad in Holland after their 2-2 draw with PSV Eindhoven.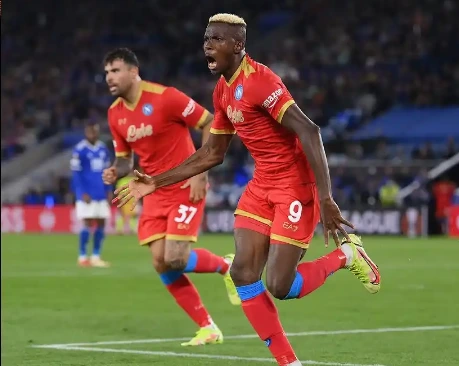 Osimhen's goals in the 69th and 87th minutes of play took away what could have been a shameful landing for Italian side Napoli against Leicester City. The visitors came from behind to grab a 2-2 draw on Matchday 1.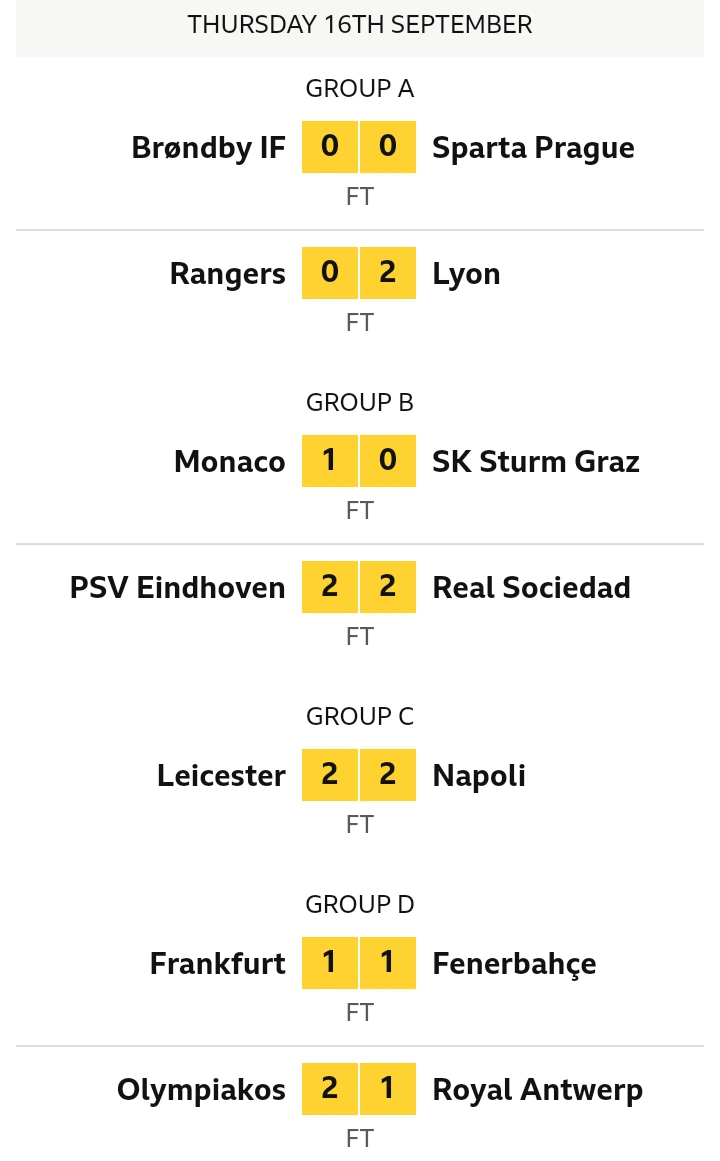 Lyon away wins in Scotland put them ahead of Sparta Prague and Brondby with 3 points while the Rangers are condemned to the bottom of the table.
Monaco is Group B Leaders after their home win over Sturm Graz.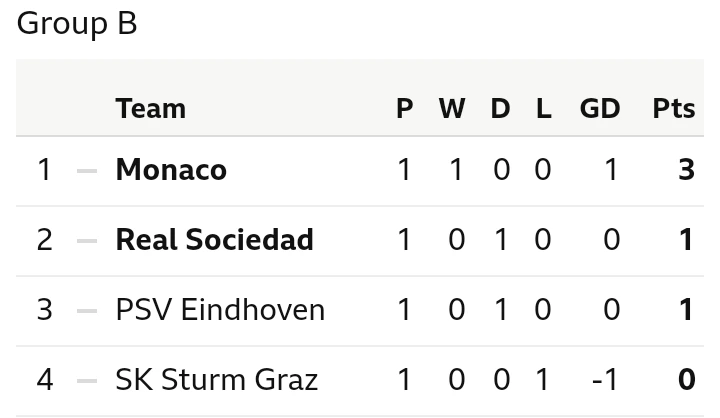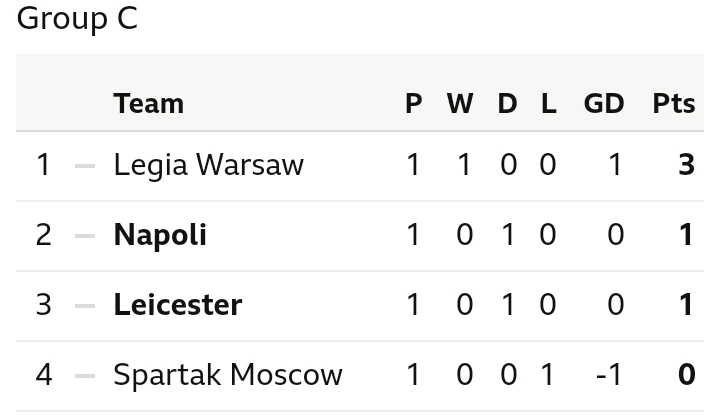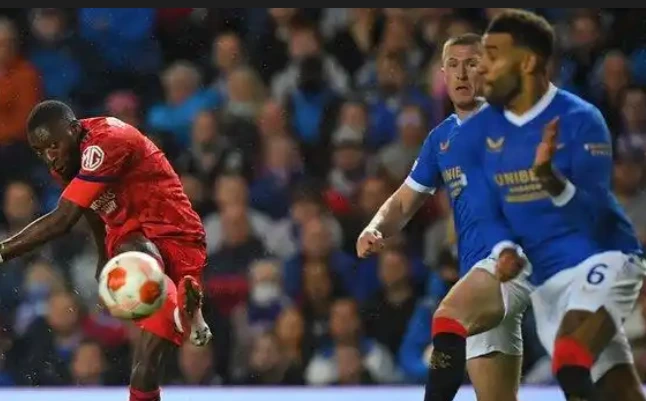 Greek Club, Olympiakos are leading Group D following their victory over Royal Antwerp. Ozil's Fenerbahce are behind by 2 Points away from table leader after the German scored his first European goal for the Turkish side. Lammers' 41st-minute goal leveled Ozil's goal for Fenerbahce to settle for a draw in Germany.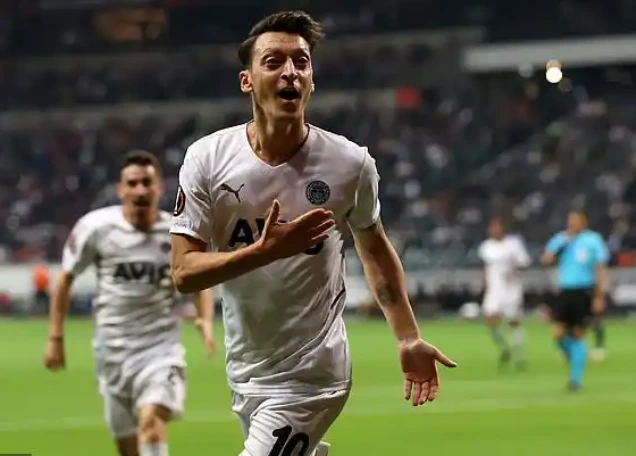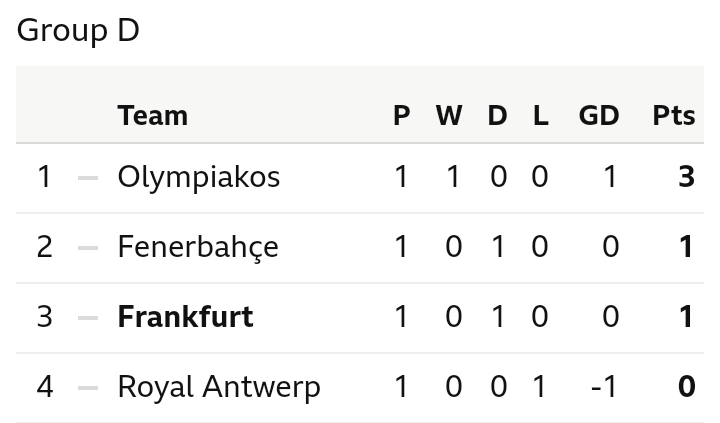 The league looks so competitive as the big wigs are turning up for a great show that could eventually take them to the Champions League next season. Which Team do you think will win the UEFA Europa League this season. Follow me for more Football stories