Fans Reacts As Thiago Silva Cought Using Tottenham's jersey Clean This after the game
Chelsea hosted the Spurs yesterday at Stamford bridge, the game ended 0-0 with the 2 teams sharing equal points. Chelsea really dominated the game, Thiago Silva and Kurt Zouma did not give Spurs attacker a single match.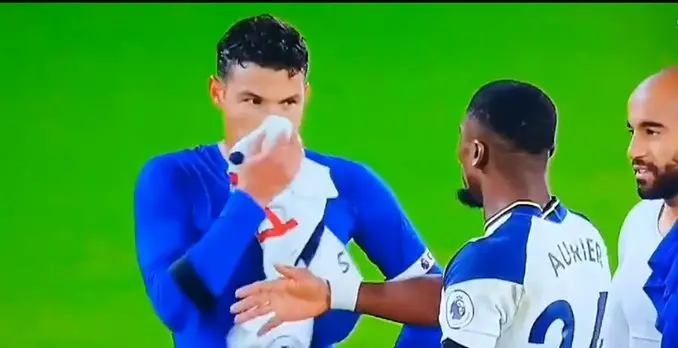 However,something was noticed after Chelsea's game. Thiago Silva unintentionally wiped his nose with Spurs' jersey. It was as if he damped off the sweat on his nose and that was with Lucas Moura's shirt.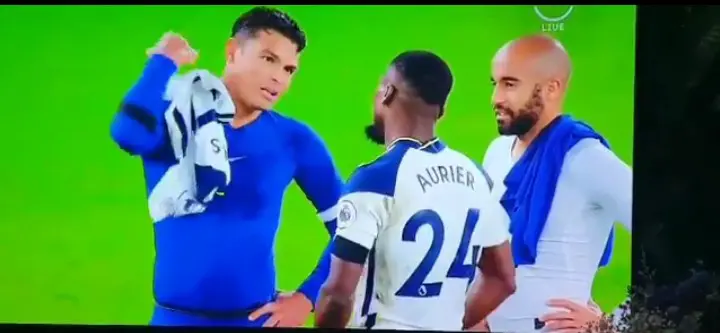 From what was seen on the camera, he meant no disrespect but fans are fuming on twitter for his action. Thiago exchanged shirt with Lucas Moura his fellow country man, he was also discussing with Aurier and Moura when he did that which means that he meant no disrespect.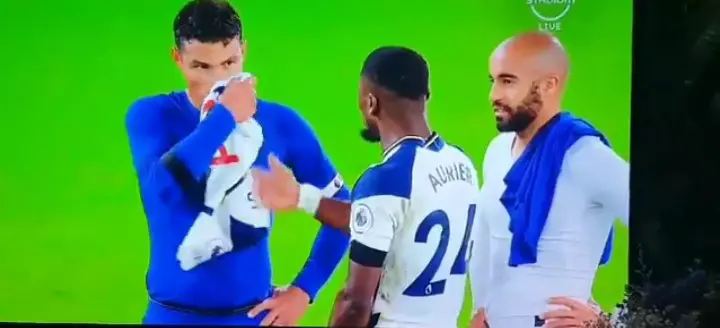 Thiago Silva have really played a good impact in Chelsea's solid defence this season, his combination with Kurt Zouma seems to be the best CB partnership in EPL. Chelsea have never lost a match where Thiago and Zouma paired up,the legacy continues.