Five Chelsea Stars Who Dominated The International Games Last Night
Many Chelsea Stars have played well from the onset of November International games, the last for the year 2020.
It featured many continental competitions and friendlies in which the blues players name are being sung here and there.
Frank Lampard will be very glad with the way his players are gaining accolades at international duty and would be happy to receive them back latest on thursday in preparation for Newcastle's game on Saturday.
However here are the five Chelsea Stars who dominated who dominated the international games last night are;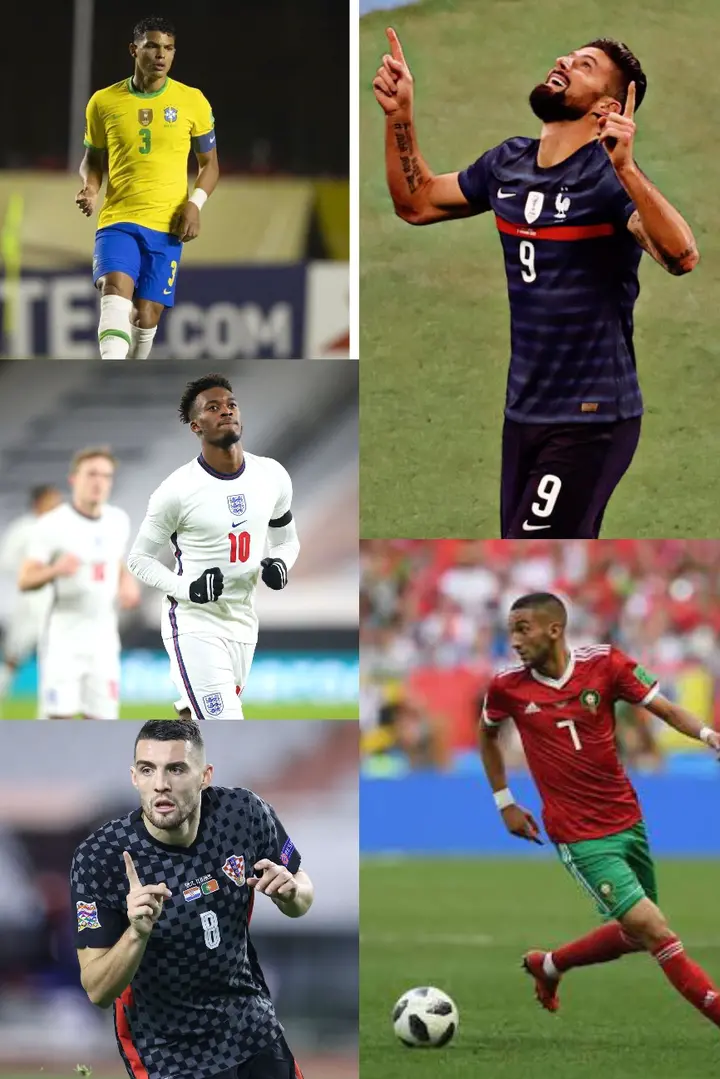 Olivier Giroud, The 33-year-old scores brace as France defeated Sweden by 4-2 to mark their full qualification for the Uefa Nations League.
Mateo Kovacic, The Chelsea midfielder also scored as brace for his country Croatia despite being defeated by 3-2 to Portugal.
Hakim Ziyech scores a goal and provided an assist as Morocco defeated Central Africa Republic by 2-0 to qualify for AFCON.
Callum Hudson Odio registered a goal in England's u-21 5-0 victory over Albania u-21.
Lastly, Thiago Silva Captained brazil to their third Victory in a role after defeating Uruguay by 2-0 to top the CONMEBOL qualification table.
Moreover Timo Werner's Germany side suffered a surprising 6-0 defeat to Spain.
Nonetheless the countries who played on tuesday night have completed their International fixtures for the year and all attention will now be shifted and focused on those ones (nations) playing on Wednesday night.