Italian Serie A Analysis, Results And Table After Matchday 10
Matchday 10 of the Italian Serie A took centre stage in Italian Cities with Defending Champions, Inter Milan returning to winning ways after playing draw with Juventus on day 9 of the Serie A, to continue their title defence without Romelu Lukaku.
Pedro sealed Lazio's victory in the 52nd minute of play against the hard fighting Fiorentina side after losing scandalous to Hellas Verona on day 9. In an encounter that looked balanced between the 2 Giant teams, Dusan Vlahovic couldn't replicate his previous form but Pedro made all the difference without having to rely on Italian Super Star, Ciro Immobile.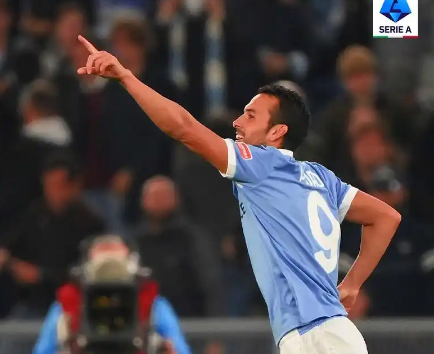 Juventus were condemned to a 1-2 home defeat against Sassuolo. The Allegri side slumped to a determined visiting side. Although, Mc Kennie cancelled Frattesi's late first half strike in the 76th minute for Juventus but Sassuolo's Lopez took advantage of a well tailored counter attack to seal an away win just few seconds to the end of the game, to earn all the necessary points in Turin.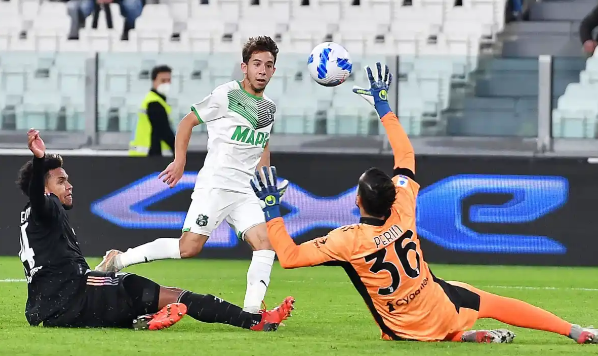 After their Matchday 9 draw with Victor Osimhen's Napoli, Mourinho's Roma returned to Rome with 3 points Following their away victory over Cagliari. The 2 sides tactically produced no goals in the first half but Paroletti broke the jinx for Cagliari in the 52nd minute before Ibanez da Silva levelled in the 71st minute and Pellegrini winning it for Roma just 7 minutes after the equaliser. Roma maintain their 4th position with 19 points after playing 10 games.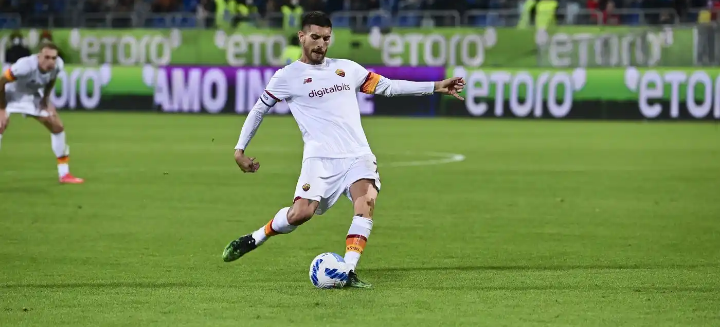 Napoli return to the 1st spot after briefly slipping behind AC Milan for hours and also push their home unbeaten run to 16 games. The League Leader took all the advantage against Bologna in the last match of day 10 in Naples, after their day 9 draw with Mourinho's Roma. With motivation from a well constructed defence, Ruiz opened scoring in the 18th minute and Insigne doubled it just 4 minutes to end of the interval from the Spot kick. Insigne converted his 2nd penalty in the 62nd minute after a foul against Osimhen was spotted, to confirm all available points for Napoli as they sit on the log top with 28 points overtaking AC Milan on goals difference.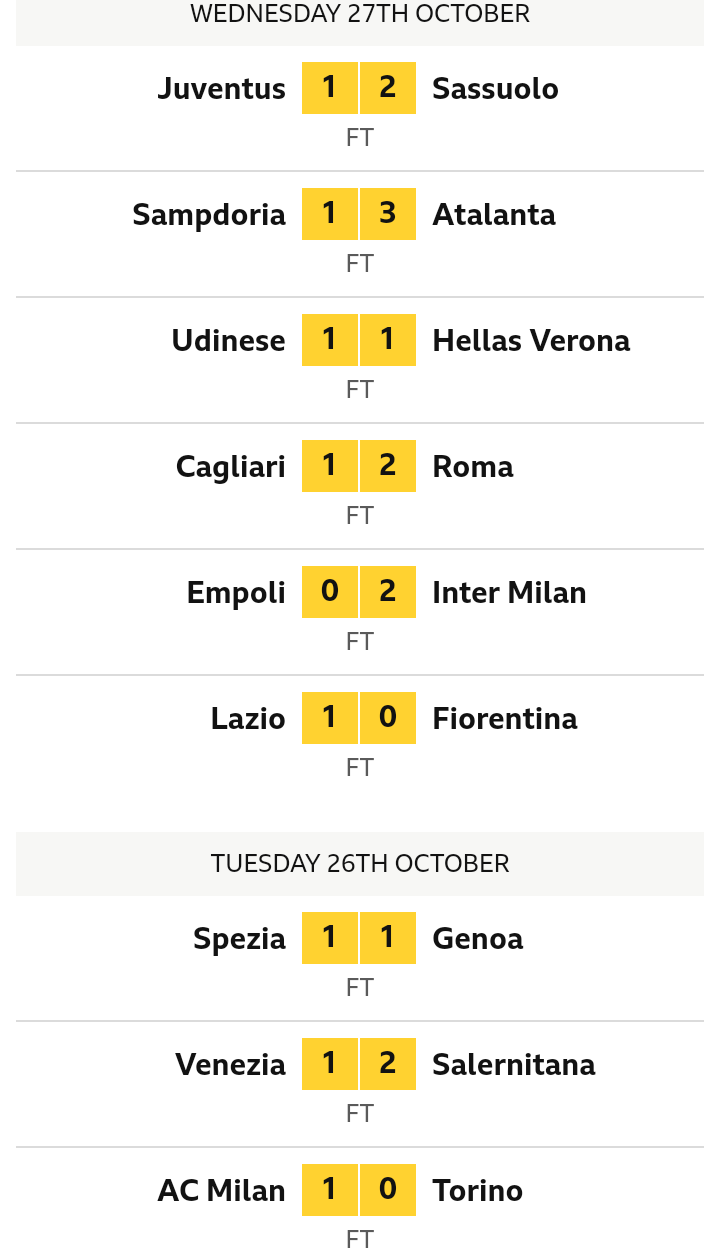 Milan earlier welcomed Ibrahimovic to 40 years old with a loan goal that came early in the game. Olivier Giroud's 14th minute Strike made the difference between Milan and stubborn Torino as Milan occupied the leading position before Napoli's win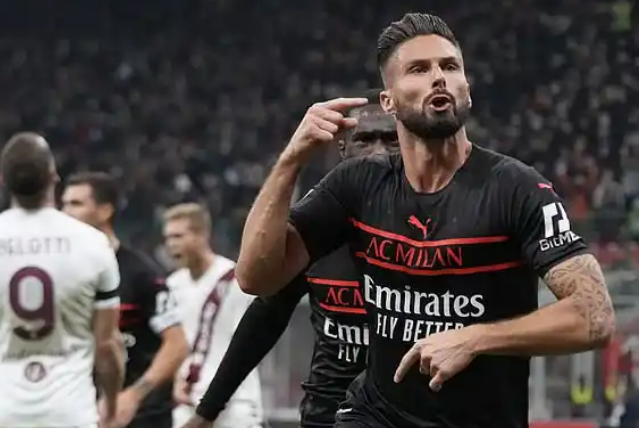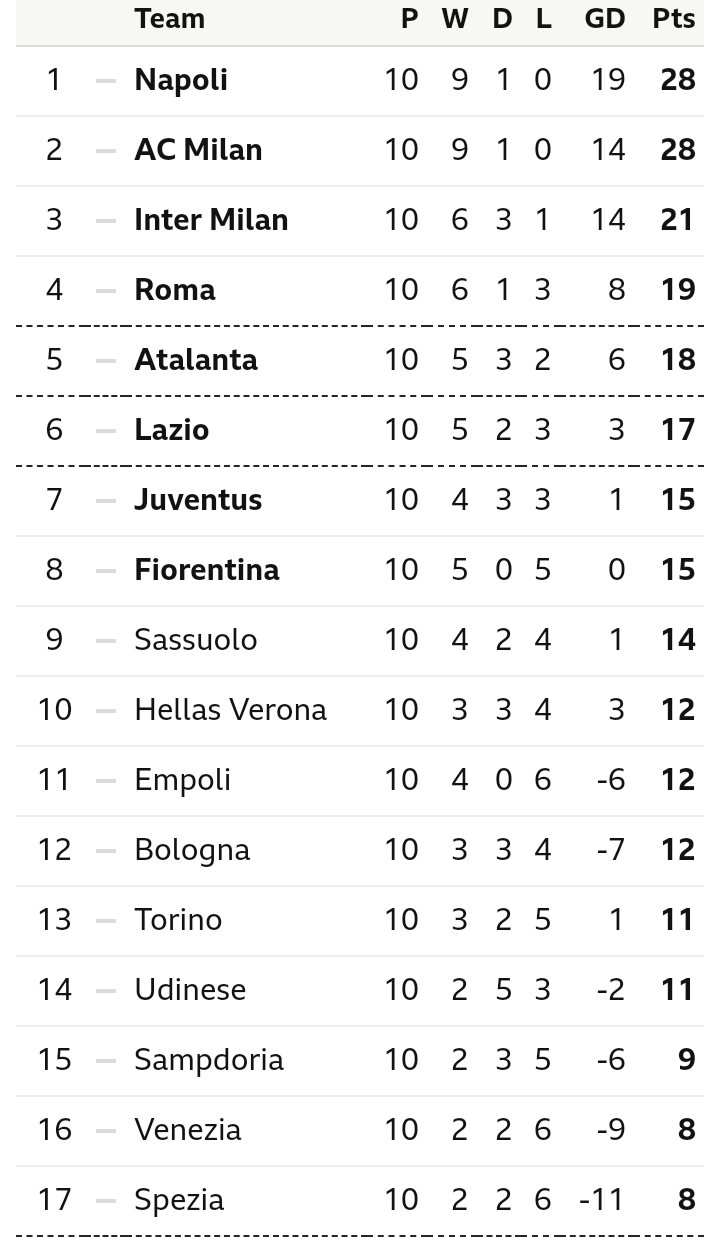 Inter Milan Continue to push for the Scudeto defence following their 0-2 away victory over newly promoted Empoli. D'Ambrosio's first half goal and Dimarco's second half strike after Empoli's Ricci was sent off for a bookable offence in the 52nd minute, put the Defending Champions in position as they maintain their 3rd position on the log with 21 Points.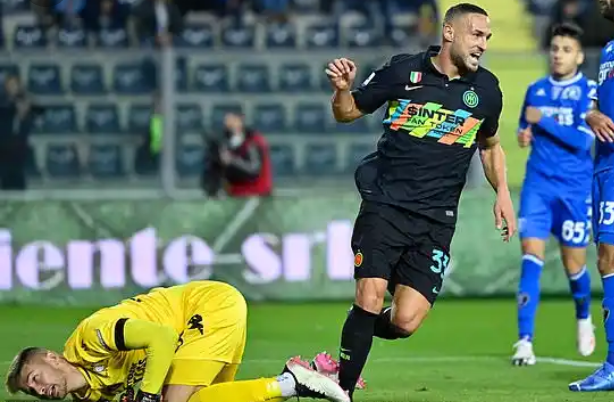 Juventus will return for Matchday 11, away at Hellas Verona to redeem their image after their shocking loss and face what Lazio faced in Verona on day 9. Inter Milan will host Udinese to keep their title defence campaign running while Napoli will travel to Salernitana for their Matchday 11 Fixture, as the Naples side Continue with their campaign to dethrone Defending Champions, Inter Milan and to maintain their unbeaten run of games in the Serie A this season.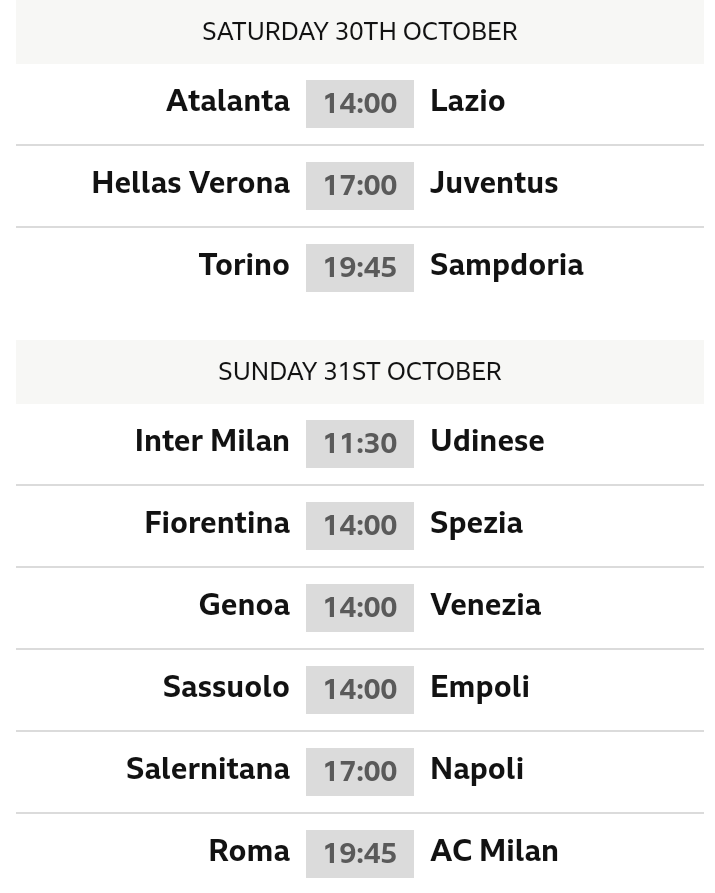 Star Match of day 11 will be between Mourinho's Roma and Ibrahimovic's Milan at the Stadio Olympico. As the Serie A gets more hot and Table points are few between leading Contenders who do you allocate the Scudeto to? Follow for more stories.