It's surprising how Chelsea signed Ziyech with no competition from other clubs. He's just amazing!
Hakim is a wizard, his instinct and decisions are way too scary. He wants the team to score as many goals as they could. He needs to encourage them in doing that.
Ziyech, what a player. He's got very high standards and has that arrogance about him that he fully believes in his abilities which is good. It's nice to have a player who carries some arrogance around, when he's on the pitch he's fully business but when he's off it you see him joking around in the training pics etc, reminds Chelsea fans of Diego Costa.
Ziyech is such an influential character already, he has very high standards. In their last match against Rennes, he knows Werner needs to put those chances away but re assured him and Timo even says sorry, I'm loving the team chemistry.
Timo should work About his finish skills because he waste to. Many assists from ziyech andziyech wanta to be the super assist man in the world
Hakim Ziyech created more Big Chances (2) than any other player in the early Champions League kick-offs. He only played 15 minutes.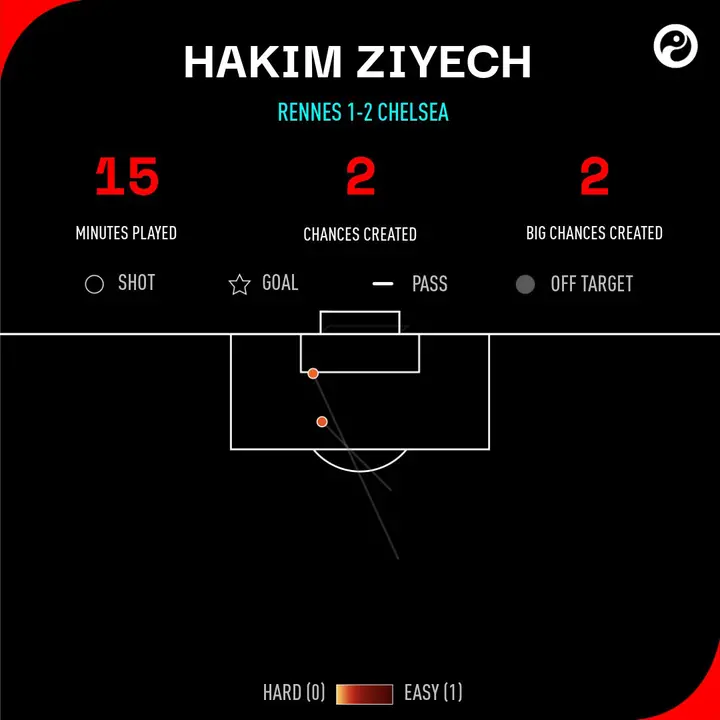 The only worry is, he doesn't always get involved quickly in any game but once he does, it's a victory. A good team might punish Chelsea for it. The best deal for any team this season is Hakim.