Just Days After Ronaldo Celebrated 2020 Golden Foot Award, Look At What He Won Again (Reactions)
Just Days After Ronaldo Celebrated 2020 Golden Foot Award, Look At What He Won Again (Reactions)
Cristiana Ronaldo is a 35 year old professional football player. He's often considered as one the best player in the world and widely regarded as one of the greatest players of all time.
Through out his career, he remain one of the best player for every team he has played for. He is currently playing for Serie A club Juventus as a forward.
He has won some major trophies and also so many awards. He is enjoying successes through out his career. He is among the players in the world to have maintain such blossoming moment in football career in history.
Just days ago, Cristiana Ronaldo won 2020 Golden Foot Award. An award that was only meant for special player between 28 and above whose career is still blossoming.
However, in another report that surfaced on social media. Cristiano Ronaldo came up online in his official twitter account handle today, and began to express his great delight after receiving another award on Globe Soccer Player Of The Century.
See photos below: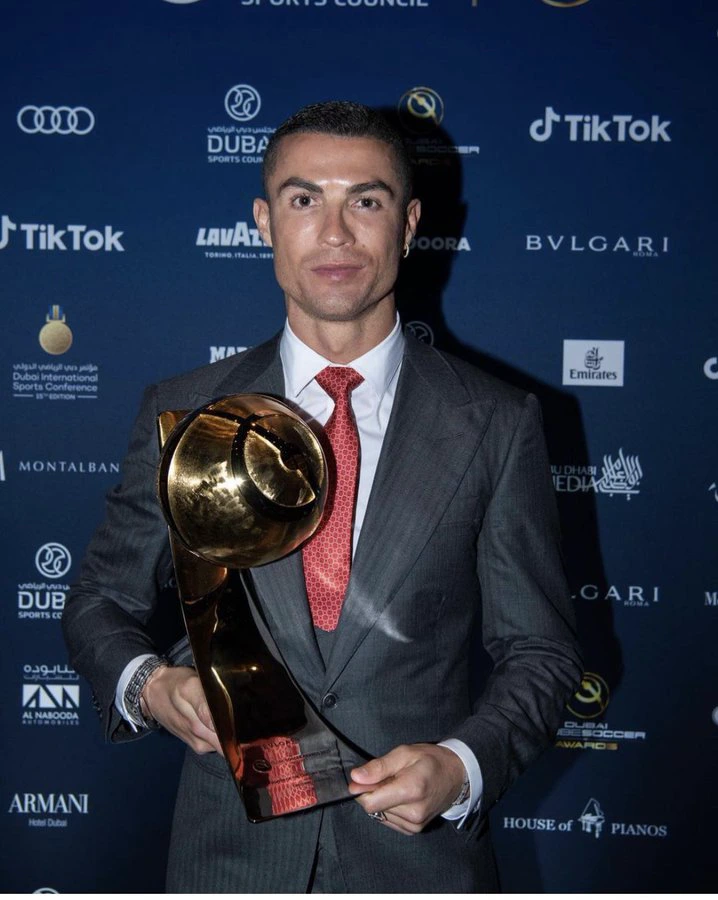 According to his statement on his official twitter account handle today, he said: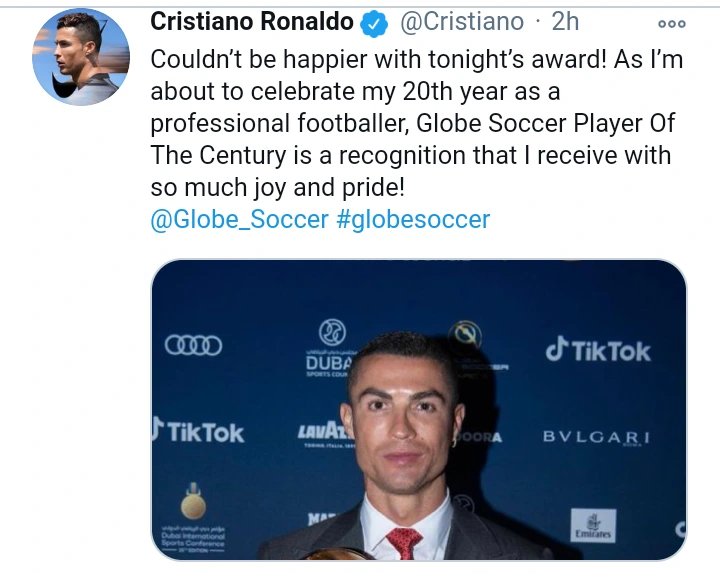 "Couldn't be happier with tonight's award! As I'm about to celebrate my 20th year as a professional footballer, Globe Soccer Player Of The Century is a recognition that I receive with so much joy and pride!"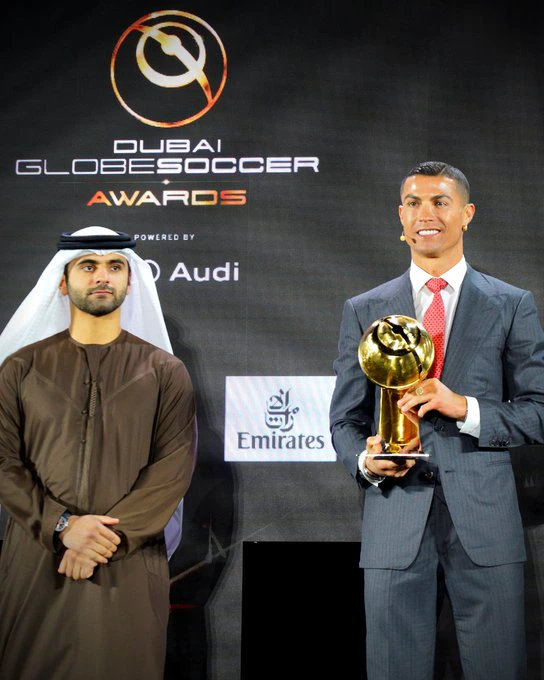 See people's reactions below: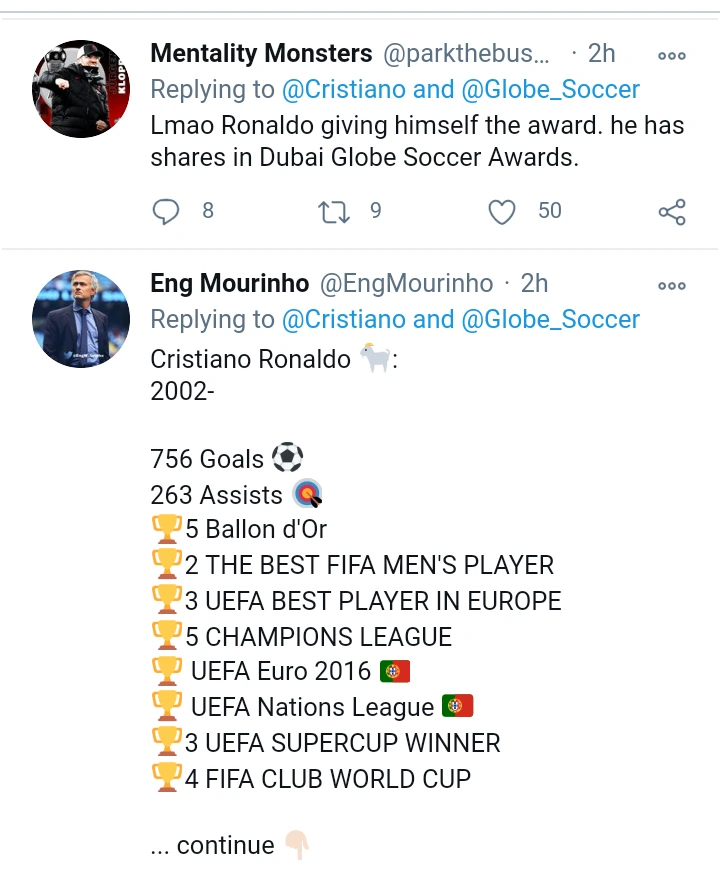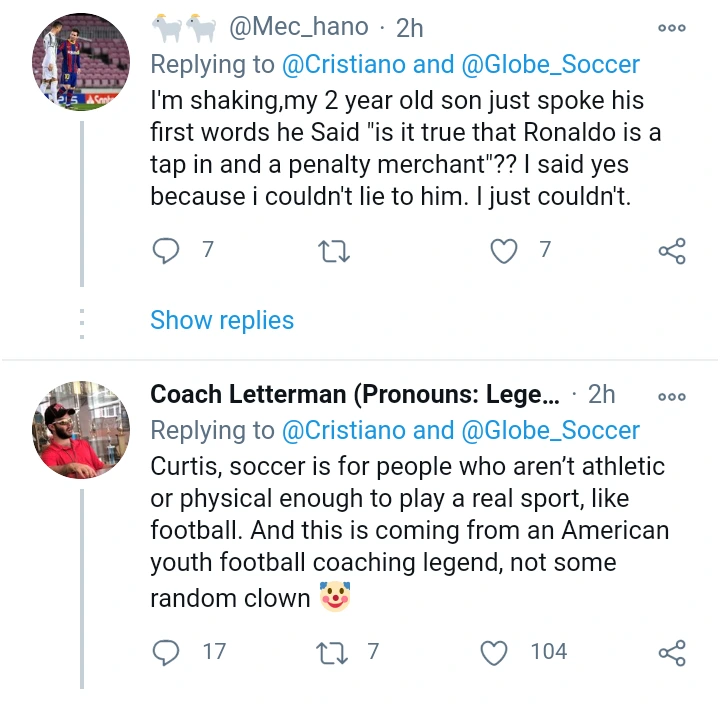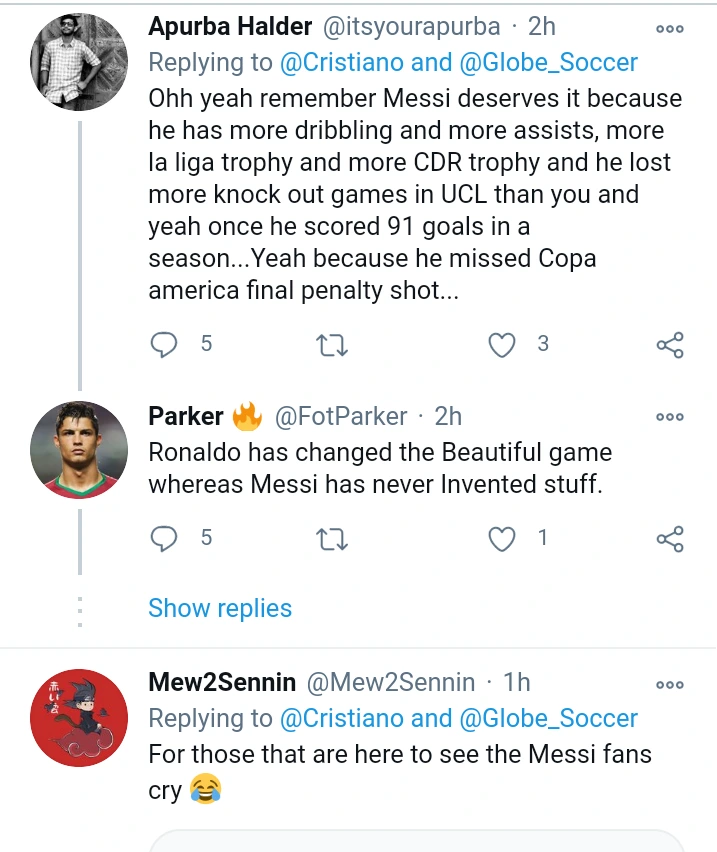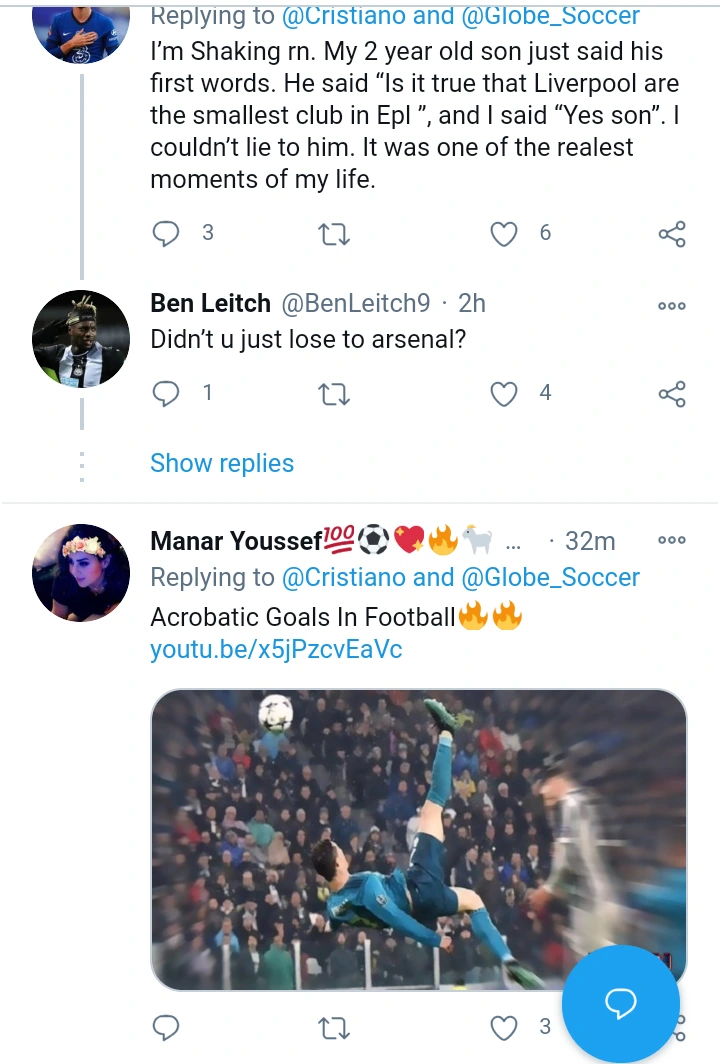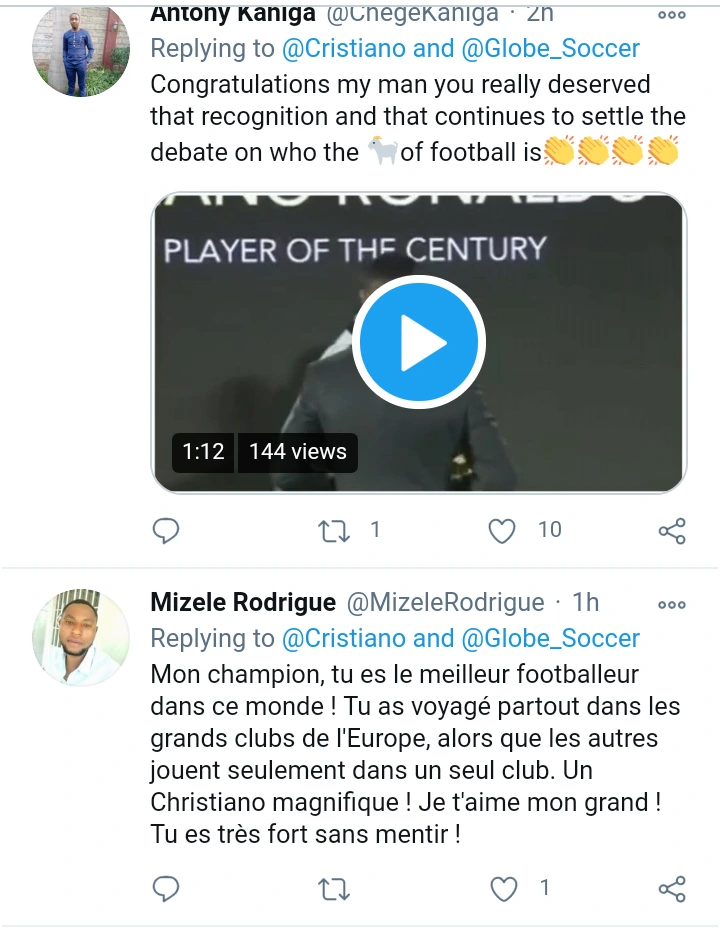 What's your reactions about this? Drop your comments in the box below, and don't to click the follow button to get more latest updates on this handle