Kounde Arrived London, Chelsea Ask of Neymar, John Terry and Rio Spat, Raheem Sterling bid approved, CEO resign, £61m boost
All the latest Chelsea news and transfer rumours as they happen in our live blog on Friday
Hello and welcome to football.london 's live Chelsea blog on Friday!
With the season now over, attention turns to the summer transfer window for Thomas Tuchel. The Blues will, first, have to have their takeover confirmed to be able to complete any deals for the future.
Todd Boehly's consortium has been named the preferred bidder, with confirmation of his successful takeover of the club expected in the coming days. Once the ownership saga is finished, the American is believed to have offered £200million to allow Tuchel to rebuild his squad.
As a result, Chelsea have been linked with a whole host of players, with the likes of Antonio Rudiger and Andreas Christensen already confirmed to be leaving the club.
So, with all of this being said, sit back and let football.london bring you all the latest from west London.
What are your thoughts on this season, next season and new ownership? Take part in our big Chelsea survey below to let us know!
The Frenchman was heavily linked with a move to Stamford Bridge last summer but he remained at the Spanish side for the rest of the season.
However it now seems that his transfer to Chelsea is expected to happen this summer, with the centre-back already being spotted in London ahead of a move.
Ivan Perisic decision
Inter Milan ace Ivan Perisic is set to choose Tottenham over Chelsea with the Croatian set to leave the San Siro this summer, reports the Independent.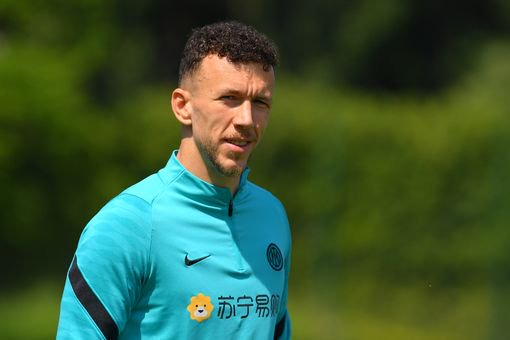 Raheem Sterling go-ahead
Thomas Tuchel is apparently eager for Chelsea to sign Man City forward Raheem Sterling this summer, giving the green light for the club to proceed.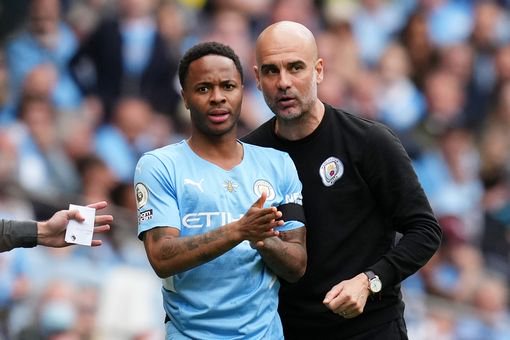 Todd Boehly's plans
According to Telegraph journalist Matt Law, Todd Boehly is set to be a hands on presence at Stamford Bridge with a takeover announcement imminent.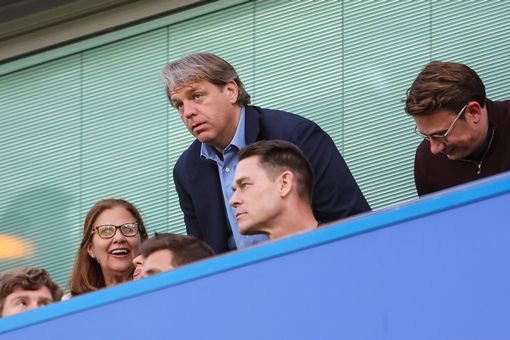 £61 million windfall
Chelsea could be set to receive a hefty windfall with Thomas Tuchel to be handed another lump of cash on top of the planned £200 million investment from the new owners.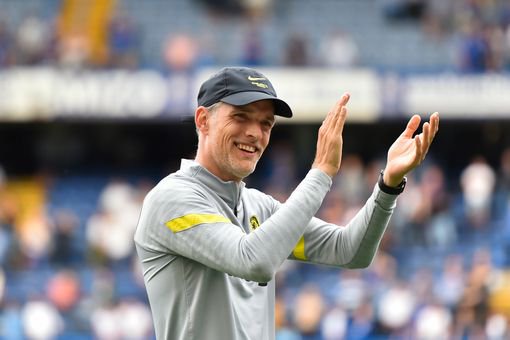 Chelsea will renew their efforts to sign Gabriel Slonina this summer – football.londonunderstands – after a deal for the Chicago Fire goalkeeper broke down earlier this year following the sanctioning of Roman Abramovich.
The 18-year-old established himself as Fire's first-choice stopper during the 2021 campaign and has started each of their 13 MLS matches so far this term. An imposing presence despite his tender years, Slonina has kept five clean sheets this season, a noteworthy feat given Chicago are bottom of the Eastern Conference.
It's understood Chelsea sounded out a move for Slonina in February, and there was confidence that a deal could be struck for the teenager, who would have remained with Fire until the end of the current season and potentially even for the 2023 campaign. However, on March 12, Abramovich was sanctioned by the UK government.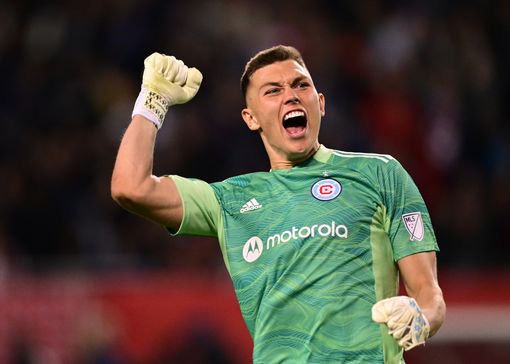 Thomas Tuchel could have £61million added to his transfer budget even before Chelsea'stakeover is finalised, according to the Mirror. That is thanks to a fresh share issue seeing them generate an extra £61million, an amount which transfer chief Marina Granovskia will hope to make use of during the summer window.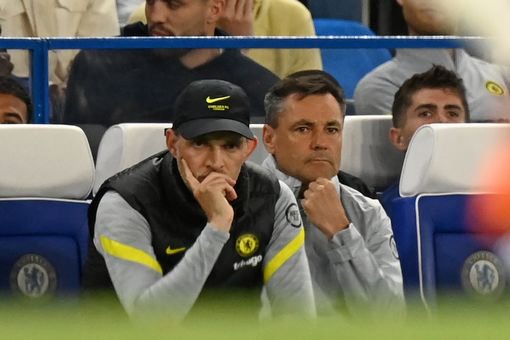 Dembele update
The Todd Boehly consortium, the new owners of Chelsea, have hinted at signing Barcelona's Ousmane Dembele after a member of the party 'liked' a tweet in which the player's agent states that his future remains 'open
Speaking on Dembele's future, Sissoko said: "The future of Ousmane Dembele remains open and we will not enter into endless speculation. We are & have always been very respectful of all the clubs and will continue in the same way as long as the process continues.
"When the time is right to make a decision, Ousmane will consider what is the best option for his future."
This was reported by AbsoluteChelsea on Twitter, with Finkelstein going on to 'like' the quotes
Rio and JT spat
John Terry has hit back at Rio Ferdinand on Twitter following the former Manchester United defender's interview with Virgil van Dijk ahead of the Champions League final.
The former Chelsea captain, who is often regarded as one of the greatest defenders in the top-flight era, was ranked as the fifth best centre-half in Premier League history by his fellow countryman – Ferdinand put himself at the top of the pile.
They then exchanged words on Twitter…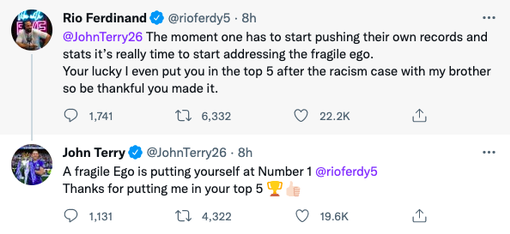 Trevoh Chalobah drops Jules Kounde transfer hint
Chelsea fans have spotted Trevoh Chalobah drop a major transfer hint amid Thomas Tuchel's efforts to sign Jules Kounde this summer. The Sevilla defender, who has been heavily linked with a move to Stamford Bridge recently, was pictured exchanging words with Chalobah on Instagram.
The interaction is the second clue that has been uncovered by Chelsea fans amid Kounde's seemingly impending arrival, with the 23-year-old pictured in London earlier this week. According to Goal, the groundwork has been put in place to sign the France international once sanctions on Chelsea are lifted and Todd Boehly's consortium complete their takeover.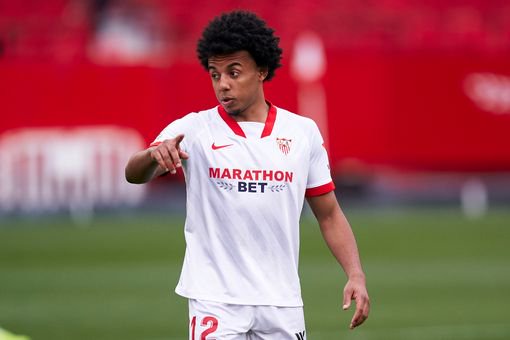 Neymar to the Premier League?
According to French news outlet, L'Equipe, Newcastle would be interested in brining Neymar to the Premier League. It's believed that Neymar is a problem for PSG's new sporting director Luis Campos, who aims to rebuild the squad.
Though not many clubs can afford a deal due to the Brazilian's eye-watering £490,000 per week salary, but the Magpies under new Saudi ownership are reportedly one of a few clubs that can offer him wage packet. Liverpool, Manchester United, Manchester City and Real Madrid have also been credited with interest, but it's claimed that neither are looking to make a offer…
Koulibaly battle
Chelsea are eyeing a move for Napoli defender Kalidou Koulibaly this summer, according to Corriere dello Sport.
They aren't the only ones interested in the 30-year-old though, with the report claiming that Barcelona are also monitoring a transfer.